Warwick Davis: The British actor on Ricky Gervais, how the Harry Potter set became his office, and why he'd like to play a spy
Oscar Quine
Saturday 02 August 2014 02:28 Comments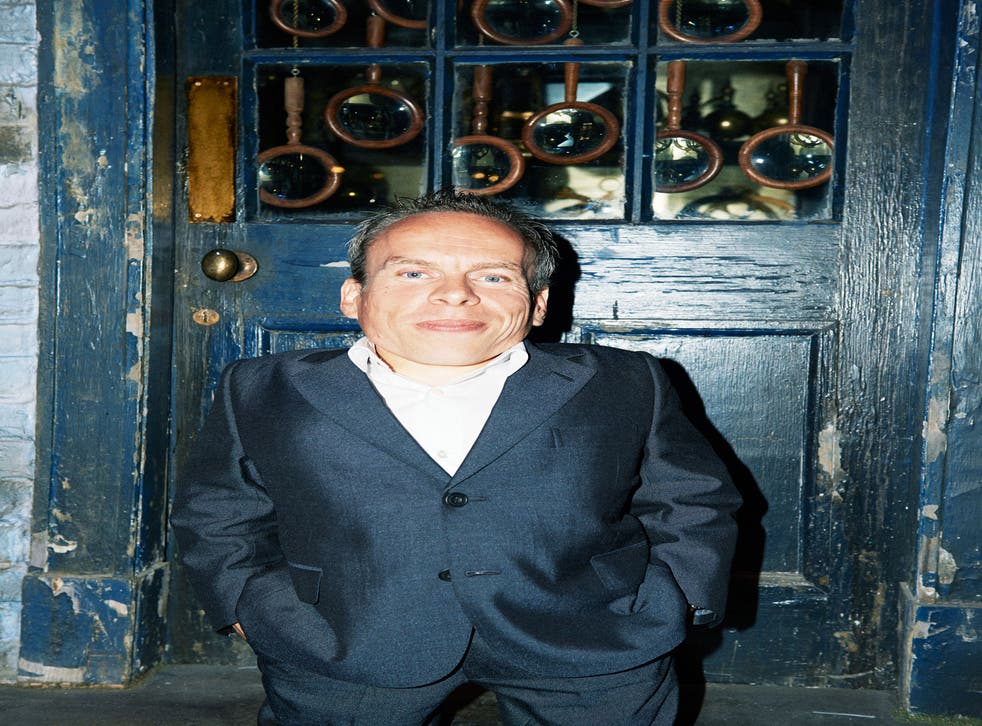 Did your kids ever visit you on the Harry Potter set?
My daughter actually celebrated her 13th birthday in the Great Hall. Seeing Alan Rickman dressed as Snape singing "Happy Birthday to You" is a sight I'll never forget. Harrison, my son, was born in 2003, so he grew up seeing me playing a goblin or a professor and he got to know Dan [Radcliffe], Rupert [Grint] and Emma [Watson]. When he first saw the films, he was like, "That's Rupert". Then the next time he saw Rupert, he was like "You're Ron Weasley". But eventually it was just like coming to dad's office. It was a bit more exciting than my dad's office, though. He was an insurance man.
What did you want to do when you were young?
I think like any other 10 year old, I wanted to be a fireman or a policeman. I gave Harrison a really great acting name – I thought, "Yeah, Harrison Ford" – and now he wants to be a traffic cop.
So you'd be happy to see your kids follow you into the acting game?
They both played goblins in Harry Potter and the Deathly Hallows: Part 2 and Annabel is just about to start on a BBC children's drama series as well, which she got off her own merit. But I'm a realist; I know how hard this business is. People see the red carpet and Champagne and premieres and think that's what the life of the actor is. There is a bit of that but then it's also 4am starts.
Will Annabel have to do fewer roles predicated on the fact she's a short person compared to when you started out?
What I've found is that my career has been about filling a niche – there were fewer short actors and fewer roles – but now I'm being offered all kinds of things, like presenting jobs for Celebrity Squares, which are just based on me being good at what I do.
Ricky Gervais flushed you down a toilet. Where would you draw the line?
As long as these things fit in with the point of the character and the journey he's on and his motivation, then it's fine. It's when things are done for the sake of having them done, because they're either funny or dramatic, that it becomes a problem.
Does Ricky Gervais ever get irritating to work with?
Ricky, as his career testifies, is a very clever man. He's also very likeable and a warm individual, which you don't really get a sense of from his public face. He doesn't stop when he's on set but, at the same time, he gets the job done.
What's your dream role?
I'm a big fan of Will Ferrell's work. That ridiculous brand of comedy which he does is what I enjoy watching. I'd also like to play a spy character: somebody who has a lot of gadgets in a James Bond-esque way.
Is there anything that particularly annoys you, as a short person, about the way the world is set up?
I'm 44 now and I've lived with being short my entire life. You don't really know how things 'should' be so you don't consider them a problem. For example, to sit on a chair, you have to climb on to the chair and then your feet aren't touching the ground. But that's how chairs always are. My parents never treated me any differently; they just encouraged me to get on with it. Whoever you are, life is about how you look at it. Whatever you project out into the world, you get a bit back.
Biography
Warwick Davis, 44, landed his first role, aged 11, playing an ewok in 'Star Wars: Return of the Jedi'. More recently, he starred in Ricky Gervais's 'Life's Too Short', and in the 'Harry Potter' films, which are showing at Warner Bros Studio Tour London, to 26 August; wbstudiotour.co.uk. Davis lives in Cambridgeshire with his wife and two children
Register for free to continue reading
Registration is a free and easy way to support our truly independent journalism
By registering, you will also enjoy limited access to Premium articles, exclusive newsletters, commenting, and virtual events with our leading journalists
Already have an account? sign in
Join our new commenting forum
Join thought-provoking conversations, follow other Independent readers and see their replies