Wendy Holden: 'I can't stand educated women who don't work'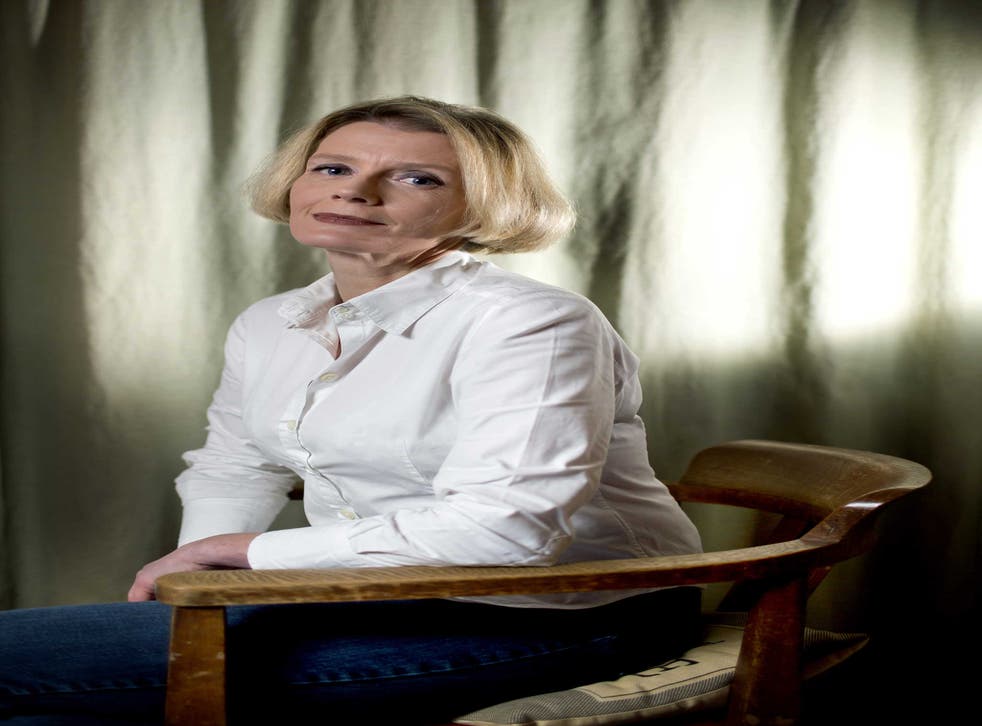 I don't know what's happened to men's fiction As a judge for the Costa Book Awards [for books written by authors based in the UK and Ireland] I've read hundreds of books by men and I have to say [most] are dull, rambling, violent or self-indulgent. Yet historically some of my favourite books are by men such as Charles Dickens and F Scott Fitzgerald. So men need to pull up their socks and return to form.
People are reluctant to attempt comic novels People also think funny books are somehow less important. But for me humour has always been a thread in my thinking and my books. I grew up in an irreverent family who made fun of everything and everyone – and of me in particular. As a society we're going through a hard time right now and people need cheering up.
Strokes do terrible things My children will never know the funny, clever man that my father was. He was a wonderful pianist, but since his stroke [in 1999, as Holden was about to publish her first book, Simply Divine] he can't walk to the piano – and certainly can't play. So all they see is an old, ill man in a chair who can't speak. But even now, when all else is gone, his sense of humour endures, which is so important.
Social climbing is one of the great comic subjects In Neolithic times there were people who thought that their caves were a bit smarter than [their neighbours'] or their [animal] hide outfit was a bit grander. While our wish to improve ourselves is laudable and not to be laughed at, when we overreach ourselves it becomes funny.
I think the Duchess of Cambridge is a regressive figure Kate did a great job marrying up, but bagging a rich man is now seen by many as a serious career move, which can't be right. What happened to having a fulfilling job and your own money? I can't stand educated women who don't work. We're losing so much talent that way and it's a pathetic role model for young girls as it [encourages] cupcake-making and Cath Kidston wearing – and that's retrogressive, depressing and makes me cross.
Drinks at embassy parties are unbelievably strong I visited so many [embassies] during my time as editor of Diplomat, a magazine for foreign diplomats. I'd go to parties where they'd serve what felt like weapons-grade G&T; I've never known how anyone kept state secrets.
I don't allows my kids to have gadgets and computer games Most other parents think I'm off my rocker, like I'm some sort of Amish person, as their kids are downloading apps on iPads and looking at all sorts of stuff [online]. I don't think it's good for their imagination, while the internet is a dangerous place and it's asking for trouble to allow them access to that.
Wendy Holden, 47, is a novelist and a judge at the 2013 Costa Book Awards. The Costa Book of the Year winner will be announced on 29 January (costabookawards.com)
Register for free to continue reading
Registration is a free and easy way to support our truly independent journalism
By registering, you will also enjoy limited access to Premium articles, exclusive newsletters, commenting, and virtual events with our leading journalists
Already have an account? sign in
Register for free to continue reading
Registration is a free and easy way to support our truly independent journalism
By registering, you will also enjoy limited access to Premium articles, exclusive newsletters, commenting, and virtual events with our leading journalists
Already have an account? sign in
Join our new commenting forum
Join thought-provoking conversations, follow other Independent readers and see their replies