Zainab Salbi: Why I cried for Uncle Saddam
She has just been named Woman of the Year and is a leading human rights activist, but her father was a trusted aide of the Iraqi dictator. Sarah Morrison meets Zainab Salbi
Sarah Morrison
Sunday 28 October 2012 00:00 Comments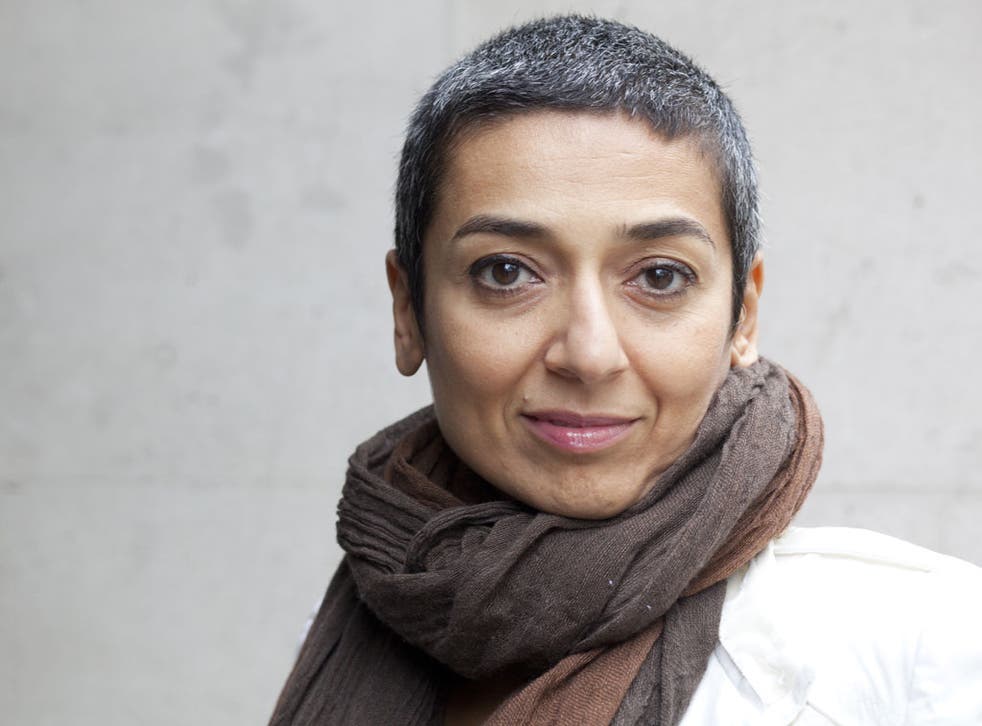 When the "poisonous" Saddam Hussein was finally executed, Zainab Salbi wept. When he was captured, hiding in a hole like some feral creature, she stood apart from the wild celebrations. She was with a group of Iraqi women in Jordan who laughed and cried with joy. Though happy he was finally behind bars, it pained her to see the man she had once known as "uncle" humiliated.
That anyone retained a shred of feeling for the deposed dictator was unusual. That tears were shed by the now 43-year-old Iraqi-American author, human rights activist and women's rights campaigner whose family lived daily in constant terror of the murderous dictator is almost unfathomable. And yet somehow, as she explains, it makes perfect sense.
The founder of Women for Women International, an organisation which has supported more than 350,000 women in 10 war-torn countries, was only 11 years old when her father was chosen to be Saddam Hussein's personal pilot. A fiercely apolitical man, he was welcomed into the dictator's circle and considered a safe aide.
She grew up knowing two, contradictory Saddams: the man who ordered the murder of her best friend's dad, decreed public executions and locked up anyone who disagreed with him, and the jovial benefactor who airily handed her family the keys to their own weekend home.
"I cried, for the part of me that had known him as Uncle Saddam," she tells me. "Yes, he tormented my family, divided us, broke my mother; he was like a poisonous gas that leaked into our rooms and our kitchen. We breathed him in slowly and died slowly, but also there was a part of me who saw him as uncle. And I cried for that."
Salbi's memoir, Between Two Worlds, was published seven years ago, and dubbed by Publishers Weekly "the most honest account of life within Saddam's circle so far".
But even now, years after the release, Salbi's eyes fill with tears as she recalls one particularly haunting memory. "We were having lunch: me, my mother, and Saddam's wife. My younger brother, who was 10, was playing with Saddam's youngest daughter, Hala, who was about eight. She kept ordering her soldiers to take my brother and throw him in the mud. These were adult soldiers, picking up a child repeatedly and throwing him down. He was crying; she was laughing.
"I remember we all stood, knowing it's not right, but did nothing. We couldn't be upset. We didn't have access to the words 'stop it'. Saddam ordered our fathers, they ordered our mothers, and their daughters ordered us. They were all Saddam."
If Salbi was scared of telling her story, she is long past that now. She has written two books, and another is on the way. She has appeared on The Oprah Winfrey Show 10 times, been honoured by former president Bill Clinton for her humanitarian work – she was his "21st Century Heroine" – and has appeared on more Top 100 Women lists than she can count. Last week, she was awarded Barclays Women of the Year award by Dame Helen Mirren, alongside Doreen Lawrence, mother of murdered schoolboy Stephen, the writer P D James and more than 30 British Olympic and Paralympic medallists.
She stresses that many Iraqis had it "much worse" than her immediate family, including her own cousin who was imprisoned for six months for opposing Saddam's policies, but she still remembers the terror of growing up within the ruler's gaze.
"Our house was bugged, my mum even tried to commit suicide because of the fear," she says. "We were like jesters in the palace, who laugh when he [the ruler] laughs and cry when he cries. It was fear that filled the spaces; we weren't allowed to think: that was the rule. My mum told me not to look Saddam in the eyes because he could read what was behind them. My aunt, who didn't like him at all, would come over and tell us about the awful things he was doing. My mum would put her hands over her ears, and say 'don't tell me'. To know was dangerous."
When the fear got too much, Salbi's parents arranged for the 19-year-old to leave Iraq in an arranged marriage with an Iraqi-American. But even on a new continent, it was only when Saddam was behind bars that Salbi felt she could tell her story.
It was the day-to-day witnessing of cruelty coupled with her inability to stop it that led her to set up Women for Women International, Salbi says. "I grew up with injustice and could do nothing about it. But once in America, I had freedom of choice."
By 20, Salbi was displaced from home, recovering from being raped by her first husband, and living in America with only $400 (£250) to her name. It was then that she went back to studying, learnt about the Holocaust for the first time, and read on the news about rape camps where women in the former Yugoslavia were being abused and tortured.
Newly married to her second husband, Amjad Atallah, a Palestinian-American lawyer, Salbi travelled to Bosnia and spoke to women who had been detained, raped, or had lost their entire families due to ethnic cleansing. Acquiring funds for 33 women, Women for Women International was founded, providing aid, training, education and moral support to women survivors of war through "sister" sponsors. Almost two decades later and with 700 staff on board, it has given out more than $100m, and the founder has been praised by everyone from Time magazine to the World Economic Forum.
Salbi is a rare activist – lauded by the mainstream while remaining overtly political in her beliefs. With just over one week to go until the American elections, she is "definitely an Obama supporter", telling me she would be "worried" if Romney won the presidency. She is fuming over the recent comments made by Republican Indiana senatorial candidate Richard Mourdock who opined that if rape ended in pregnancy, that is "something that God intended". She adds: "Women's discussion can only go forward under Obama. We will never be able to progress when women's bodies or mobility is a political issue."
Moving on herself, Salbi stepped down as chief executive of her own organisation last year, in a bid to focus on "giving a platform" to "women living in the Arab world". Fiercely against the invasion of Iraq, she believes the Arab Spring was the "most magnificent point of breaking away from fear; from fear that was so embedded in our DNA".
Travelling to Tunisia this week, Salbi will be co-producing a documentary on the women behind the revolutions in the Arab world, with Emmy-winner and Academy Award nominee Gini Reticker, and Abigail Disney – granddaughter of Roy Disney, who co-founded the Walt Disney Company, with his brother, Walt. Salbi hopes to document "[the women's] role in triggering all these changes, their status right now, and what they are saying about the future".
For Salbi, this move is obvious, even necessary. "The single thing all women need in the world," she says, "is inspiration, and inspiration comes from storytelling." Adamant that Muslim women are either "victimised" by the West, or "demonised" by fundamentalist leaders, she hopes to "give a platform" to "all those voices in between".
After years of fearing to tell her story, she stares at me now, willing me to absorb her message.
"Every woman must own her story; otherwise we are all part of the silence," she says.
"We must break the silence so we can echo each other's voices. And so..." – she looks away, perhaps concerned that she might appear overly sentimental – "... so that we may roar together."
Curriculum vitae
1969 Born in Baghdad, Iraq. Raised by her father, a commercial pilot, and her mother, a teacher.
1980 Her father becomes personal pilot to President Saddam Hussein.
1990 She leaves Iraq for an arranged marriage in the United States. She gets divorced months later.
1992 Marries her second husband, Amjad Atallah, a Palestinian American lawyer. They later split on amicable terms.
1993 Sets-up Women for Women International, after travelling out to Bosnia and Herzegovina.
1995 Is honoured for her humanitarian work by then President Bill Clinton at White House Ceremony.
2005 Publishes her memoir Between Two Worlds: Escape from Tyranny: Growing Up in the Shadow of Saddam.
2006 Publishes The Other Side of War: Women's Stories of Survival and Hope.
2011 Steps down as CEO of Women for Women International.
2012 Receives Barclays Women of the Year Award.
Register for free to continue reading
Registration is a free and easy way to support our truly independent journalism
By registering, you will also enjoy limited access to Premium articles, exclusive newsletters, commenting, and virtual events with our leading journalists
Already have an account? sign in
Join our new commenting forum
Join thought-provoking conversations, follow other Independent readers and see their replies