Putin 'had face-lift and beat ex-wife', TV documentary claims
TV programme 'Putin the Man' says the Russian President is 'terrified of growing old'
Victoria Richards
Thursday 19 February 2015 14:49 Comments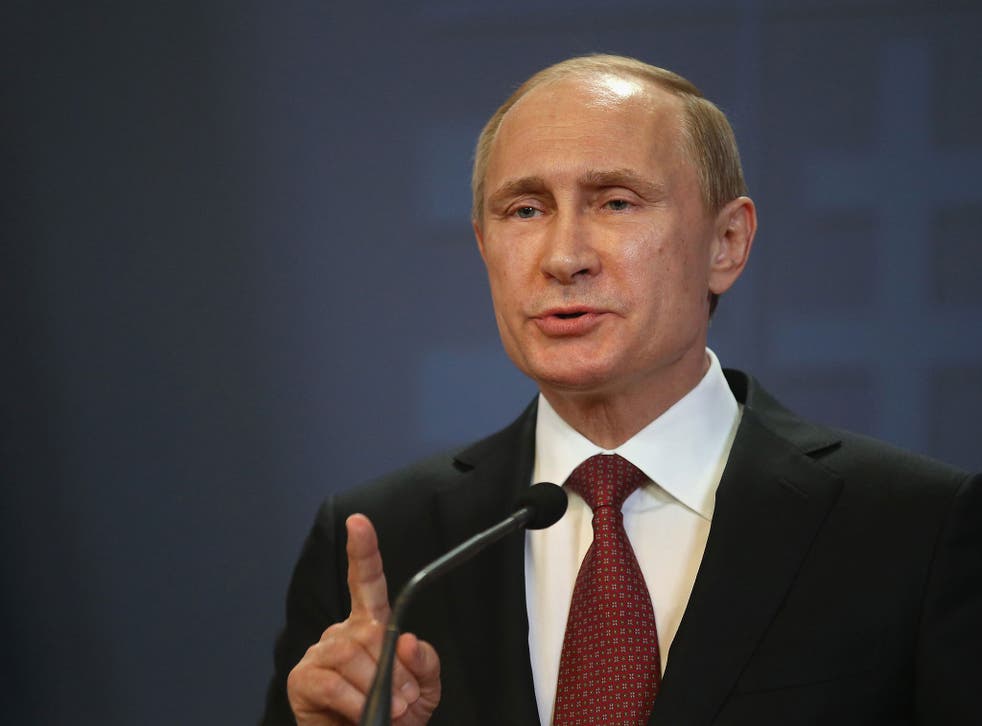 Vladimir Putin has been accused of being a 'drunken groper' and wife-beater who had a facelift because he is 'terrified' of getting old, a sensational TV documentary has claimed.
The programme, which was titled 'Putin the Man' and aired in Germany on Tuesday, alleged that the Russian President is 'afraid of physical decay' and has even resorted to cosmetic surgery to give him a 'young, dynamic appearance'.
It said that Putin - who has been photographed several times in the past stripped to the waist while hunting, shooting and fishing - takes hot and cold baths, followed by gym sessions to hone his macho physique.
The documentary also claimed that the Russian leader, who has reportedly survived five assassination attempts, breakfasts on cottage cheese, presumably to keep him trim - as well as sleeping in late and working only in the afternoon.
But he is seemingly often late for appointments, keeping his ministers waiting for several hours, and even making the Queen of England wait for half an hour, a Kremlin insider told the programme.
Biographer Ben Judah told the ZDF documentary, which included a western intelligence report claiming that the Russian leader had a facelift in 2010, that Putin is "afraid of physical decay, he is afraid of ageing".
The film is said to be based on 'secret Stasi police files' and interviews with former KGB employees and superiors.
Some of the programme's more sensational allegations included that the 62-year-old beat his ex-wife, Lyudmila, who he divorced last year.
A source, said to be a KGB employee who befriended the former Aeroflot stewardess, reportedly told superiors that Putin regularly hit her.
These claims first emerged in 2011, when Germany's BND spy agency compiled reports on the Russian President when he was the KGB deputy, the Daily Telegraph reported.
But Dmitry Peskov, spokesman for the Russian prime minister, dismissed the allegations in the documents, telling the newspaper that the stories were "complete nonsense".
Putin was also described as being "lazy and drunken" when he worked as a KGB spy in Dresden between 1985 and 1990.
A file entry from within that time period is alleged to have said: "Mrs. H. remembers that on the birthday party of her father he grabbed her particularly fiercely, hugging and kissing her. His colleagues in the KGB spoke about his fondness for hard liquor."
Register for free to continue reading
Registration is a free and easy way to support our truly independent journalism
By registering, you will also enjoy limited access to Premium articles, exclusive newsletters, commenting, and virtual events with our leading journalists
Already have an account? sign in
Join our new commenting forum
Join thought-provoking conversations, follow other Independent readers and see their replies