Queen Elizabeth II becomes longest reigning monarch: What does the Queen actually do every day?
A
Shehab Khan
Wednesday 09 September 2015 12:56 Comments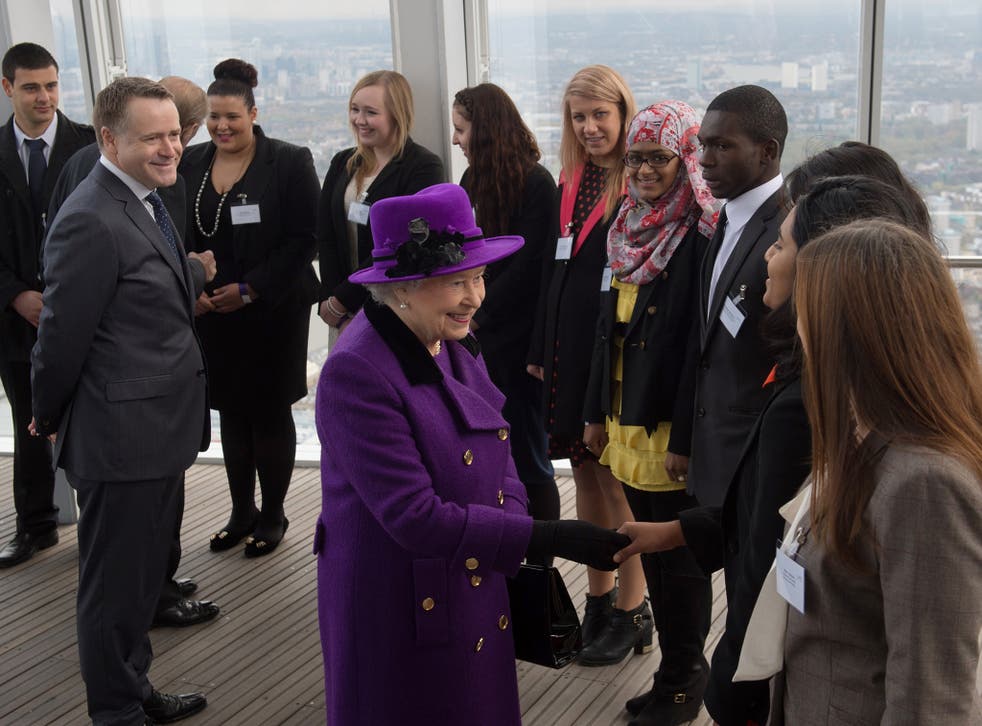 Queen Elizabeth II is set to overtake Queen Victoria as the UK's longest reigning monarch, but what do we really know about her day-to-day life?
Her schedule is incredibly regimented, with multiple formal proceedings, events and processes she has to adhere to every day.
Meetings with ministers and officials take up a large portion of her day and, like most of us, she spends a big chunk of her time at work.
Morning
The Queen's working day begins at her desk scanning the daily newspapers. She then proceeds to go through some of the 300 letters she receives from the general public every day.
Some of these letters the Queen reads and replies to herself, while with others she tells members of her staff how she would like them to be answered.
Her Royal Highness will then see two of her private secretaries with the daily quota of official papers and documents.
She receives a huge number of correspondences from Government ministers and her representatives in the Commonwealth and foreign countries. All of these have to be read and, where necessary, approved and signed.
A series of official meetings or 'audiences' will often follow. Each meeting usually lasting 10 to 20 minutes.
If there is an Investiture, a ceremony for the presentation of honours and decorations, it begins at 11.00am and lasts just over an hour.
The Queen will then lunch privately although every couple of months, she and The Duke of Edinburgh will invite a dozen guests from a wide variety of backgrounds to an informal lunch.
If Her Majesty is spending the morning on engagements away from her desk and other commitments, she will visit up to three venues before lunch, either alone or jointly with The Duke of Edinburgh.
Afternoon
In the afternoons, the Queen often goes out on public engagements and prepares for each visit by briefing herself on who she will be meeting and what she will be seeing and doing.
Her Royal Highness carries out around 430 engagements (including audiences) a year and will regularly go out for the whole day to a particular region or city.
The afternoon draws to an ended with a meeting of the Privy Council with several government ministers.
Evening
Early evening can involve the weekly meeting with the Prime Minister, which usually takes place on Wednesdays at 6.30pm.
Queen Elizabeth II: Life in pictures

Show all 62
No written record is made of such meetings; neither The Queen nor the Prime Minister talk about what is discussed between them, as communications between Her Majesty and the Prime Minister always remain confidential.
At about 7.30pm, a report of the day's parliamentary proceedings, written by one of the Government's Whips, arrives.
The Queen always reads this the same evening.
On some evenings, Her Royal Highness may attend a film première, a variety of concert performances in aid of a charitable cause, or a reception linked to organisations of which she is patron.
The Queen also regularly hosts official receptions at Buckingham Palace, usually with other members of the Royal Family.
After all of this Her Majesty will head off to bed, but not before writing a page of her diary, which she has kept since the beginning of her reign.
Register for free to continue reading
Registration is a free and easy way to support our truly independent journalism
By registering, you will also enjoy limited access to Premium articles, exclusive newsletters, commenting, and virtual events with our leading journalists
Already have an account? sign in
Join our new commenting forum
Join thought-provoking conversations, follow other Independent readers and see their replies