Queen is not dead but 'continues to recover from heavy cold', says Buckingham Palace
Illness caused the Monarch to delay travel and miss annual Christmas church service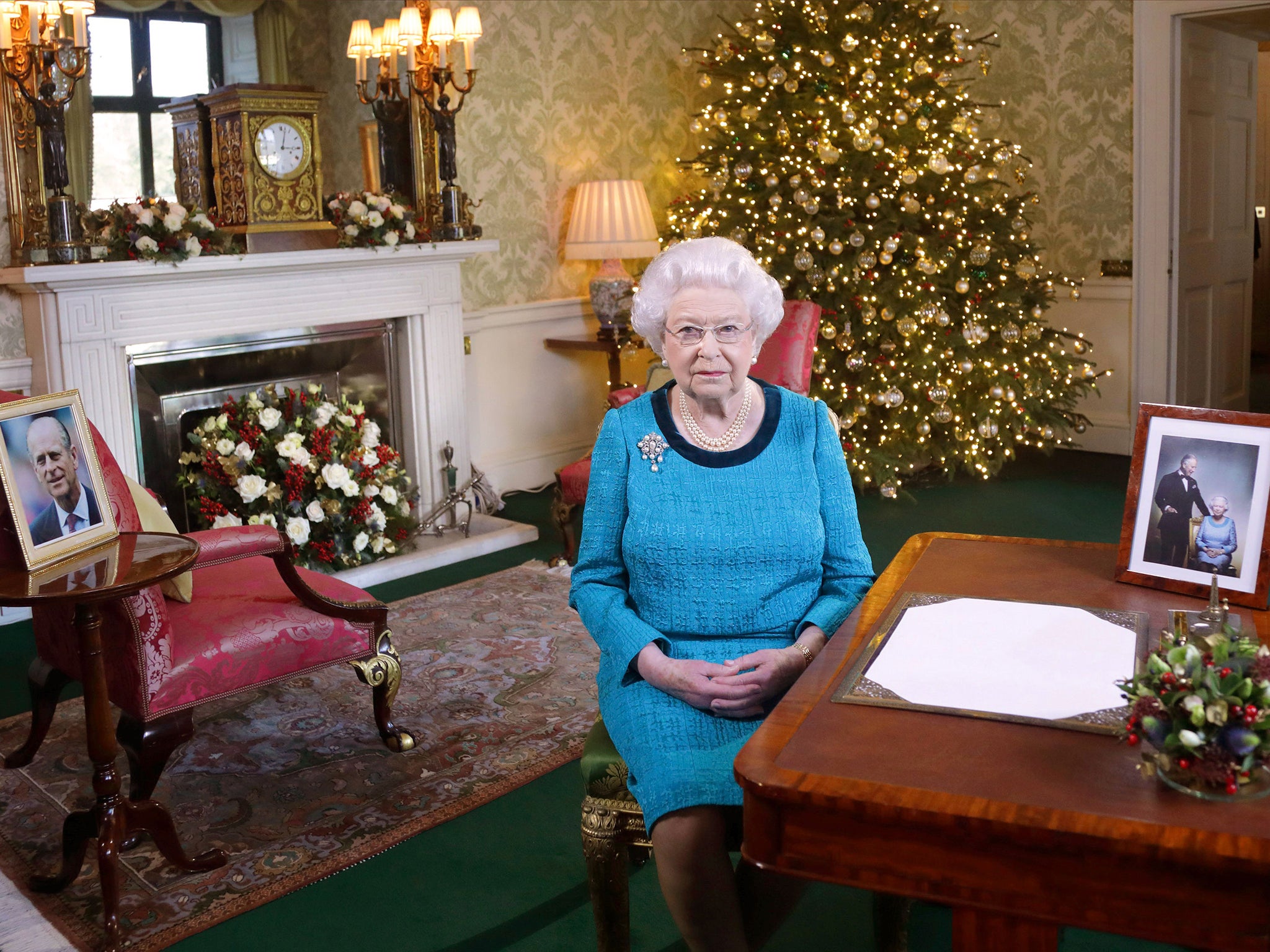 Buckingham Palace has confirmed that the Queen is not dead, contrary to some speculation on social media.
A palace spokesperson told The Independent the Queen "continues to recover from a heavy cold".
Concerns over the Monarch's health have been mounting as her ill health caused her to alter her seasonal plans.
Watch the Queen's 2016 Christmas Speech
But a fake Twitter account posing as a BBC News page sent a message on 29 December which claimed the Queen had died.
It said: "BREAKING: Buckingham Palace announces the death of Queen Elizabeth II at the age of 90. Circumstances are unknown. More to follow."
The message was spread on social media, leading to speculation there was a media blackout regarding the Queen. The account was later suspended.
The Monarch and her husband, the Duke of Edinburgh, were taken ill before Christmas and were late travelling to Sandringham Estate in Norfolk, where they traditionally spend their Christmas break.
Queen Elizabeth II: Life in pictures
Show all 62
She then missed the Christmas day church service, which she has attended nearly every year for three decades, due to the illness.
The Queen has not appeared in public since becoming unwell.
However, the annual Queen's speech was still broadcast on Christmas day. In it, she said "on our own" we could not solve global problems but the collective effect of many could have a positive impact.
She said: "But even with the inspiration of others, it's understandable that we sometimes think the world's problems are so big that we can do little to help.
"On our own, we cannot end wars or wipe out injustice, but the cumulative impact of thousands of small acts of goodness can be bigger than we imagine."
The Queen also singled out for special praise ordinary people like volunteers and carers doing "extraordinary things".
There was no mention in the Christmas message of Brexit, which saw David Cameron resign as prime minister in the wake of the UK voting to leave the European Union.
Join our commenting forum
Join thought-provoking conversations, follow other Independent readers and see their replies