Queen Nazi salute film: Documentary will show Prince Philip's sister calling Hitler 'charming and modest'
The verdict of Princess Sophie is revealed for the first time in a Channel 4 documentary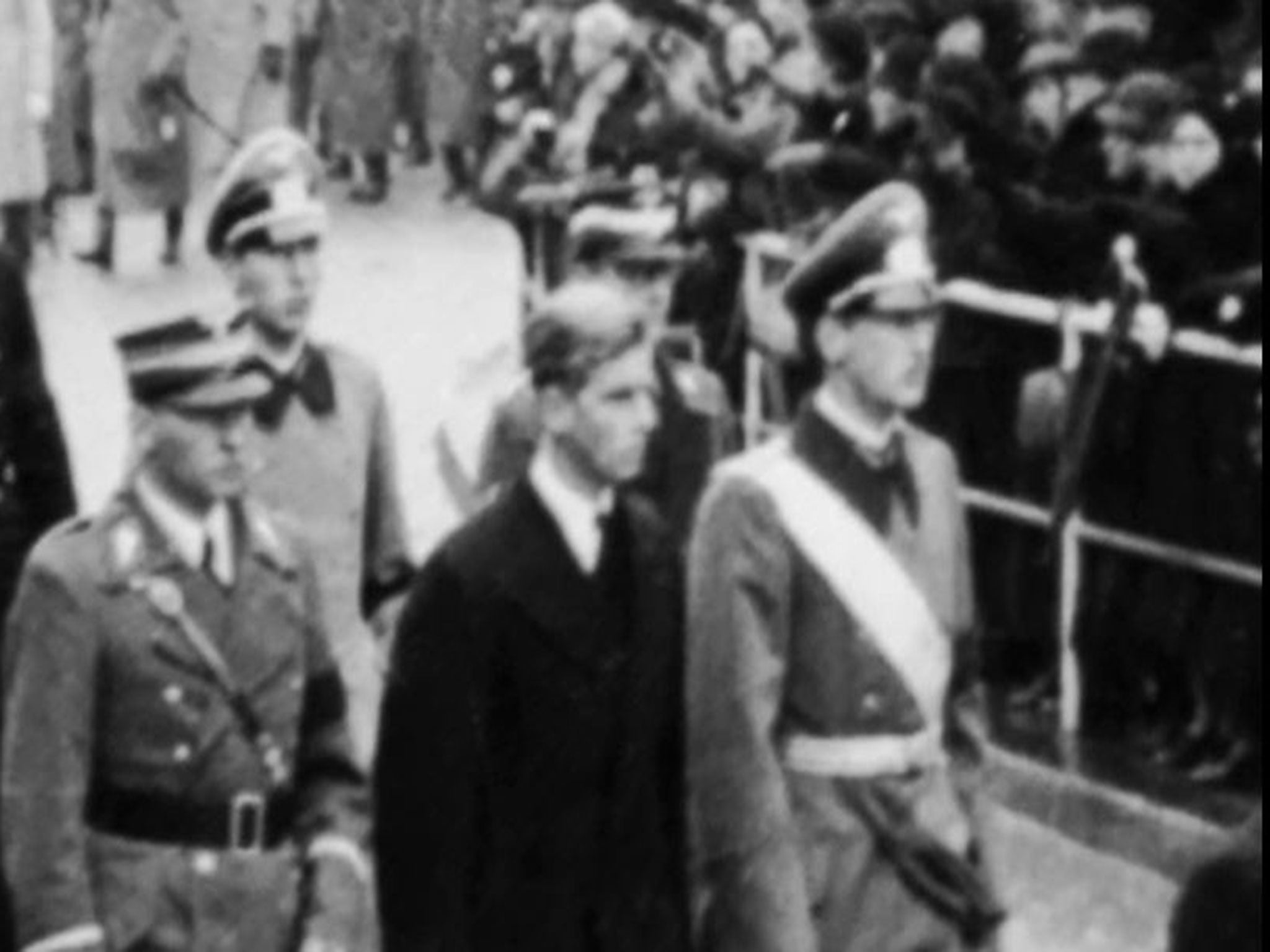 Prince Philip's sister described Hitler as a "charming and seemingly modest man" in comments revealed in a new documentary exploring the Royal Family's ties to the Nazis.
The verdict of Princess Sophie of Greece and Denmark is contained in a previously unpublished memoir uncovered by makers of the programme, to be shown next week on Channel 4.
The programme, Prince Philip: The Plot to Make a King, comes after images of the Queen, the Queen Mother, and the future King Edward VIII performing a Nazi salute in 1933 were published by The Sun over the weekend.
Royal officials are conducting an investigation into how the newspaper came by the previously unseen private family footage – whose publication Buckingham Palace described as "disappointing".
The documentary will show photos of Prince Philip, aged 16, surrounded by Nazis and brownshirts – some performing the Nazi salute – while he attended a funeral procession for his older sister Cecile, in Darmstadt, Germany, in 1937.
Cecile and her husband, both Nazi members, had been killed in a plane crash.
Another photo in the documentary shows Princess Sophie, Prince Philip's youngest sister, sitting opposite Hitler at the top table of a wedding of Hermann Goering, the commander of the Luftwaffe.
There is no suggestion that Prince Philip – who fought against the Nazis in the Second World War – or any other members of the current Royal Family have Nazi sympathies. The photos have been seen before, but the documentary will serve as a further reminder of British royals' past links to Nazis and Nazi sympathisers.
Three of Philip's four sisters, Margarita, Cecile and Sophie, were married to German aristocrats who filled senior positions in the Nazi party. None of Prince Philip's sisters were invited to his wedding to his wedding to the Queen in 1947.
In the documentary, Prince Rainer von Hessen, son of Sophie and her first husband Prince Christoph – head of the SS in the Air Ministry - reads passages from the Princess's previously unpublished memoir in which she describes Hitler as being "impressive" when the couple had entertained him for lunch before he took power.
She wrote that Goering had been "very enthusiastic" about the Nazi party and urged her and her husband to meet Hitler in person. "As Germany was going through hard times, we were interested to hear about the great improvements his party was planning to do," Sophie wrote.
In the memoir, written years later, Sophie added: "As Goering was insistent we should meet Hitler personally, we decided to ask him to lunch at our flat.
"I have to say here, that, although Chri [Prince Chrisoph] and I changed our political view fundamentally some years later, we were impressed by this charming and seemingly modest man, and by his plans to change and improve the situation in Germany."
Buckingham Palace declined to comment on the Channel 4 documentary.
Prince Philip: The Plot to Make a King – Secret History is on Thursday, 30 July at 9pm on Channel 4.
Join our commenting forum
Join thought-provoking conversations, follow other Independent readers and see their replies