Dieudonné claims he has been 'denied freedom of speech like Charlie Hebdo' as he is investigated over 'apology for terrorism'
The 'Quenelle' comedian made comments seemingly in support of one of the killers on Facebook
John Lichfield
Tuesday 13 January 2015 13:22 Comments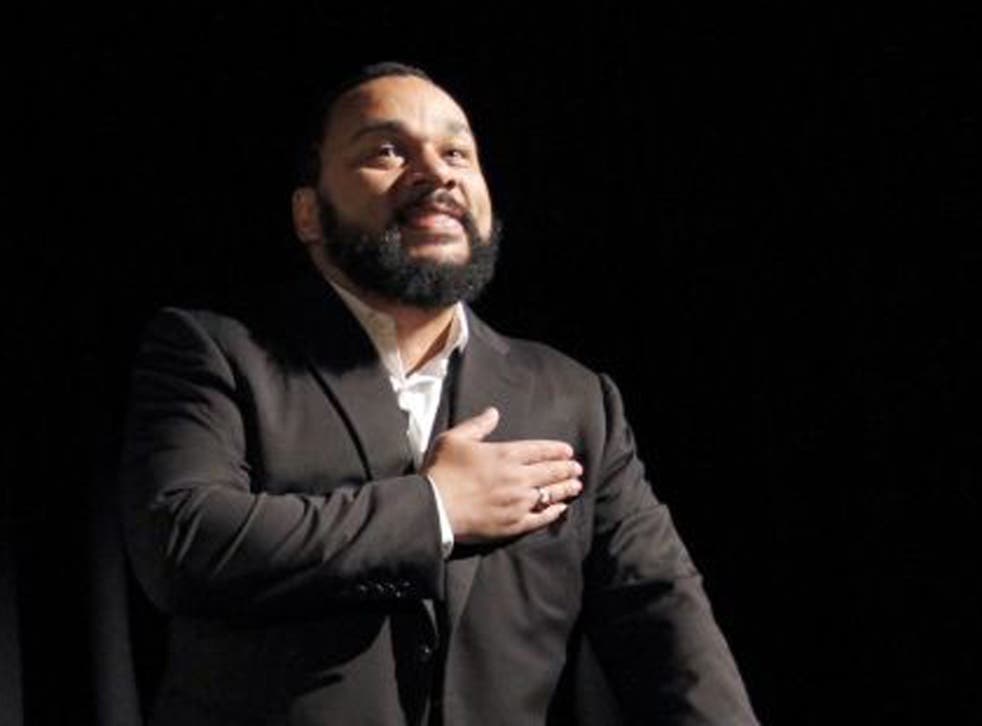 Anti-semitic French comedian Dieudonné could face charges of "apology for terrorism" after he said that he "felt like" the terrorist who murdered four people at a kosher supermarket in Paris.
The Paris state prosecutor has opened a formal investigation into remarks made by Dieudonné M'Bala M'bala, 48, on his Facebook page after the vast "Republican march" in Paris on Sunday.
After mocking the media superlativies about the march, the comedian declared: "As for me, I feel I am Charlie Coulibaly".
Amedy Coulibaly was the man who took hostages and killed four people at a jewish supermarket in eastern Paris last Friday before being killed by police.
Dieudonné's comments generated a wave of fury on the internet – including many angry reactions from his own fans on his Facebook page. His statement was withdrawn after less than an hour.
The French interior minister, Bernard Cazeneuve, called the comment "abject" and asked his officials to investigate whether the comedian should be prosecuted for breaching a French law which forbids "apology for" or encouragement of terrorism. The Paris prosecutor's office announced that it was starting an investigation late last night.
In pictures: Charlie Hebdo demonstration, Paris

Show all 20
Dieudonné has several convictions for making anti-semitic comments and jokes. He came to international attention 12 months ago after the footballer Nicolas Anelka performed his trademark gesture the "quenelle" during a Premier League match.
Dieudonnné's stage show was banned a year ago, and had to be amended, because it contained "jokes" mocking the Holocaust. He also suggested that a jewish radio presenter "reminded him of gas chambers".
In an open letter to Mr Cazadieu the comedian claimed yesterday that he had been misunderstood. He said that he, like Charlie Hebdo, was a victim of attempts to deny freedom of speech. In his case, he said, his assailant was the government.
What he had meant to say on Facebook, he said, was that "I am considered like another Amedy Coulibaly when in fact I am no different from Charlie."
His original statement on his Facebook page was as follows: "After this historic, no legendary, march, a magic moment equal to the Big Bang which created the Universe, or in a smaller (more local) way comparable to the crowning of the (ancient Gaullish king) Vercingétorix, I am going home. Let me say that this evening, as far as I am concerned, I feel I am Charlie Coulibaly."
Register for free to continue reading
Registration is a free and easy way to support our truly independent journalism
By registering, you will also enjoy limited access to Premium articles, exclusive newsletters, commenting, and virtual events with our leading journalists
Already have an account? sign in
Join our new commenting forum
Join thought-provoking conversations, follow other Independent readers and see their replies