Quotes of the year 2015 quiz: From Taylor Swift and Jennifer Lawrence to Donald Trump and Nigel Farage
This year has seen some wise – and some not so wise – words. But who said them? Scroll to the bottom for the answers...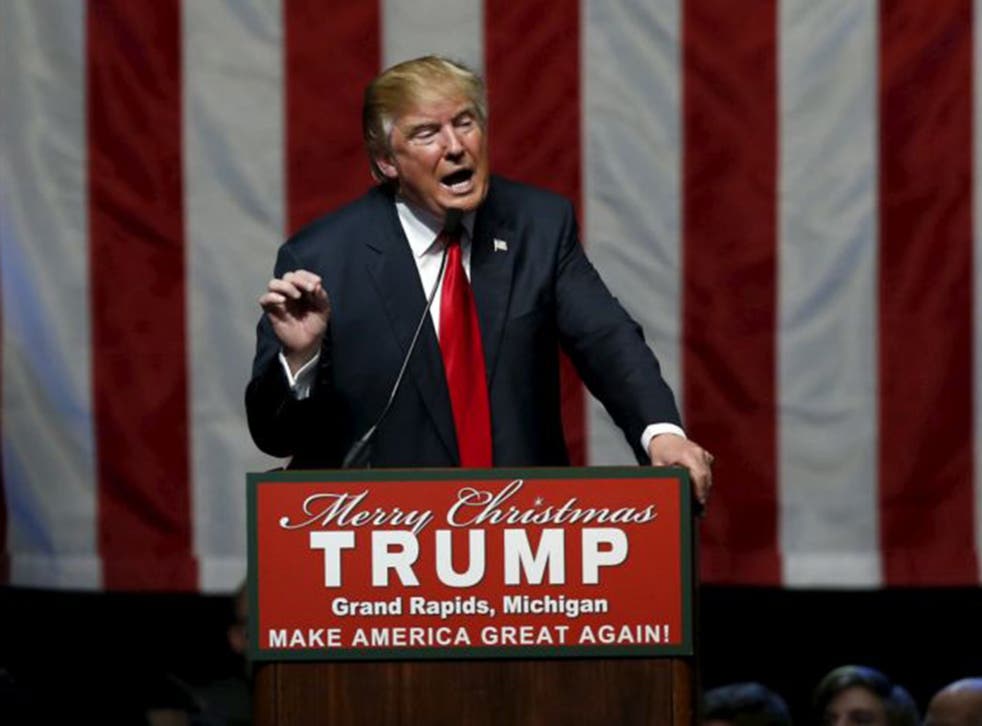 "Terms are like Shredded Wheat – two are wonderful but three might just be too many."
David Cameron or Barack Obama?
"Labour is the voice that says to the many, at home and abroad: 'You don't have to take what you're given.'"
Jeremy Corbyn or Ken Livingstone?
"By the time I was completely stoned, I felt utterly bereft."
Louis Theroux or Jon Snow?
"I'm over trying to find the 'adorable' way to state my opinion and still be likeable."
Taylor Swift or Jennifer Lawrence?
"I survived Bear-Grylls style on nuts and berries – but I bought them at Marks and Spencer."
Steve Coogan or Russell Brand?
"The zero-hour contract is badly named. I don't know whoever came up with that idea. It should be named the flexible-hours contract."
Iain Duncan Smith or Mike Ashley (Sports Direct)?
"What we know about fascists is that they have to be defeated. My view is that we must now confront this evil. It is time for us to do our bit for Syria."
Hilary Benn or Margaret Beckett?
"The events of yesterday have cast a long shadow over football and over this week's congress. Actions of individuals, if proven, bring shame and humiliation on football, and demand action and change from us all."
Prince William or Sepp Blatter?
"I will just see if it smells OK and eat it. I'm of the school that if the cheese has got mould on it, just cut the end off and eat the rest."
Liz Truss or Nigella Lawson?
"I categorically deny that I have resorted to cheating in any form whatsoever at any time in my career, and am devastated that my name has even been linked to these wide-ranging accusations."
Mo Farah or Paula Radcliffe?
"I apologise for the fact that the intelligence we received was wrong."
Donald Rumsfeld or Tony Blair?
"We have managed to cope with so many things. We will cope with this and if there are obstacles, they will have to be overcome."
Angela Merkel or Justin Trudeau?
"The grave environmental crisis facing our world demands an ever greater sensitivity to the relationship between human beings and nature."
Pope Francis or David Attenborough?
"I've never been more pleased to be a vegetarian."
Tim Farron or Paul McCartney?
"To every woman who gave birth, to every taxpayer and citizen of this nation, we have fought for everybody else's equal rights. It's time to have wage equality once and for all. And equal rights for women in the United States of America."
Patricia Arquette or Meryl Streep?
"Just take the f*****g picture!"
Noel Gallagher or Prince Philip?
"We now have one of the most uncaring, uncompromising and out-of-touch governments that the UK has seen since Thatcher."
Sir Ian McKellen or Mhairi Black?
"These maternal instincts of care, common sense, reacting ... these are motherly things and it's about time ... If we had more women in government we would have a much healthier country, I promise you."
Stella Creasy or Jamie Oliver?
"You fall in love with them, they fall in love with you, and when you criticise them they cry."
Sir Tim Hunt or Sir Tim Berners-Lee?
"If you look at the number of Americans killed since 9/11 by terrorism, it's less than 100. If you look at the number that have been killed by gun violence, it's in the tens of thousands. And for us not to be able to resolve that issue has been something that is distressing."
Jennifer Aniston or Barack Obama?
"I don't think I'm capable of articulating quite how I feel right now, but please know this, I'm fully aware that I am a lucky, lucky man."
Eddie Redmayne or Benedict Cumberbatch?
"We have to stop thinking of ourselves as little old Wales."
Chris Coleman or Ashley Williams?
"The course of progress and social justice is never simple or straightforward. Change happens because people don't give up, they don't take no for an answer, they keep demanding change."
Ed Miliband or Jeremy Corbyn?
"I find your message offensive. I am on LinkedIn for business purposes not to be approached about my physical appearance or to be objectified by sexist men."
Deborah Meaden or Charlotte Proudman?
"Just because you lop off your d**k and then wear a dress doesn't make you a ******* woman."
Germaine Greer or Julie Bindel?
"You could see there was blood coming out of her eyes, blood coming out of her – wherever."
Nigel Farage or Donald Trump?
"I'm never gonna put boundaries on myself ever again. I'm never gonna say I can't do it … I can and I will."
Nadiya Hussain or Tyson Fury?
People news in pictures

Show all 18
Answers:
David Cameron; Jeremy Corbyn; Jon Snow; Jennifer Lawrence; Steve Coogan; Iain Duncan Smith; Hilary Benn; Sepp Blatter; Liz Truss; Paula Radcliffe; Tony Blair; Angela Merkel; Pope Francis; Tim Farron; Patricia Arquette; Prince Philip; Mhairi Black; Jamie Oliver; Sir Tim Hunt; Barack Obama; Eddie Redmayne; Chris Coleman; Ed Miliband; Charlotte Proudman; Germaine Greer; Donald Trump; Nadiya Hussain
Register for free to continue reading
Registration is a free and easy way to support our truly independent journalism
By registering, you will also enjoy limited access to Premium articles, exclusive newsletters, commenting, and virtual events with our leading journalists
Already have an account? sign in
Register for free to continue reading
Registration is a free and easy way to support our truly independent journalism
By registering, you will also enjoy limited access to Premium articles, exclusive newsletters, commenting, and virtual events with our leading journalists
Already have an account? sign in
Join our new commenting forum
Join thought-provoking conversations, follow other Independent readers and see their replies