Rachel Dolezal criticised by Jon Stewart for being 'really f**king white'
The former National Association for the Advancement of Colored People leader said that she identifies as black despite having no African-Caribbean roots
Helen Nianias
Wednesday 17 June 2015 08:19 Comments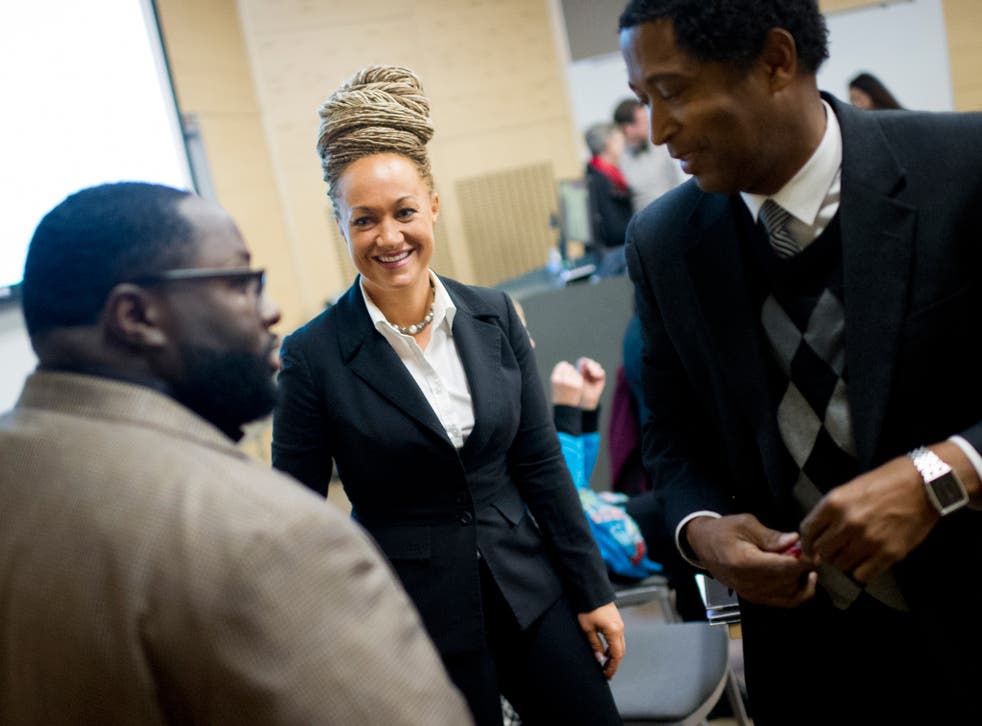 Jon Stewart has weighed into the issue of Rachel Dolezal, saying that she's "really f**king white".
Dolezal was chapter president of the NAACP and adjunct professor of Africana studies at Eastern Washington University, has been found to have an almost exclusively caucasian heritage.
Dolezal, who was also accused of passing off her adopted black brother as her own son, has become the centre of a debate asking if one can be "trans-racial" in the same way that some people are transgender.
However, political satirist Stewart argued that she was just white.
Discussing the video that shows the moment Dolezal realises her cover has been blown, Stewart says: "So her mouth says: 'I don't understand the question,' but her eyes say: 'F**k. I'm busted.'"
He added that her parentage made her the whitest of the white. Stewart said: "Czech, Swedish, and German? That's really f**ing white."
Dolezal also has traces of Native American heritage, according to her parents.
He also joked about Dolezal appearing to appropriate other people's pain. "You might also ask, perhaps more appropriately: 'If being black is such a sweet deal, why are millions of white people ignoring this once in a lifetime opportunity?'"
There is an ongoing discussion about race in the US after a spate of deaths involving young black men at the hands of police. Protests have sprung up in cities such as Baltimore and Ferguson at racial inequality.
Dolezal has since given an interview acknowledging that her racial identity is "complicated", but confirming that she does "identify as black".
Speaking on the Today programme, she added: "I don't put on a black face as a performance. I have a huge issue with black face. This is not mockery."
Dolezal also said she has felt non-white from a young age. "I was drawing self-portraits with the brown crayon instead of the peach crayon, and black curly hair," she said.
Register for free to continue reading
Registration is a free and easy way to support our truly independent journalism
By registering, you will also enjoy limited access to Premium articles, exclusive newsletters, commenting, and virtual events with our leading journalists
Already have an account? sign in
Join our new commenting forum
Join thought-provoking conversations, follow other Independent readers and see their replies