Rachel Dolezal finally admits she was born white five months after being 'outed' by her parents for lying about her race
But she told the co-hosts of Fox's The Real that she had whiteness "thrust" upon her
Chris Mandle
Tuesday 03 November 2015 09:53 Comments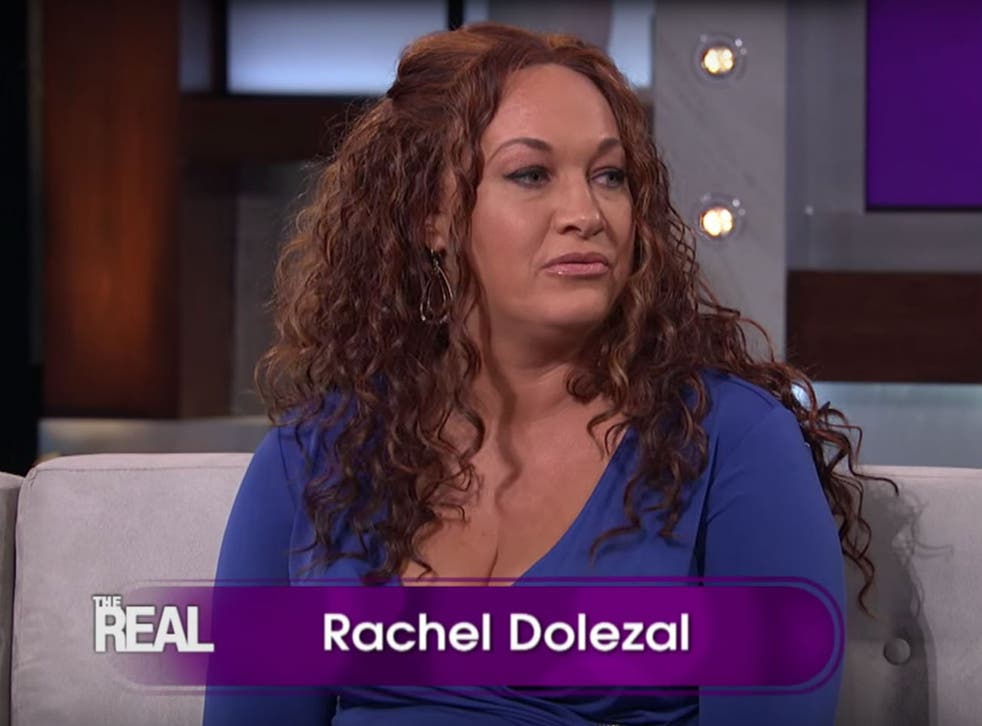 Rachel Dolezal has finally admitted she was born white - five months after being 'outed' by her parents who claimed she was lying about her race.
Dolezal was formerly president of the National Association for the Advancement of Coloured People in Washington and taught African studies at university when she was 'outed' by her estranged parents as being white.
They confirmed Dolezal's black siblings were adopted and she was in fact born Caucasian.
Since then she has been at the center of a huge controversy over race, identity and cultural appropriation, although she earned a fan in Rihanna, who praised her for standing up in her beliefs.
But appearing on Fox's The Real, Dolezal finally said what people had been waiting to hear for a long time.
"I was biologically born white, to white parents," she said.
But she reiterated her earlier comments about being 'drawn' to black culture.
"Sometimes how we feel is more powerful than how we are born."
People news in pictures

Show all 18
"Blackness can be defined as philosophical, cultural, biological, a lot of different things for a lot of different people. I do think you have to walk the walk if that's how you are."
The hosts of the show gave Dolezal a grilling over her assertion that she has "walked the walk" of a black woman.
They told her there was "absolutely" a singular black female experience - and her simple interest in black culture could not involve the discrimination that black people of colour experience in their day to day lives.
Register for free to continue reading
Registration is a free and easy way to support our truly independent journalism
By registering, you will also enjoy limited access to Premium articles, exclusive newsletters, commenting, and virtual events with our leading journalists
Already have an account? sign in
Register for free to continue reading
Registration is a free and easy way to support our truly independent journalism
By registering, you will also enjoy limited access to Premium articles, exclusive newsletters, commenting, and virtual events with our leading journalists
Already have an account? sign in
Join our new commenting forum
Join thought-provoking conversations, follow other Independent readers and see their replies