Rachel Dolezal: White woman who identifies as black calls for 'racial fluidity' to be accepted
'Gender is not binary, it is not even biological but what strikes me as so odd is that race is not biological either'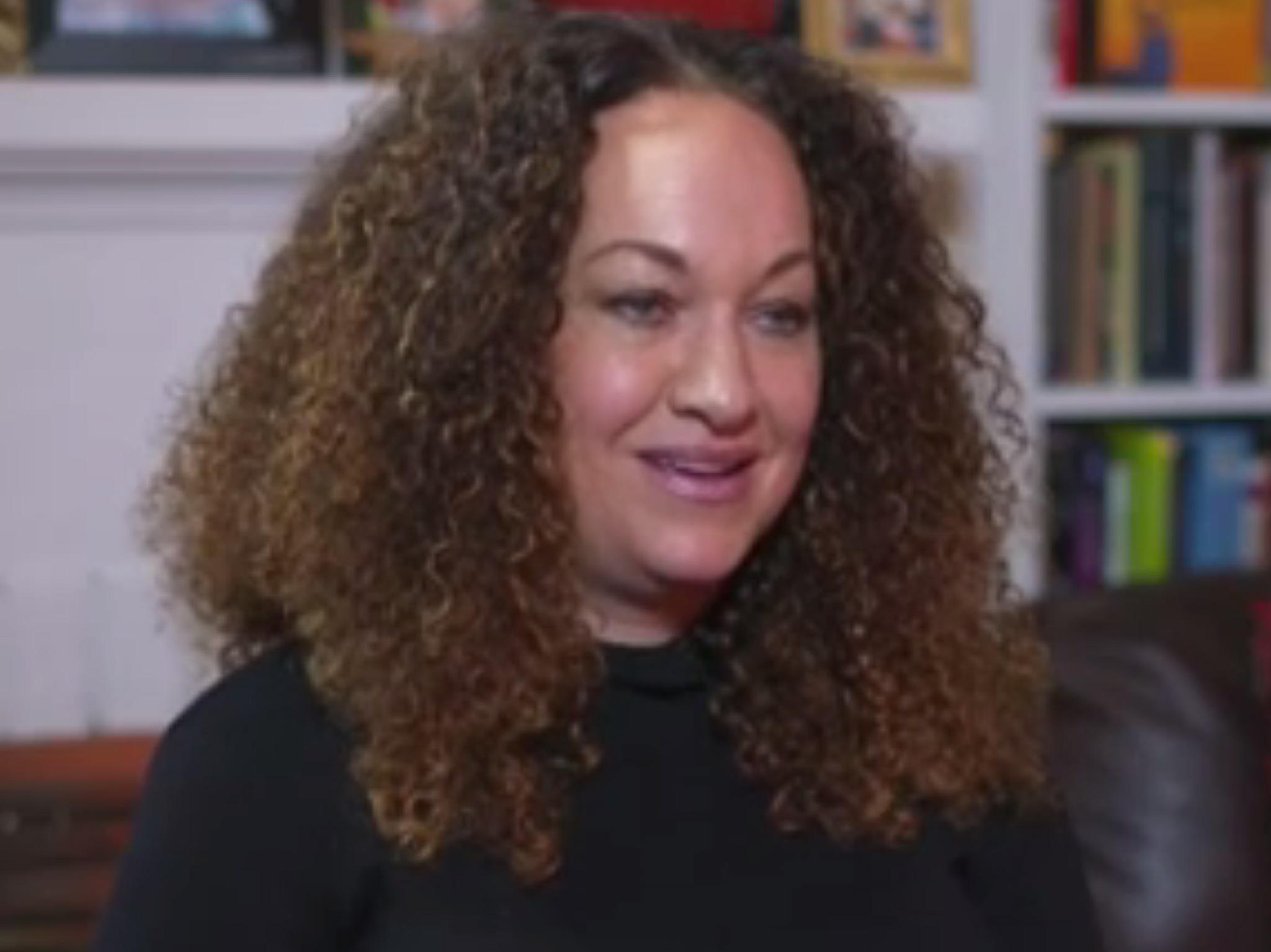 Rachel Dolezal, the white woman who for 10 years pretended she was black before being publicly outed, has called for racial fluidity to be recognised in the same way as transgenderism.
The former National Association for the Advancement of Colored People (NAACP) leader said race is "less biological than gender" and believes the term "transracial" is a useful term to describe how race should be considered in the future.
Ms Dolezal also claimed "race is a lie, so how can you lie about a lie?" in response to her public shaming in 2015 when she was outed by her parents as "biologically Caucasian".
"Gender is understood - we have progressed, we have evolved into understanding gender is not binary, it is not even biological but what strikes me as so odd is that race is not biological either and actually race has been to some extent less biological than gender," she told Newsnight's Emily Maitlis.
The former civil rights activist claims she can no longer work because of the controversy and is "ostracised" in Spokane, Washington, where she is forced to remain due to a custody arrangement with her son's father.
"As a result of me being discredited, called a liar and a fraud, a con - and not just distrusting my work but everything I did, including my resume, was called into question," she said.
"I'm stigmatised and ostracised, it is a very hostile environment."
She also described the hurt she continues to suffer as a result of being "pushed to the fringe" of the black community.
"The thing that hurt the worst was from the black community because I still feel like that is home for me and even if I get evicted or get pushed to the fringe or some people don't see me as part of that group, it is still where I feel like I fit and where I feel at home," she said.
"It is painful because I feel like there is misunderstanding that I want to resolve, if i could resolve one group's understanding it would be theirs."
Ms Dolezal was fired as head of the Spokane chapter of the NAACP and kicked off a police ombudsman commission when she was outed. She also lost her job teaching African studies at Eastern Washington University in nearby Cheney and has been accused of cultural appropriation by both the white and black community.
Join our commenting forum
Join thought-provoking conversations, follow other Independent readers and see their replies