Refugee crisis: Steve Jobs was 'a Syrian migrant's child' too, tech community observes
A tweet prompted by Aylan Kurdi's tragic story has been shared by thousands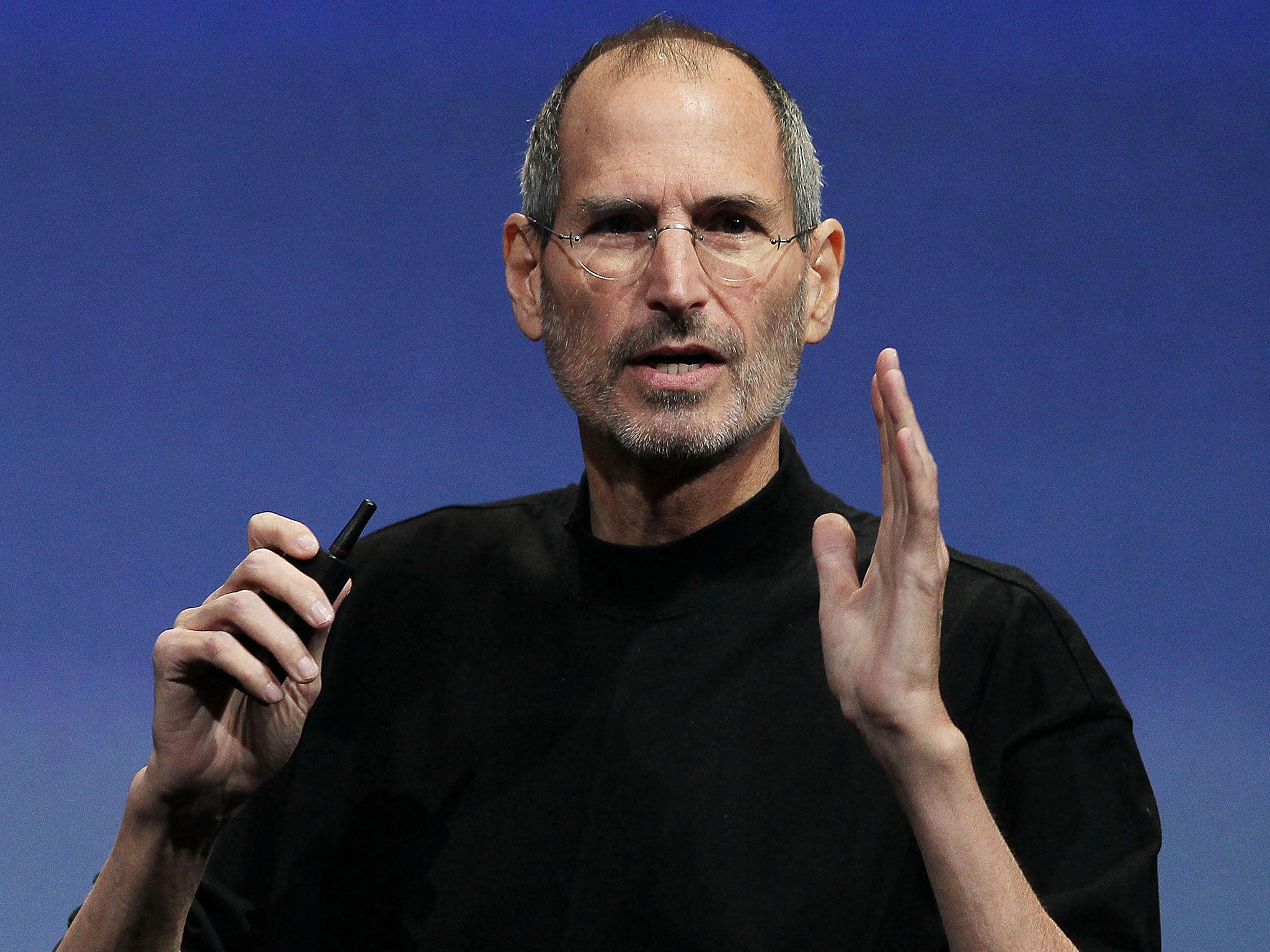 The online tech community has rallied around the story of drowned three-year-old Aylan Kurdi, pointing out that the children of Syrian migrants include the man who invented the iPhone.
Steve Jobs, the Apple founder who died in 2011 and is subject of an upcoming biopic by British director Danny Boyle, was the son of a Syrian man who moved to the US to study in the 1950s.
Abdul Fattah Jandali was born in 1931 to a well-off family in Homs, Syria – a city now most famous as the scene of some of the worst fighting in the country's ongoing civil war.
He and his partner Joanne Carole Schieble had Jobs out of wedlock and were forced to give him up for adoption. They later married, and had Jobs' biological sister Mona Simpson.
Though Jobs' story is a world away from that of Aylan, whose death last week prompted international outrage, a simple post noting their shared Syrian heritage has been shared thousands of times on social media.
Posted by Geneva-based tech entrepreneur David Galbraith, it simply included a picture of Jobs and the caption: "A Syrian migrants' child [sic]."
Galbraith, who was co-founder of the company where Yelp was created and helped author RSS technology, said he was a fan of Jobs and remembered his family history when news about desperate Syrian refugees made headlines around the world.
He told the Chicago Tribune that he "could barely look [at the photographs of Aylan] as I have two beautiful young children of my own".
He said: "It seemed to be that what the most precious thing in the world, a small child, was washed up on the sea shore like a discarded object of no value, when a child with a parent of the same nationality, given opportunity had created the largest company in the entire world. And here we are seeing an acrimonious debate, about stopping migrants."
The image he chose of Jobs comes from the cover of the late entrepreneurs best-selling, self-titled autobiography.
The refugee crisis - in pictures
Show all 70
"It contrasted that of Aylan Kurdi in every way and made me wonder what little boys like him could have achieved if they had been given the chance," Galbraith said.
While the reminder of Jobs' background has been shared more than 11,000 times, not everyone agreed with the apparent sentiment behind it.
One wrote that it suggests "that human life is worth something only if it achieves 'great things'. Another said the picture implied we should only perceive children as "future assets", adding: "Must we even value the human in economic terms?"
But many others were positive about Galbraith's message. One said it was a "brilliant tweet", while another wrote: "Most times the simplest statements are the most powerful."
Click here to sign The Independent's petition for the UK to welcome a fair share of refugees.
Join our commenting forum
Join thought-provoking conversations, follow other Independent readers and see their replies