Rene Russo, interview: Actress back with a bang in new film Nightcrawler
Russo on her break from Hollywood and her husband's debut film about dark deeds in TV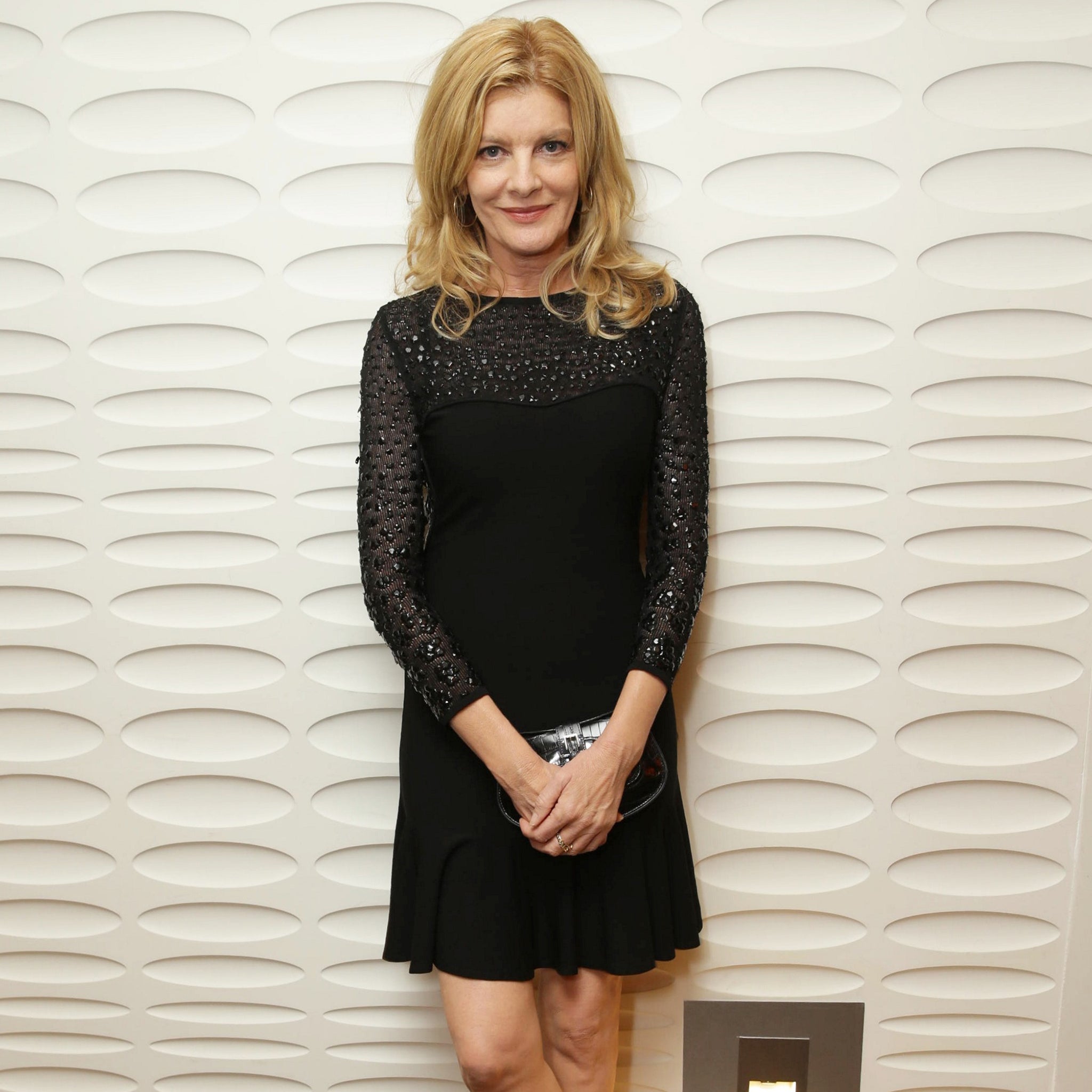 When Dan Gilroy was writing Nightcrawler, his wife of 21 years, Rene Russo, told him to concentrate on writing a good script, not to worry about writing her a part.
But when Gilroy, best known as the screenwriter of The Bourne Legacy, showed her the script about a freelance video journalist working in Los Angeles, Russo was beguiled by the part of Nina, a television producer of a local news show, "She's colourful and I've never played a desperate character and tried to make her feel human," she says.
The couple travelled to the Zurich Film Festival for the European premiere of Gilroy's directorial debut. After doing the necessary publicity and red carpets they planned to visit their 21-year-old daughter Rose in Copenhagen, where she is doing a course. It's the type of family situation that Russo could only have dreamed of growing up in Burbank, California.
"I was raised in a lower-income family and we were wild," recalls Russo. "Mostly mothers, there were no fathers present, your regular kind-of stabbing on the street. It was a funky-assed neighbourhood in the Sixties and the kids had to raise themselves. You had to be kind of tough."
Her mother was a barmaid. Her father left home when she was two. The sofa at the family home had been rescued from the streets. Russo dropped out of high school and, at the age of 14, began working in an eyeglass factory to help with the family income. She escaped poverty thanks to her extraordinary looks, which she maintains today, aged 60. She was signed up to a modelling agency in her teenage years and a successful career in front of the camera ensued, until she hit 30, the unofficial retirement age for modelling at that time. It was then that she turned her thoughts to acting. She took lessons and small roles on LA's very small theatre circuit.
There is a stigma attached to being a model-turned-actress, or MTA, and Russo struggled for a decade, landing a couple of small TV roles before her big break came in 1991, when, aged 37, she landed the part of Detective Lorna Cole in Lethal Weapon 3. Her upbringing came in handy for the role. "So the interesting thing about Lethal Weapon was that when I went up for it, I had modelled for a zillion years and they were like 'okay, you're going to bring a model, whatever', and I went to meet with the director Richard Donner. When I left the interview, he didn't read me, we just chatted, I heard that he said, 'she's not really right, she's not tough enough'. I said, 'you will just have to let me read'. And I went back and showed him my street girl and told him that when I said, 'get against the fucking wall', people were going to believe me."
The next few years were boom time for Russo. She starred with Clint Eastwood in In The Line of Fire, Dustin Hoffman was opposite her in Outbreak, and there were appearances in Get Shorty, Tin Cup and more roles with Mel Gibson, Ransom and Lethal Weapon 4. Critical acclaim came in 1999 when she reprised the role originally played by Faye Dunaway in 1968 in The Thomas Crown Affair. It was the apex of her career – roles in two Robert De Niro vehicles, The Adventures of Rocky and Bullwinkle and Showtime – flopped, as did Big Trouble with Tim Allen.
In 2005 she decided to take a break from acting. "My daughter was a teenager and I wanted to spend more time with her," she says. "The other thing is that I don't 'love, love' acting. I do love acting the two seconds that you are in front of the camera – and this is going to sound like I'm complaining and I don't want that because I'm blessed to even have a job – but there is a lot of down-time when you're just sitting in your trailer. So made the decision not to work, and I thought, 'this is kind of nice'. Let me take five years and do something that I want to do." She was persuaded out of her sabbatical by Kenneth Branagh, who asked her to play Thor's mum Frigga in his Marvel tale Thor. "The funny thing is now I have kids coming up to me, and I'm thinking, 'how do you know my movies?' And they say, 'That's Thor's mummy'."
For the most part she was happy sitting at home, trying to catch up on some of the things she had missed out on in her high-school years. "Here is one thing, I learned every American president. I'm so proud of myself. I thought, I've got to learn about American history. I literally took two months off and watched every documentary known to man. I really didn't know Benjamin Franklin was so cool."

Nightcrawler stars Jake Gyllenhaal as Lou Bloom, a freelance video journalist who learns the ropes about selling crime stories to television stations. Given the lengths he will go to to get a story, it's no surprise to learn that the character is partly inspired by famed stills-photographer Weegee. Bloom mainly supplies news producer Nina, who is under pressure to keep ratings up, with the axe always hanging over her head whenever a rival channel gets better or exclusive access. It's a dog-eat-dog world and Nina agrees to start sleeping with Lou in return for exclusive access to the amazing footage he secures.
"She may be more morally responsible than him," Russo explains. "There is an innocence to him, a desperate quality to her and she definitely crosses boundaries. You know what, in my life, I have crossed boundaries, where I've thought, 'Rene that is not cool'. There have been times where I've crossed that line out of fear. When you are desperate it's usually because of fear."
She tapped into that fear and her memories during the shoot. "Even when she yells at Lou, I felt like, 'oh God, if you are that afraid and that desperate you can almost burst into tears'. That was what was fun about playing her. I was thinking of myself and those areas I'm ashamed of, where I think, 'I can't believe that I did that'. But I'm not going to tell you what it was."
Russo knows what it's like not to be wanted, but she says that she has not developed a thick skin. "You can't have a thick skin, because if you do then you lose a certain kind of vulnerability that you need to bring to your parts. So rejection will always hurt. I'll always feel that it's painful and it hurts, but you've got to go on and you've got to accept that that is your life."
'Nightcrawler' is released on 31 October
Join our commenting forum
Join thought-provoking conversations, follow other Independent readers and see their replies