Renee Zellweger challenges interviewer who tried to ask her about ageism
'This conversation perpetuates the problem. Why are we talking about how women look?'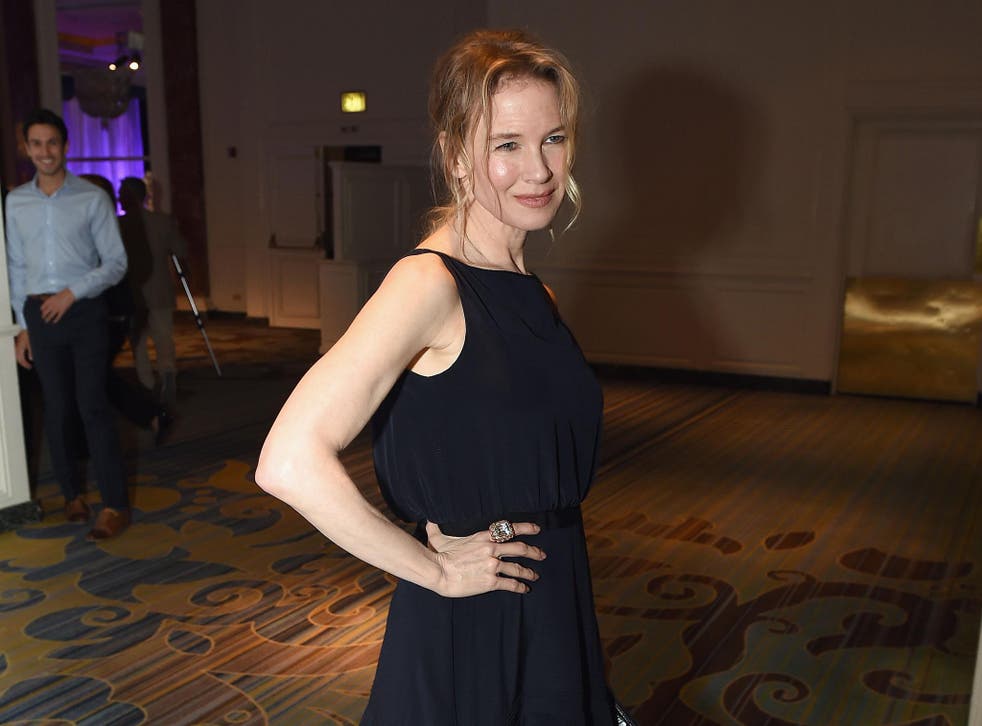 Renee Zellweger is tired of talking about Hollywood ageism.
As an actress whose face has been analysed, scrutinised and even made into the subject of a controversial essay over whether it could change her as a performer, Zellweger has been subjected to an unprecedented level of speculation over her appearance.
In an interview with The Hollywood Reporter, Zellweger was asked once again about ageing, a theme that has dominated her discussions with the media for the past two years.
This time, she took a moment to point out that talking about it ultimately engenders it.
The actors fighting against sexism in Hollywood

Show all 12
"I've never seen the maturation of a woman as a negative thing," she said. "I've never seen a woman stepping into her more powerful self as a negative."
"But this conversation perpetuates the problem. Why are we talking about how women look? Why do we value beauty over contribution? We don't seem to value beauty over contribution for men. It's simply not a conversation."
The Bridget Jones's Baby star rubbished suggestions she could have had cosmetic procedures in a defiant essay published in July.
"Not that it's anyone's business, but I did not make a decision to alter my face and have surgery on my eyes," she wrote in response to a barrage of tabloid articles published after a 2014 red carpet appearance.
"This fact is of no true import to anyone at all, but that the possibility alone was discussed among respected journalists and because a public conversation is a disconcerting illustration of news/entertainment confusion and society's fixation on physicality."
Register for free to continue reading
Registration is a free and easy way to support our truly independent journalism
By registering, you will also enjoy limited access to Premium articles, exclusive newsletters, commenting, and virtual events with our leading journalists
Already have an account? sign in
Register for free to continue reading
Registration is a free and easy way to support our truly independent journalism
By registering, you will also enjoy limited access to Premium articles, exclusive newsletters, commenting, and virtual events with our leading journalists
Already have an account? sign in
Join our new commenting forum
Join thought-provoking conversations, follow other Independent readers and see their replies