Rihanna denies false accusations of cocaine abuse via Instagram and a soft drink stand
The singer was outraged by the claims, made after a Vine clip emerged of her partying backstage at Coachella in California
Jenn Selby
Wednesday 15 April 2015 20:55 Comments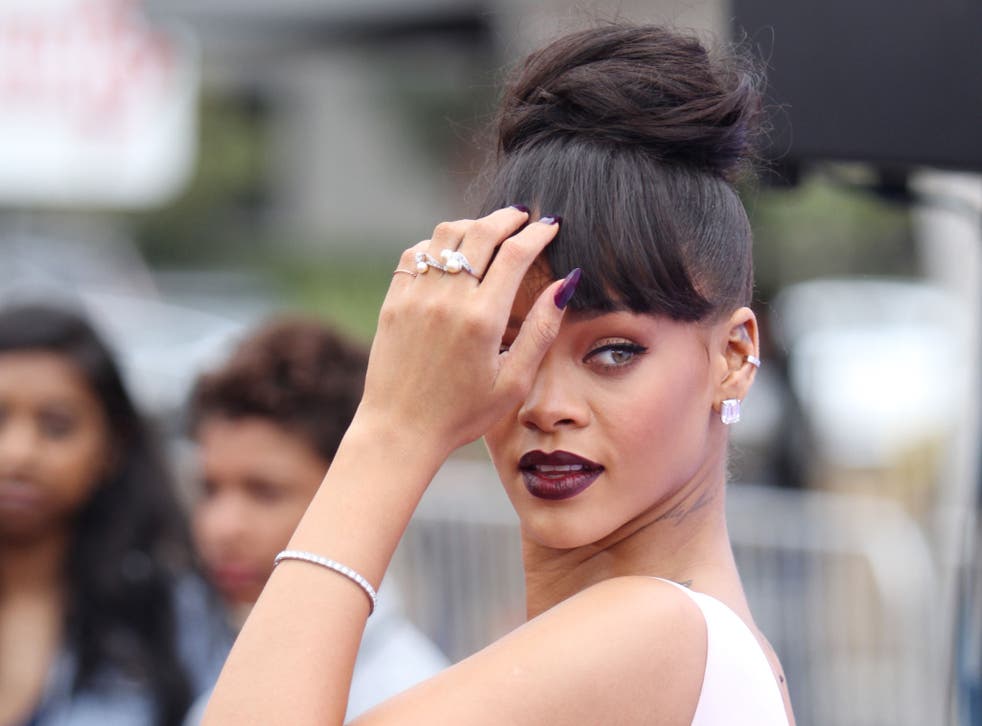 When life gives you lemons, the saying goes, make lemonade.
Or, as Rihanna's personal proverb perhaps now reads, when it chucks accusations of class A drug abuse at you, walk past a soft drinks stand and buy yourself a humorous Instagram response.
The singer was outraged by the claims, made after a Vine clip emerged of her partying backstage at Coachella in California. It has since been deleted, but not before some fans suggested she was taking cocaine in the video, which she strongly denies.
"Any fool could see that's a joint that I'm basing with cigarette! Who snorts tobacco??!!" she commented underneath the Vine.
She later posted the following on Instagram:
Rihanna has been open about her use of cannabis in the past, which although is illegal in the UK, is legal for those holding a medical license in some states in the US, including California.
Her trip to Coachella has already proved eventful. She was pictured with her former lover Drake shortly before the Madonna vacuum descended on him midway through his festival performance and removed his soul from his body.
How did these Rihanna pictures manage to get past Instagram?

Show all 21
She also made one make-up brand a shed load of profit when the purple lipstick she was wearing in another Instagram post sold out within hours of her uploading it.
Register for free to continue reading
Registration is a free and easy way to support our truly independent journalism
By registering, you will also enjoy limited access to Premium articles, exclusive newsletters, commenting, and virtual events with our leading journalists
Already have an account? sign in
Join our new commenting forum
Join thought-provoking conversations, follow other Independent readers and see their replies