Rihanna's practically naked dress: Why it might be one of the most powerful feminist statements the pop world has made to date
Why society still isn't ready for too bold a display of female sexuality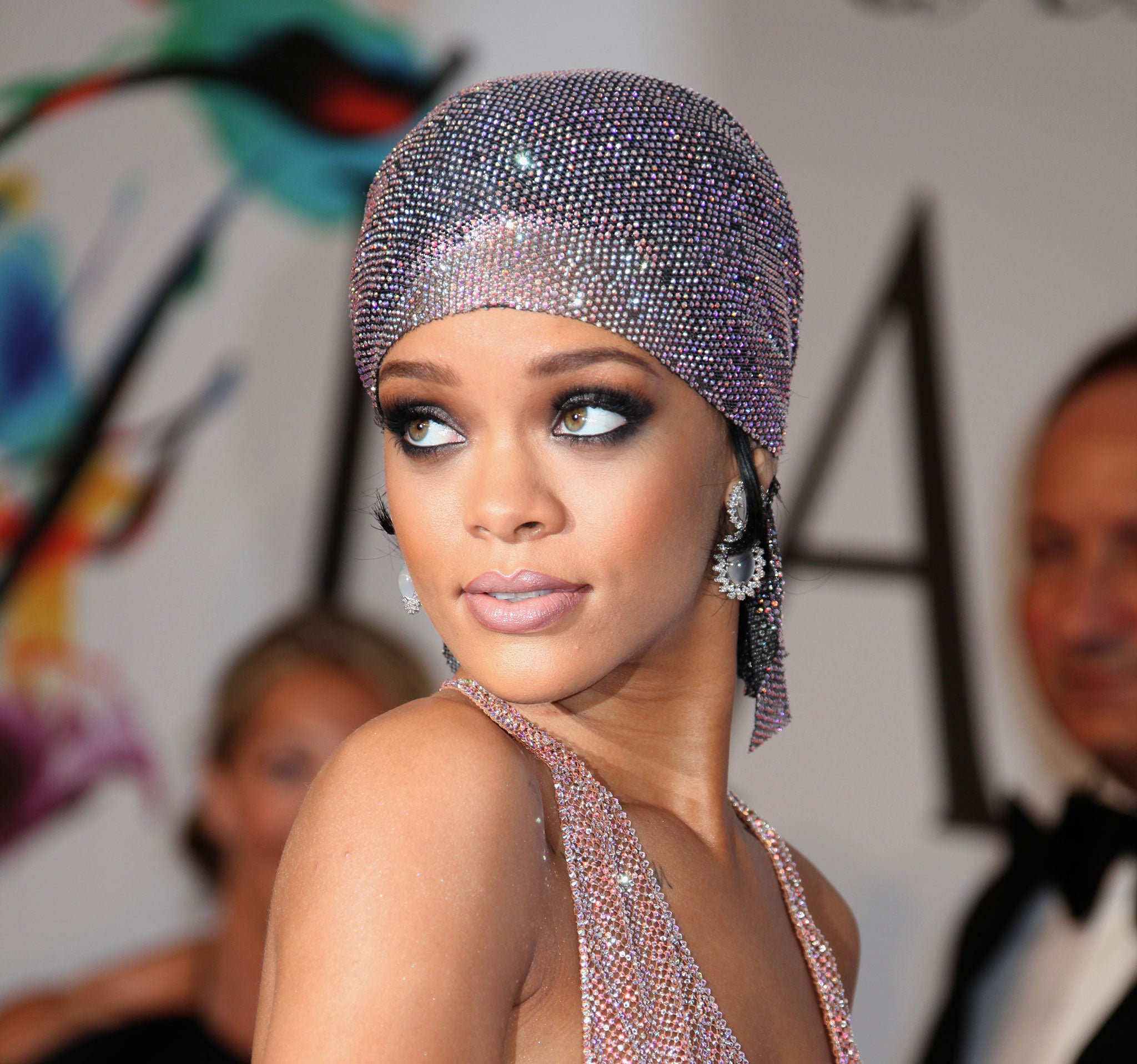 The world's media are still talking about Rihanna and her 'scandalous' near-naked dress this morning.
How very dare a woman turn up to an awards ceremony looking so brazenly intimidating, the press cried? How could she possibly eschew society's norms of how a woman should dress at such an event and look so defiantly sexy? Why isn't she wearing a bra?
"The naughty outfit left nothing to the imagination," wrote one publication, adding that "one wonders what Anna Wintour [another show guest and the editor of US Vogue] thought" of the attire.
"Rude girl Rihanna is trend-setter, but let's not copy this one girls," bemoaned another.
But few British newspapers and their online counterparts went as far as to boycott the image and not publish it at all, despite seemingly taking the 'moral high ground'. Whether they agree with the shimmering statement or not, Rihanna succeeded in shocking everyone – which is probably exactly what she wanted.
What she didn't want to do is what the fashion world expected, which was to dress in an understated, innocuous, unthreateningly sexy way so popular with Victoria's Secret models and Playboy bunnies.
Instead, the singer attended the CFDA Awards on Monday 2 June – during which she collected the coveted Style Icon award – wearing a part Josephine Baker, part sphinx sheer dress, her modesty covered by a nude coloured thong. She accessorised with a white fur stole, smoking eyes, glittering gloves and a turban that referenced the style of glamorous Twenties flapper girls.
The fearless and brave move is largely characteristic of the star, who is unapologetically and refreshingly herself. She smokes cannabis publicly, dances like a serpent and doesn't believe in the concept of layering clothing – it seems that excess fabric so often gets in the way for her.
Unlike many of her peers (she is just 26), she truly appears not to care what anyone thinks. As anyone who travelled on the infamous 777 tour in November 2012 can attest, she is a woman completely in control of her ship. And she couldn't care less how long you've been waiting on that plane for her or indeed whether or not her bare nipples cause offence. She's too busy having fun.
Even Patti Smith – a rock 'n' roll poet who paved the way for women in music – is a fan, describing her recent track Stay as "the 2013 song of the year".
"I love that song," she told The Independent in March. "I didn't know much about it, but I found it so touching, so beautiful and it didn't bother me that in her music video she sung it naked in the bathtub. I thought it was beautiful."
However, perhaps society is not quite ready for such an overt display of a woman's sexuality. The evidence is clear: aside from the disapproving reactions that her CFDAs dress attracted in the media yesterday, this morning her Rogue fragrance advert was deemed "inappropriate for children" after the Advertising Standards Association deemed it too "sexually suggestive".
The picture depicted her sitting on the floor topless (although her bare chest was not on display) with her legs raised up against a large bottle of her perfume. The ASA admitted that her facial expression was one "of defiance rather than vulnerability", but gave the advert "a placement restriction" for being "provocative".
The Most Controversial Fashion Adverts
Show all 9
The issue of public censorship surrounding women's nude bodies has been raging for the past few weeks. Rihanna recently deleted her Instagram account, after the social network censored a topless picture shot for a French magazine.
Grace Coddington was next to bear the brunt of the network's conservative nudity restrictions. The 73-year-old US Vogue creative director was temporarily banned after sharing a line drawing of herself topless.
The most recent and arguably most documented ban was of Scout Willis' account and her ensuing topless protest. The 22-year-old daughter of Demi Moore and Bruce Willis was prohibited from using the channel after posting a photograph of a jumper that featured an image of two topless women.
She took action by strolling the streets bare-chested of New York to demonstrate how women are allowed to go nude in the city, but not on Instagram, also launching the hashtag #FreeTheNipple. Unsurprisingly, Rihanna tweeted her support.
"I am not trying to argue for mandatory toplessness, or even bralessness," Willis wrote in a blog post for XOJane.
"What I am arguing for is a woman's right to choose how she represents her body — and to make that choice based on personal desire and not a fear of how people will react to her or how society will judge her. No woman should be made to feel ashamed of her body."
It seems that, in the eyes of the media, a woman can be too confident with her body. Too much of an audacious display of female sexuality is not yet a welcome occurrence; apparently, it makes many feel uncomfortable and intimidated.
And it's still too easily and patronisingly pinpointed as to "wanting to please the boys" – a condescending and simplistic approach to women who want to look "sexy" because it's just one of the many things that can make them feel powerful and strong.
So here's to Rihanna and her audacious nearly-nude dress - a fearless, powerful and fantastically seductive feminist statement that the pop world should be proud of, not scared of.
Join our commenting forum
Join thought-provoking conversations, follow other Independent readers and see their replies