Rio 2016: BBC commentator criticised for calling Andy Murray's tears 'not macho'
The BBC say the commentator did not mean any offence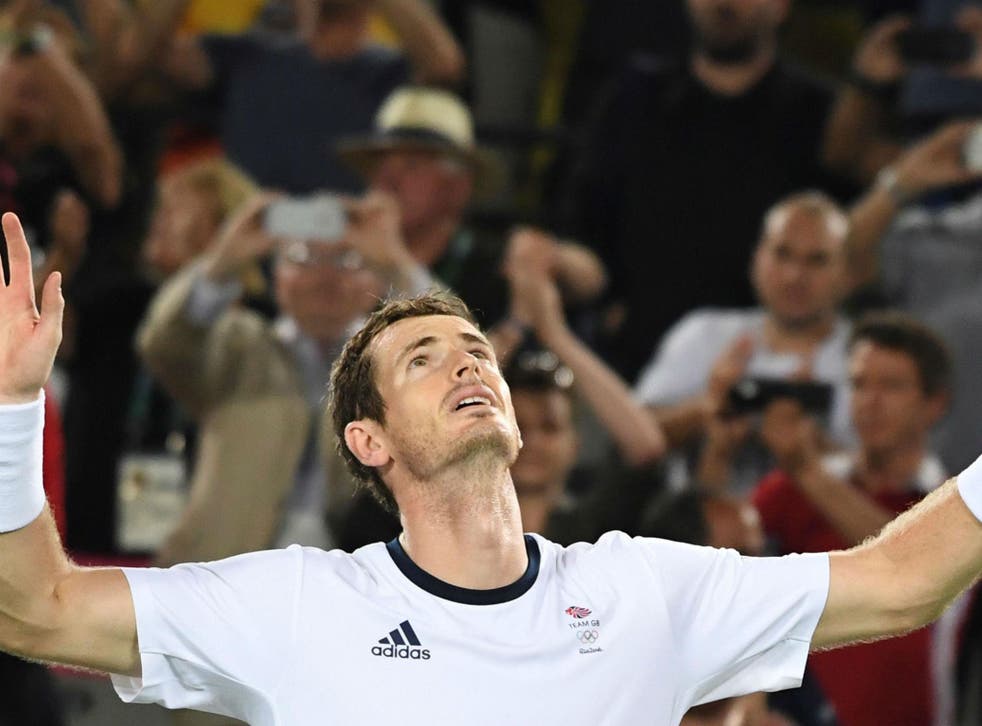 The BBC commentator Paul Hand has been criticised for describing Andy Murray and fellow tennis player's emotional responses after matches as "not macho".
Murray beat Argentina's Juan Martin Del Potro to retain his London 2012 Olympic gold title in Rio on Sunday evening. The pair battled it out on the court for over four hours before Del Potro hit the ball into the net and Murray claimed victory.
Both players embraced each before both walking off court. Murray could be seen crying into a towel and Del Potro had tears in his eyes.
Rio 2016 Olympics - in pictures

Show all 74
Prior to the medal ceremony, commentators Hand and Simon Reed discussed the apparent increase in displays of emotion from male tennis players in recent years. Murray has been seen crying after various high-profile wins and defeats while Novak Djokovic walked off court in tears following his first round defeat to Del Potro at the beginning of the Olympics.
"We talked about the the tears earlier on didn't we? [In] tennis now, well, it seems as though the lid has come off now and if you win a big match you're allowed to cry. It started with Roger and then it was Andy, we've had Djokovic crying, we've had Del Potro crying, you're allowed to do it," Reed said.
Hand replied: "We've had macho tennis but not macho response right?"
Their comments were met with criticism on Twitter with some reminding the commentator men do cry and it does not affect masculinity if they do.
In response to the criticism, a spokesperson for the BBC told the Independent: "Paul was talking about the variety of reactions and emotions that affect Olympic champions and did not mean to cause any offence."
This is not the first time Hand has sparked controversy for his comments during the games. The BBC apologised after the sports commentator sparked a social media backlash for saying "Let's hope they don't go onto two blokes sat next to each other," when discussing the 'kiss cam' targeting tennis spectators.
After accusations of homophobia, the broadcaster said the comment was "ill-judged" and apologised for any offence caused.
Join our new commenting forum
Join thought-provoking conversations, follow other Independent readers and see their replies