Rio 2016: NBC announcer apologises for saying gymnast Simone Biles's adoptive mother and father are 'not her parents'
Al Trautwig's was the second commentary clanger to draw criticism for the US network in its first weekend of Olympic coverage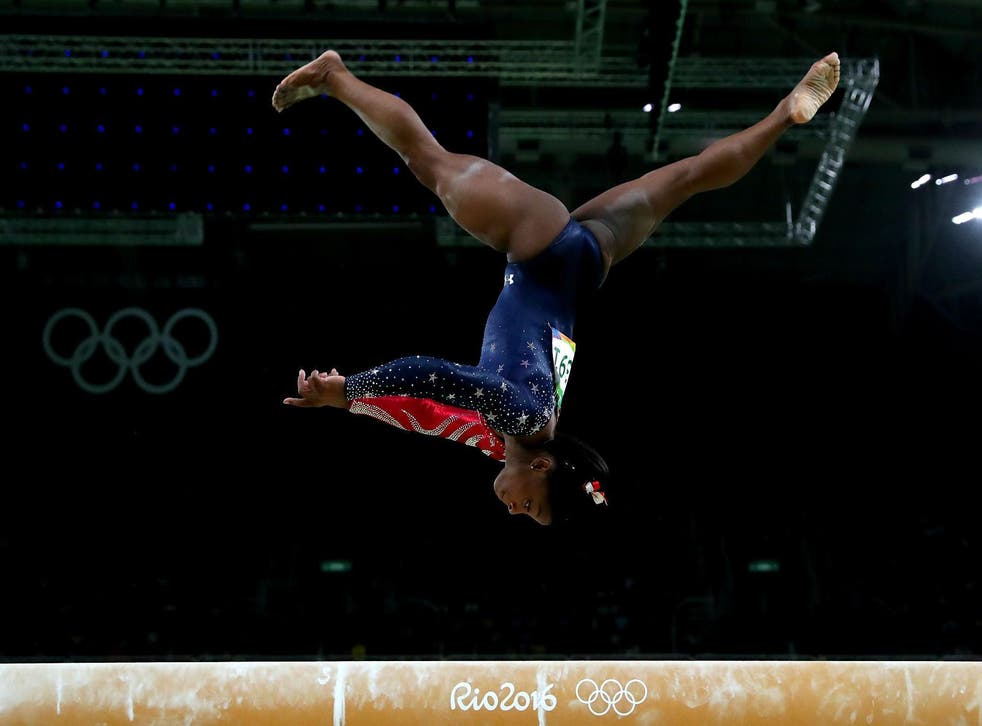 NBC gymnastics announcer Al Trautwig has apologised for suggesting that US Olympic star Simone Biles's adoptive mother and father are not really her parents, saying he regretted not having been "more clear" in his on-air commentary.
Biles's grandfather Ron Biles and his wife, Nellie, adopted Simone and her sister Adria in 2001, when the gymnast's biological mother – Ron's daughter, Shanon Biles – was deemed unfit due to her struggles with drug and alcohol addiction.
During NBC's primetime broadcast of the Olympic gymnastics qualifying round in Rio on Sunday, Trautwig stated that Biles, 19, "was raised by her grandfather and his wife, and she calls them 'mom and dad.'"
Afterwards, Twitter user Emily Mingus corrected the commentator, saying he ought to have referred to Ron and Nellie as Biles's parents. Trautwig responded: "They may be mom and dad but they are NOT her parents."
Biles's coach Aimee Boorman quickly responded, tweeting: "actually they are her parents." NBC reportedly ordered Trautwig to delete the tweet, but not before it generated widespread anger, specifically among adoption advocates.
"If they are parenting her — that's what a parent does — don't diminish the role by calling them something other than her parents," Chuck Johnson, president and CEO of the National Council for Adoption, told the Associated Press. "Some of us would find that offensive."
In a statement from NBC on Monday, Trautwig claimed his phrasing was unintentional. "I regret that I wasn't more clear in my wording on the air," he said. "I compounded the error on Twitter, which I quickly corrected. To set the record straight, Ron and Nellie are Simone's parents."
Trautwig's was the second such clanger from an NBC commentator in the netwrk's first weekend of Olympic coverage. On Saturday, swimming announcer Dan Hicks was criticized after referring to the husband and coach of Hungarian swimming gold medallist Katina Hosszu as "the guy responsible" for her triumph.
Biles, the reigning three-time world gymnastics champion, is favoured to win the all-around gold medal in Rio. The US dominated the qualifying rounds, with Biles the leading qualifier in three individual events and the individual all-around competition.
Join our new commenting forum
Join thought-provoking conversations, follow other Independent readers and see their replies