Rio 2016: The Olympic pool is turning gold medallist Ryan Lochte's hair green
Lochte's new bleach blonde hair appeared to resemble the Olympic diving pool when he appeared to compete on Wednesday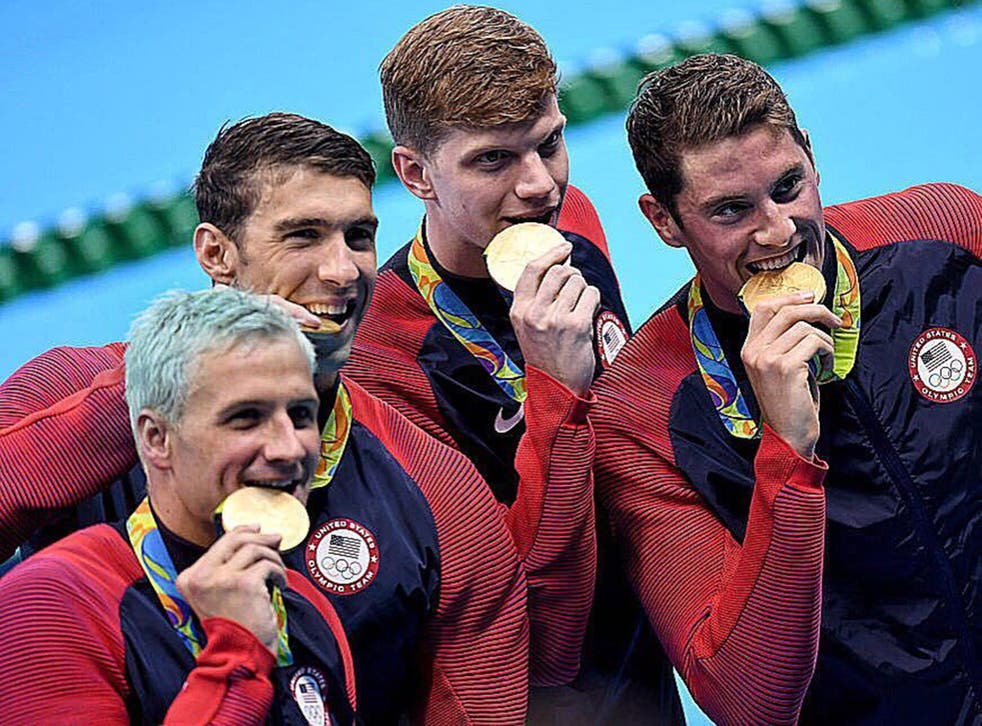 The Olympic diving pool is not the only thing turning green in Rio de Janeiro after American swimmer Ryan Lochte saw his hair turn green.
After making his Rio Olympic bow on Tuesday in helping Team USA's men's 4x200m freestyle team to gold, fans didn't notice that Lochte has bleached his hair blonde especially for the Games. However, when he took off his swimming cap in celebration of their achievement, it immediately transpired that all was not as planned.
This became much clearer on Wednesday when Lochte competed in the 200m individual medley where he locked horns with United States teammate Michael Phelps. After again removing his swimming cap, Lochte's hair was revealed to be turning green due to the chlorine in the swimming pool.
Lochte is not the first person to see their bleach blonde hair turning green after a dip in the pool, although fate is normally reserved for people who do not spend their lives in swimming pool training every day of the week, which means this goes down as a rather embarrassing episode for the Olympic gold medallist.
Of course, Lochte won't care one bit as long as he claims a sixth gold medal in the pool on Thursday night when he takes on Phelps once again in the 200m individual medley.
Rio 2016 Olympics - in pictures

Show all 74
Lochte qualified from his heat with the fastest time, although Phelps turned on the style in the semi-finals to shave three seconds off his time and beat his compatriot to reach the final, where he will be alongside Lochte in lanes four and five.
Join our new commenting forum
Join thought-provoking conversations, follow other Independent readers and see their replies