Rio 2016: Zac Efron explains why he flew all the way to Brazil to meet champion gymnast Simone Biles
'Their story just blew my mind,' says the actor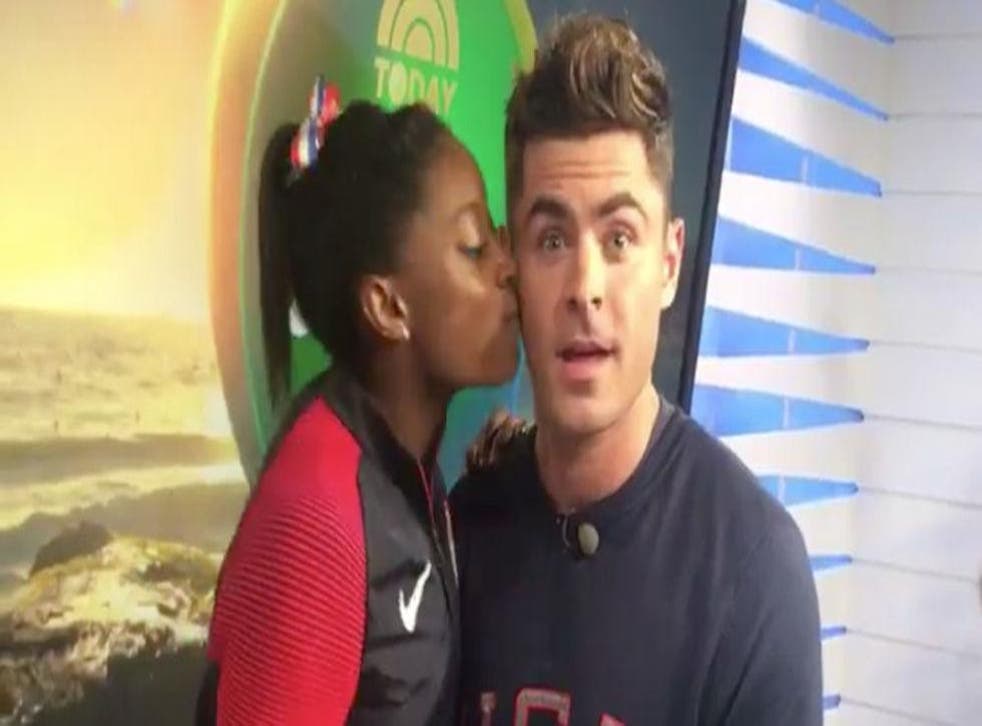 Zac Efron has explained why he flew all the way to Rio to meet US Olympic gymnast Simone Biles, saying he felt compelled to do the honours as soon as he found out she was a fan.
The 19-year-old Olympian, who has won four golds at the games and is the most decorated gymnast in American history, is a long-time fan of Efron and has been harbouring a crush on him for quite some time.
After cheering Biles and the rest of the US women's gymnastics team on from a distance, the 28-year-old actor who is known for his roles in Hairspray and Neighbors, hopped on a plane to surprise them after they finished competing.
"Their story just blew my mind," Efron said on the Today Show on Wednesday. "When I found out Simone and the team were fans, I was like, 'What kind of a guy am I if I don't show up?'"
Rio 2016 - Olympics opening ceremony

Show all 10
Efron said a number of people began informing him Biles was a massive fan so he started taking a keener interest in gymnastics. "I started watching all the gymnastics," he explained. "I typically wouldn't start watching gymnastics first in the Olympics but I was immediately captivated by these girls."
Biles previously went on the Today Show alongside her teammates to extend the invitation to Efron to visit Rio. While Efron wasn't able to make it to watch the Final Five compete, he tweeted a supportive photo of himself making a heart sign with his hands.
Once they were united, Efron planted a kiss on Biles' cheek and the gymnast, who has a cardboard cutout of the actor in her bedroom, has since tweeted: "Just call me Mrs Efron already."
Join our new commenting forum
Join thought-provoking conversations, follow other Independent readers and see their replies