Rio 2016: Team GB member held at gunpoint during night out
'Do not go out of the village wearing Team GB kit or carry anything of value unless absolutely unavoidable,' says letter to British Olympic athletes
Matt Payton
Thursday 18 August 2016 08:53 Comments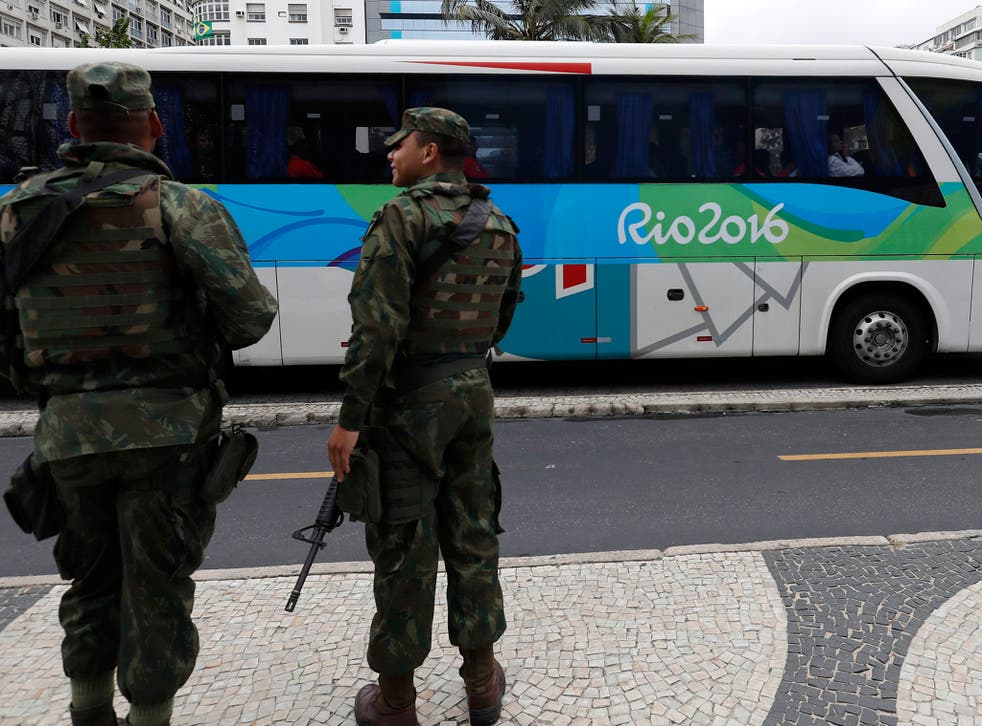 A Team GB member has been held up at gunpoint while on a night out in Rio de Janeiro.
While the person in question was not injured, British officials have now warned team members not to go out in the Olympic city.
British team members have been told to avoid at all costs leaving the athletes' village in their Team GB kit or with anything valuable.
Rio 2016 Olympics - in pictures

Show all 74
According to the Guardian, British track and field officials said in a letter to all team members: "Do not go out of the village wearing TeamGB kit or carry anything of value unless absolutely unavoidable – this makes you too big a target for theft/crime.
"You MUST inform a member of team management if you are leaving the village and planning on staying out overnight – please do this BEFORE you leave.
"Rio is NOT a safe environment, and the level of crime has spiked in the last few days."
The British Olympic Association (BOA) has not imposed a blanket curfew on athletes like other countries but will introduce them if "further safety/security issues arise".
The letter concluded: "Think very carefully about whether it is worth the risk of leaving the village to celebrate after you have finished competing – BOA/UKA staff cannot guarantee your safety when away from the village/British School/British House.
"Our strong advice is that it is simply not worth the risk given the current climate in Rio."
After an alleged mugging at gunpoint, US Olympic swimmers Ryan Lochte, James Feigen have been ordered to stay in Brazil while police investigate their alleged mugging at gunpoint.
Register for free to continue reading
Registration is a free and easy way to support our truly independent journalism
By registering, you will also enjoy limited access to Premium articles, exclusive newsletters, commenting, and virtual events with our leading journalists
Already have an account? sign in
Join our new commenting forum
Join thought-provoking conversations, follow other Independent readers and see their replies