Rob Ford says 'rehab is amazing': Toronto Mayor compares treatment centre to 'football camp'
The scandal-ridden politician describes the lighter side of rehab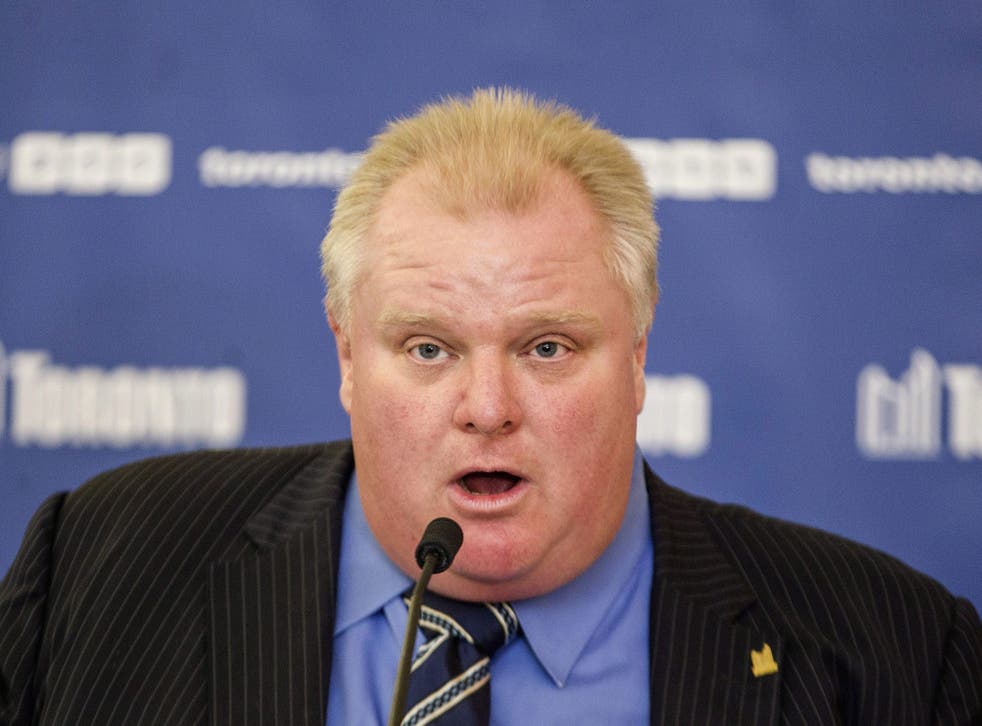 Toronto mayor Rob Ford is enjoying his stint in rehab, describing his experience as "amazing".
The Canadian politician entered rehab a week ago, after another video of him allegedly smoking crack cocaine was released. An additional audio clip was also published, reportedly featuring Ford making racist, sexist and homophobic comments.
Over a year ago, a drug dealer was prevented from selling a video that claimed to show the mayor smoking crack cocaine. Police later confirmed that they had a film of the politician apparently committing the act, and Ford eventually admitted to using the drug while in a "drunken stupor".
So far though, being in rehabilitation has served him well.
"I feel great," he said. "Rehab is amazing. It reminds me of football camp. Kind of like the Washington Redskins camp I went to as a kid."
In addition to dealing with his past and learning about himself, Ford is also using his time to work on Toronto's forthcoming mayoral elections in October, when he will run for the position once again.
"Of course, I am coming back and I am going to kick butt," he said.
"I asked for my calls sheets and I am making calls to constituents. I am getting help but I still want to help."
He explains that going to seek professional help was the "best decision" he has ever made.
"I think alcohol is the worst drug of all. It makes you do things that you would never do or say things that you wouldn't," he told the Toronto Sun.
"I said to myself, 'Am I going to try to cover it up for the rest of your life or deal with it and go to professional help?' I decided to get help."
John Tory, who is running against Mr Ford in the election, said he is relieved that Mr Ford is seeking help but said "for the good of the city" he should resign.
Join our new commenting forum
Join thought-provoking conversations, follow other Independent readers and see their replies