Robert Mugabe eats a zoo for 'obscene' 91st birthday party
Elephants were slaughtered to celebrate the Zimbabwean president's birthday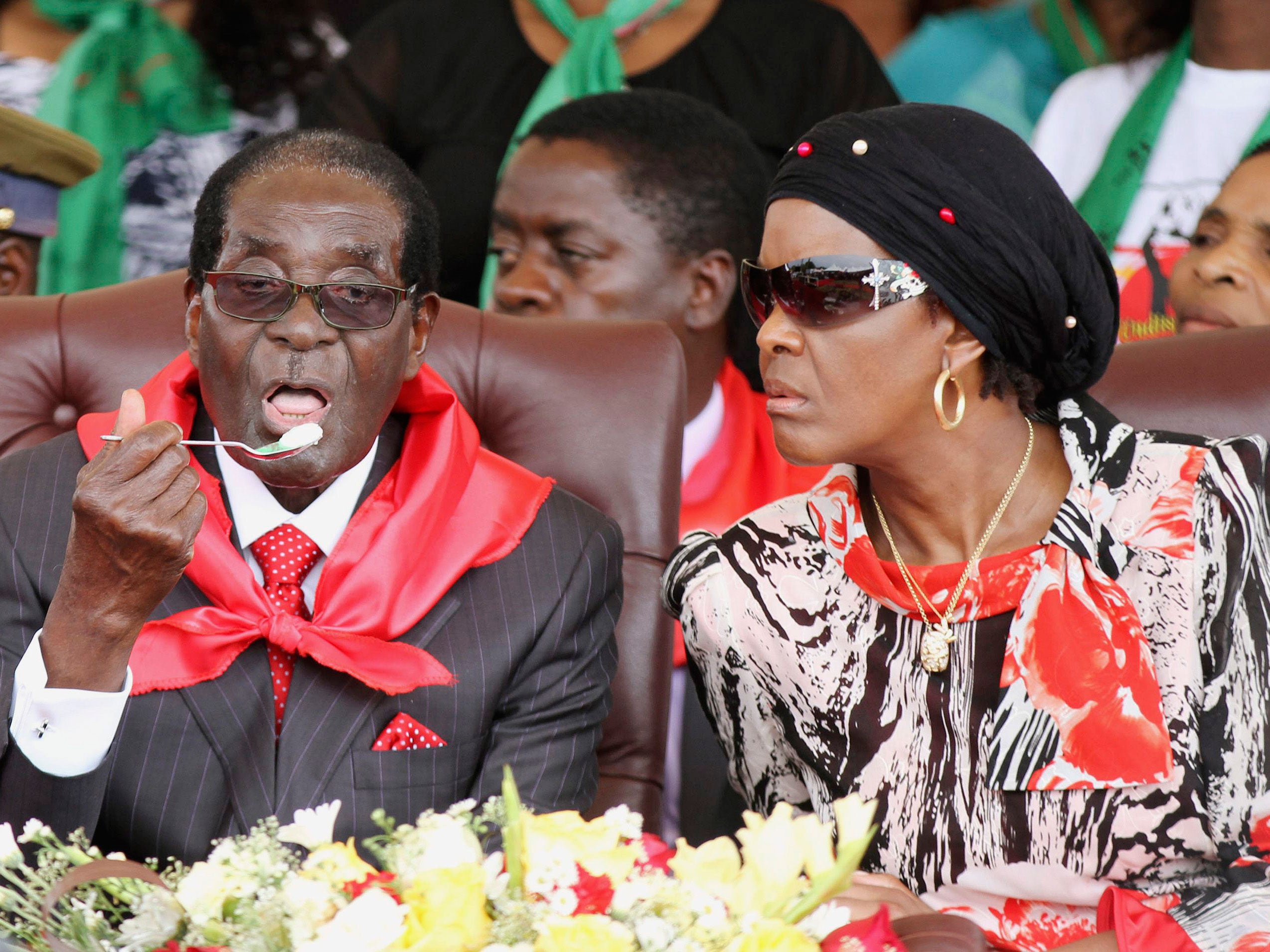 Robert Mugabe isn't known for his subdued taste, and his million-dollar birthday was just as extravagant as people have come to expect.
The ZANU-PF leader saw in his 92nd year with the slaughter of wild animals, including an elephant, which were cooked and served to his guests.
His party took place at an exclusive lodge, spa and golf course in Victoria Falls, and it was estimated to have cost $1million (£648,000). During the celebrations, Mugabe released 91 balloons into the sky with the help of his wife, Grace.
An estimated 20,000 people attended the party at Elephant Hills resort, which was put on to celebrate the birthday of the leader who has been accused of abusing human rights and democracy.
His guests were fed a young elephant, and two buffaloes, two sables and five impalas were also donated to the president by a local landowner. He also threw in a lion and a crocodile to be stuffed as an extra gift for Mugabe. On top of this, 40 cows were offered to the president by two members of his government. A second elephant is going to be shot and given to the Victoria Falls community.
Held a week after his birthday, the celebrations were described as "totally unethical" by wildlife conservationists, and "obscene" by members of the opposition.
"All the money that has been collected to bankroll this obscene jamboree should be immediately channelled towards rehabilitating the collapsed public hospitals, clinics and rural schools in Matebeleland North province," said MDC spokesman Obert Gutu.
Robert Mugabe: Zimbabwean independence leader in pictures
Show all 29
On top of the animals, seven cakes were also on offer at the party. One of them was in the shape of the African continent, and most of them were the size of a single mattress.
Guests were also treated to a 90-minute speech, in which Mugabe decried American sanctions against Zimbabwe.
The USA "can't have it both ways," he said. "If they want to be friends then they must be friends with us in total and we allow them to have some safaris. But they can't say 'allow our people to visit, allow our people to have safaris, to kill our lions and take safari trophies to America'."
Sounds like there aren't many animals left in Zimbabwe anyway.
Join our commenting forum
Join thought-provoking conversations, follow other Independent readers and see their replies