The Independent's journalism is supported by our readers. When you purchase through links on our site, we may earn commission.
Robin Thicke admits album named after his wife was 'embarrassing'
His thinks the best thing would have been never to release it, actually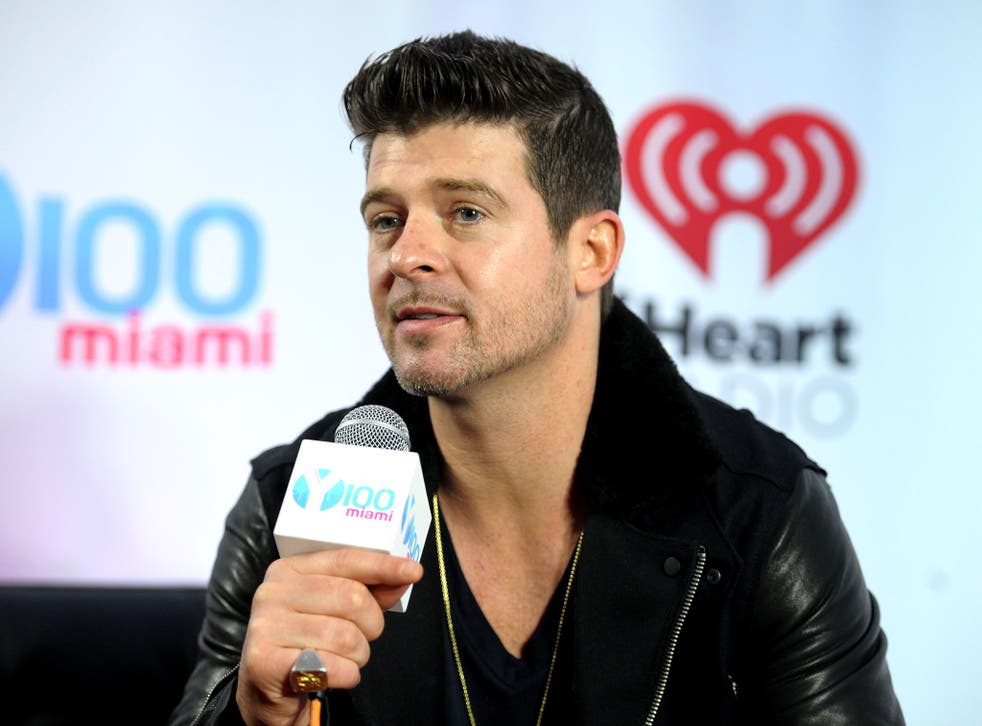 Robin Thicke has finally admitted to something that we've been thinking all along. No, not that Blurred Lines was a sexist mess, but that his 2014 album "Paula", made in an attempt to win his wife Paula Patton back, was a really, really bad idea.
Thicke gave a surprisingly-grown up interview to the New York Times, discussing the on-going "Blurred Lines" lawsuit, the persistently awful message behind 2013's big hit and how his worst mistake with making an album about his estranged wife was releasing that album into the world in the first place.
"My songwriting has always been autobiographical," he admits, which raises alarms when you remember how weird and pervy most of Blurred Lines lyrical content is.
"The "Paula" album was no different. I was struggling through my toughest time, and I decided to share it. And I remember my team didn't want me to put it out, but they stuck by me,"
Asked if he would have done anything differently, he surmises:
"I wouldn't have promoted or sold it."
Not because he thought it was terrible and a bit creepy singing about a woman that is trying to legally separate from him, though.
"I would have given it away. That would have kept the purity of the message intact."
Right.
Thicke also admits that the people who thought "Blurred Lines" had a really weird message might have a point, although it wasn't his plan when he wrote it with Pharrell.
"Pharrell and I have never and would never write a song with any negative connotation like that. I think the song on its own – I don't think that would have existed. Once the video came out, that changed the conversation."
He also tells the NYT that after his infamously awful performance at the BET performance with Miley Cyrus, his best friend told him he looked like a sucker.
"What I thought was romantic was just embarrassing," he says.
You got that right mate.
Register for free to continue reading
Registration is a free and easy way to support our truly independent journalism
By registering, you will also enjoy limited access to Premium articles, exclusive newsletters, commenting, and virtual events with our leading journalists
Already have an account? sign in
Register for free to continue reading
Registration is a free and easy way to support our truly independent journalism
By registering, you will also enjoy limited access to Premium articles, exclusive newsletters, commenting, and virtual events with our leading journalists
Already have an account? sign in
Join our new commenting forum
Join thought-provoking conversations, follow other Independent readers and see their replies