The Independent's journalism is supported by our readers. When you purchase through links on our site, we may earn commission.
Robyn Lawley celebrates stretch marks after rubbishing claims she considered an abortion to avoid them
'They are some bad ass tiger stripes. And I earned them'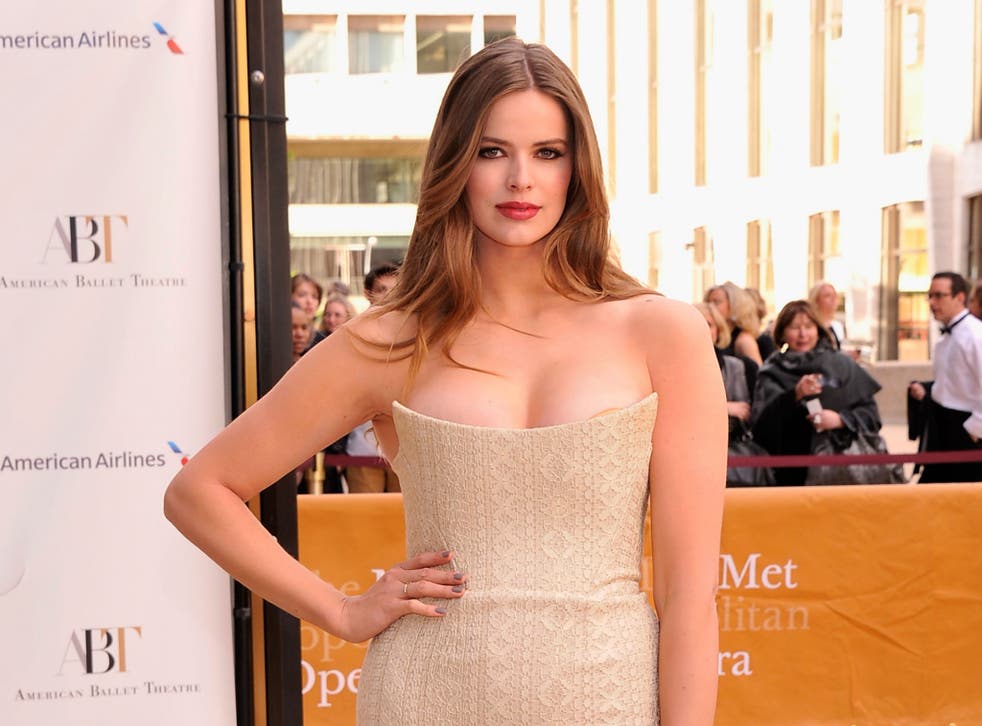 A Sports Illustrated model has posted a picture showing off her "bad ass" stretch marks in response to an article claiming she considered an abortion because she didn't want to disfigure her body.
Robyn Lawley, one of Australia's most well-known plus-size models and designers, was the centre of a spurious report after an interview with Cosmopolitan about her pregnancy was misreported.
In the interview, Lawley described the factors she had to take into account after discovering she was expecting, such as her career, when deciding whether to continue with the pregnancy.
After serious consideration and consultation with other women, she eventually decided against having an abortion and spoke with Cosmopolitan when she was seven months pregnant.
In the same interview, and in answer to an unrelated question, she discussed the physical changes her breasts and stomach had undergone as her pregnancy progressed. She also voiced concerns about the stretch marks she might get, telling the magazine: "Don't get me wrong, I'm covered in stretch marks already, but they're white now because they happened when I grew as a teenager. Post-baby, I want to be able to get back to work pretty quickly, and my worry is that if I do get them, they'll take time to fade to white from red. As a lingerie model, that's not ideal."
She says her comments were later used to produce an article suggesting she had considered a termination because of her fear of stretch marks under the headline: "Robyn considers abortion to avoid stretch marks."
Lawley says she received more than 500 abusive comments until the article was eventually pulled.
She addressed the furore on Facebook by sharing a picture of her stretchmarks with an open letter. "I was shocked not only because that is not what I said, not to mention I already had a tonne of stretch marks like 90 per cent of the world, but to read that entire article and be already heavily pregnant, that's their angle?
"As for my stretch marks I knew they were coming and as they're fading into white ( like all my others) I thought I might capture them. Because they are some bad ass tiger stripes. And I earned them.
"We put an unbelievable amount of ridiculous time-consuming pressure on women to care so much about their flaws they forget how truly beautiful they (you) are today.
"F**k them, who cares, be you, be loud, be proud. And put your efforts into skills that rely more on your physical self.
"And to anyone who feels bad about your body especially after a baby, you are a warrior, you created a life inside of you, that's no easy feat."
Join our new commenting forum
Join thought-provoking conversations, follow other Independent readers and see their replies