Roosh V: Protesters call for 'pro-rape pick-up artist' to be banned from UK
Daryush Valizadeh is a 'neomasculinist' who writes about methods for luring women from different countries into sex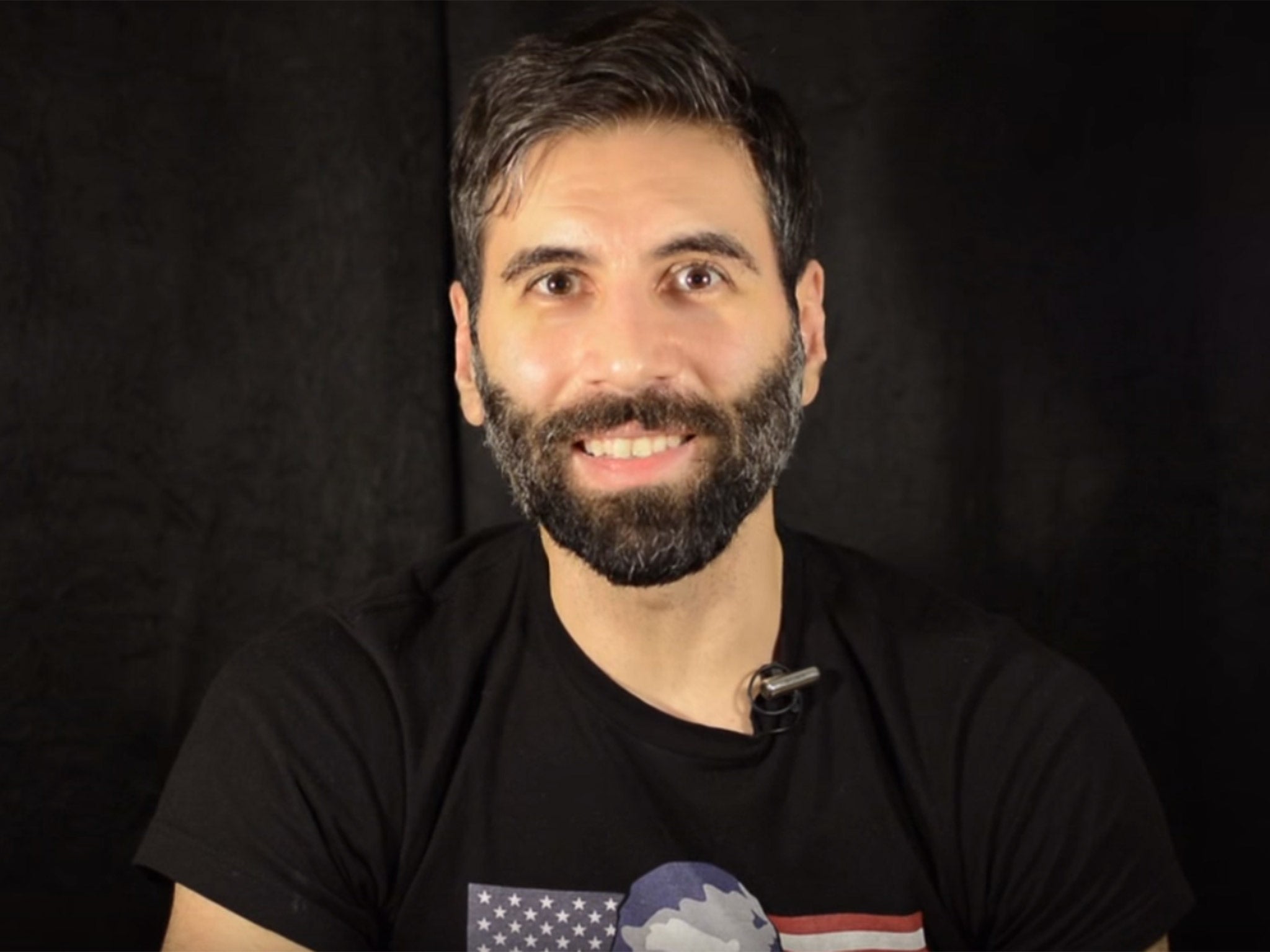 Protesters are calling for a "pick-up artist" known as Roosh V, who called for rape to become legalised in certain circumstances, to be banned from Britain after he announced a series of "meet-up" events for his followers across the UK.
Daryush Valizadeh - known as Roosh V - is a "neomasculinist" who posts blogs on his "anti-feminist" website detailing his methods for luring women in different countries into sex.
He was widely condemned after publishing a blog in which he said that a solution for rape charges against men would be to "make rape legal if done on private property."
The 36 year-old from Maryland argued that a women who consented to go into a man's house, had consented to sex.
Valizadeh has announced plans to stage a series of international "meet-up" events this Saturday, where "heterosexual men only" are invited to discuss his views.
Locations for the proposed UK events include London, Glasgow, Cardiff, Newcastle and Manchester. Valizadeh, who is also staging events in Australia, New Zealand, Iceland and Canada, is not expected to attend any of the UK meetings in person.
Followers will be sent details of the venues through a private messaging system after Valizadeh tweeted: "It's time to go underground in the cities that threaten the safety of my supporters." Attendees must repeat a "code phrase" when arriving.
A petition calling on the Scottish Government to stop Roosh V's meetings in Edinburgh and Glasgow taking place, has amassed more than 40,000 signatures.
The petition argues that the events, staged by a "militant pro-rape pick-up artist…make our cities unsafe for at least half the population. Promoting rape is hate speech, and should be treated as such." A petition has also being launched urging Theresa May, Home Secretary, to ban Valizadeh from visiting the UK.
Valizadeh, who recently featured in a BBC documentary with Reggie Yates where he discussed his tactics for exploiting women, has suggested that protestors against the UK events will be rebuffed with force.
He wrote: "Up to now, the enemy has been able to exert their power by isolating us and attacking with shrieking mobs, but we'll be able to neutralise that tactic by amassing in high numbers come February 6. I will exact furious retribution upon anyone who challenges you in public on that date."
Valizadeh's Welsh male followers were told to meet next to the "female statue in front of the Hilton Cardiff on Friary Road" on Saturday at 8pm. They will be required to give a secret signal - inquiring where the closest pet shop is - before they are then directed to the meeting venue.
The author of "30 Bangs" and 14 pick-up books for different countries, Valizadeh wrote on his blog advocating the legalisation of rape: "Less women will be raped because they won't voluntarily drug themselves with booze and follow a strange man into a bedroom, and less men will be unfairly jailed for what was anything but a maniacal alley rape."
Detective Chief Inspector Richard Jones, head of the South Wales Police's public protection unit in Cardiff, said the force was "aware of concerns" voiced about the meeting. "South Wales Police takes all reports of sexual violence extremely seriously," he added.
Valizadeh claims to have booked a ticket to Australia where gatherings are planned this weekend for Perth, Melbourne, Brisbane and Sydney. Peter Dutton, minister for immigration and border protection, has asked his department to monitor Valizadeh's plans to visit.
Valizadeh is the founder of the Return of Kings blog, which he calls a "safe space on the internet for men to discuss issues that matter to them" and which has provoked outrage with articles such as 5 Reasons To Date A Girl With An Eating Disorder.
The Home Office and the Metropolitan Police declined to comment on the planned UK "meet-ups".
Join our commenting forum
Join thought-provoking conversations, follow other Independent readers and see their replies