Rose McGowan denies being transphobic for claiming Caitlyn Jenner doesn't understand being a woman
The actress was criticised for telling Jenner: 'We are more than the stereotypes foisted upon us by people like you'
Heather Saul
Wednesday 18 November 2015 16:47 Comments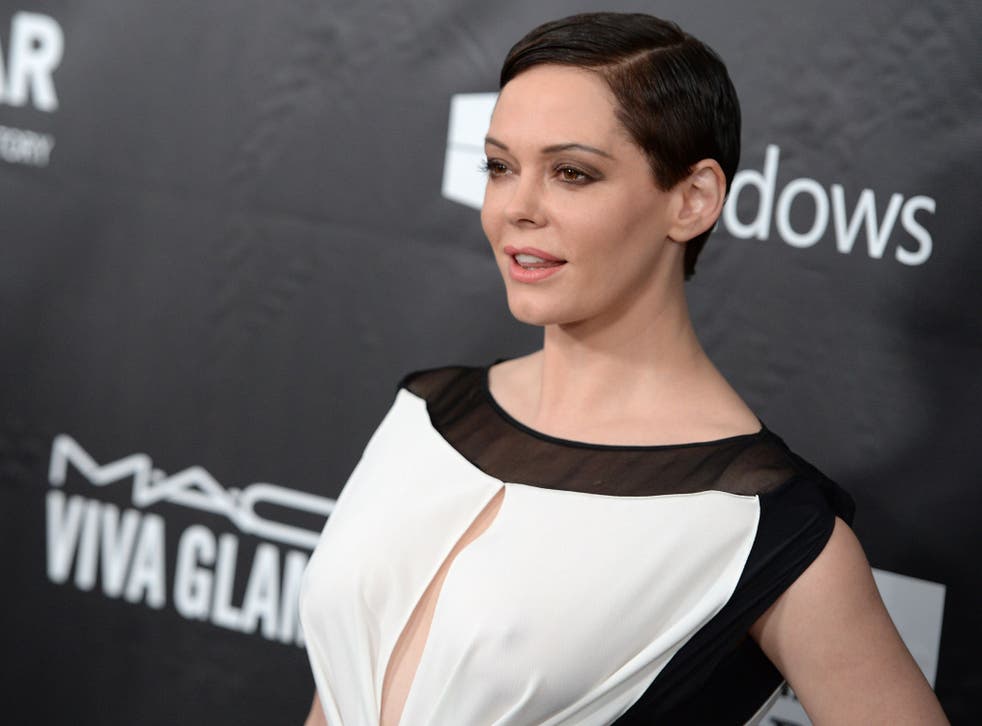 Rose McGowan has denied accusations of transphobia after telling Caitlyn Jenner she has no understanding of what it means to be a woman.
Jenner, who transitioned earlier this year, was named Transgender Champion at Glamour's Woman of the Year awards on 10 November.
However, the decision to honour her proved divisive, and the widower of a police officer who died in the 9/11 terrorist attacks returned her posthumous 'Woman Of The Year' award in protest.
In comments after accepting the award, Jenner provoked anger by saying the hardest part of being a woman was "deciding what to wear".
McGowan responded by accusing the former Olympic athlete of having no perception of what it truly means to be a woman.
The US actress campaigns for women's issues and famously called Hollywood sexism earlier this year by sharing a screen-shot of an objectionable casting call.
In a now deleted post on Facebook, she wrote: "Caitlyn Jenner you do not understand what being a woman is about at all. You want to be a woman and stand with us - well learn us. We are more than deciding what to wear. We are more than the stereotypes foisted upon us by people like you," she wrote.
"You're a woman now? Well f**king learn that we have had a VERY different experience than your life of male privilege. Woman of the year? No, not until you wake up and join the fight. Being a woman comes with a lot of baggage. The weight of unequal history. You'd do well to learn it. You'd do well to wake up. Woman of the year? Not by a long f**king shot."
Glamour Woman of the Year Awards 2015

Show all 17
In a second post on Twitter, McGowan insisted she is "thrilled" to fight alongside Jenner, but emphasised there was a "monumental" fight for equality at hand.
"Let me take this moment to point out that I am not, nor will I ever be, transphobic. The idea is laughable," she wrote.
"I know that being a public figure is not easy. Being Caitlyn Jenner is most assuredly not easy, but that doesn't absolve her of her responsibility."
Register for free to continue reading
Registration is a free and easy way to support our truly independent journalism
By registering, you will also enjoy limited access to Premium articles, exclusive newsletters, commenting, and virtual events with our leading journalists
Already have an account? sign in
Join our new commenting forum
Join thought-provoking conversations, follow other Independent readers and see their replies