Rosie O'Donnell's teen daughter met 'creepy s***' on Tinder who had previous convictions of heroin possession and child endangerment
17-year-old Chelsea had been missing for a week but was found 'unharmed' in the attic of Steve Sheerer's home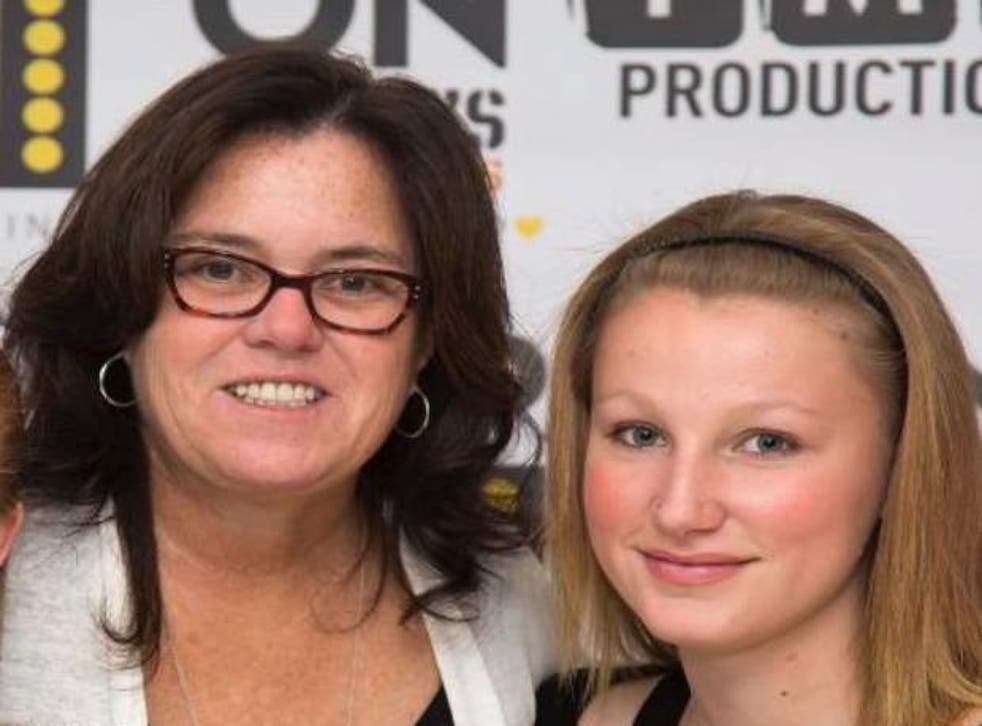 Rosie O'Donnell launched an attack on the 25-year-old man who was housing her missing teenage daughter after learning he had been convicted of possessing heroin and had previously been charged with child endangerment.
Keith Germain of the Barnegat Police Department confirmed to The Hollywood Reporter that 17-year-old Chelsea was found in the attic of of 25-year-old Steve Sheerer's home in New Jersey, but was unharmed and went with them willingly when discovered. Unconfirmed reports suggest the two met on Tinder.
The comedian appears to be concerned about her daughter's safety, tweeting that 'he is a creep' and needs to stay away from her daughter, who is still a minor.
O'Donnell said she had printed out messages and conversations between the two and had given them to the police, adding "I have left him 20 messages - and seen his junk - I know he is a creepy s***".
Reports have circulated that appear to shed light on Sheerer's criminal past. O'Donnell tweteed a link to an article from 2012 claiming he was charged with third-degree possession of heroin with the intent to distribute, third-degree possession of heroin, third-degree endangering the welfare of a child, and possession of drug paraphernalia.
Entertainment Tonight backed-up those claims, saying he served 53 days in jail in 2013 after pleading guilty to 'endangering the welfare of twochildren, ages one and three, and was put on probation for possession of heroin".
The comedian and host of The View launched the appeal to find her daughter, who has mental health problems and had not been taking her medication, urging people to look out for her, sharing photos of her with her therapy dog, Bear.
"Chelsea, like millions of people, lives with mental illness. It has been a difficult road for Chelsea and her family and they just want her back safe." O'Donnell's spokeswoman, Cindi Berger, said in a statement during the appeal.
Register for free to continue reading
Registration is a free and easy way to support our truly independent journalism
By registering, you will also enjoy limited access to Premium articles, exclusive newsletters, commenting, and virtual events with our leading journalists
Already have an account? sign in
Register for free to continue reading
Registration is a free and easy way to support our truly independent journalism
By registering, you will also enjoy limited access to Premium articles, exclusive newsletters, commenting, and virtual events with our leading journalists
Already have an account? sign in
Join our new commenting forum
Join thought-provoking conversations, follow other Independent readers and see their replies