Royal baby girl: Why Charlotte Elizabeth Diana should thank heavens she wasn't born to Henry VIII
Only after a ruling in 2011 was the eldest child of the monarch ruled to take precedence in the succession regardless of their sex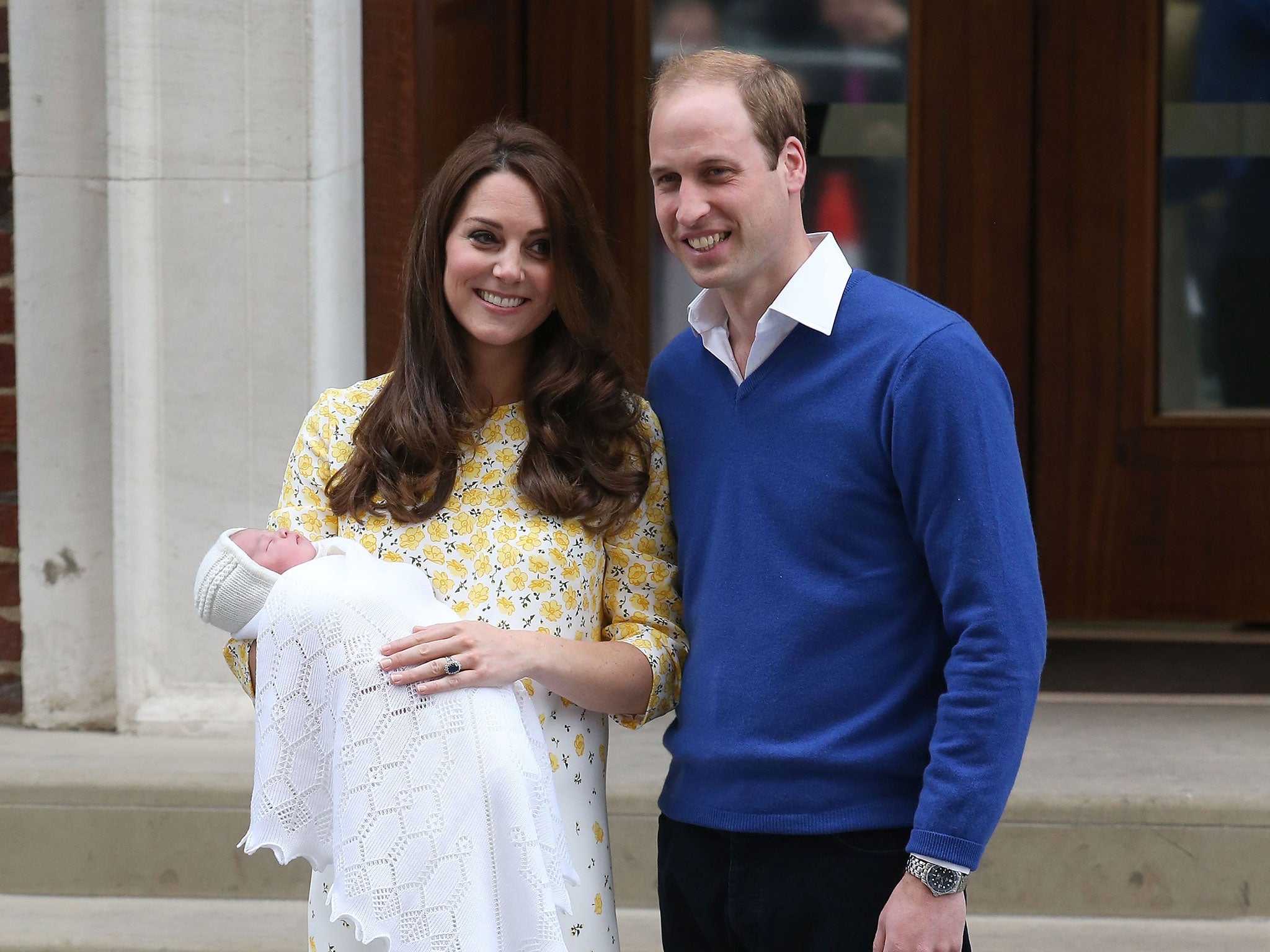 A new member of the British royal family has been born, in the form of a daughter to the Duke and Duchess of Cambridge.
The royals have received warm congratulations from the prime minister, deputy prime minister and the leaders of the opposition parties.
But the birth of an English princess has not always been a cause for celebration. In February 1516 the Venetian ambassador congratulated Henry VIII upon his daughter's birth, remarking that "the state would have been yet more pleased had the child been a son." Henry replied that "if it was a daughter this time, by the grace of God the sons will follow."
Cast out
In centuries past, an English princess was a valuable prize on the royal marriage market. Royal women were expected to secure marriages with foreign princes in order to create diplomatic links with other kingdoms. These marriages helped cement the power of the monarchy on the European stage.
The second royal baby in pictures
Show all 19
Royal women might also marry into the English nobility, creating blood ties between the monarch and his most powerful courtiers. But these unions were also subject to the changing political fortunes of the time.
Some unions were doomed never to take place. Princess Joan was only 14 when she died of plague in 1348 en route to her wedding in Castile.
Still, other princesses were destined for a happier fate.
Princess Mary was married to the ageing Louis XII in 1514. He died just a few months later, apparently worn out by his exertions in the bedchamber. The widowed Mary defied her king and secretly married the Duke of Suffolk when he arrived in France to accompany her home. It was a rare example of a royal princess who was able to marry for love.
Still other princesses never married and were dedicated to a religious life. Princess Bridget was sent to Dartford Priory in Kent to become a nun in around 1487.

Despite their royal blood, the daughters of a king were not, in the past, expected to sit upon the throne in their own right.
It was believed that women by their nature were unfit to exercise power; God, it was argued, had created women to be under obedience to men. Henry VIII firmly believed the wisdom of his age, and famously married six times in his quest to secure a male heir.
His daughters Mary and Elizabeth eventually ascended to their father's throne and became the first ruling queens of England. Both came to the throne with popular support, but they also faced uphill battles to establish themselves as female rulers.
The institution of monarchy in England was gendered male, from the language of royal business to the coronation ritual itself, which involved 15 knights of the bath plunging naked into a tub and receiving a kiss on the shoulder from the king. Mary I was forced to reassure her subjects that her sovereignty would not be threatened when she married Prince Philip of Spain – whereas Elizabeth I famously refused to take a husband throughout her long reign.
Equal footing
Since the 16th century, England has been ruled by a number of queens. Two of them, Elizabeth I and Victoria, have given their names to golden ages.
Despite all this progress, princesses have only recently assumed an equal footing with their brothers in one important aspect of royal life: it was not until a landmark ruling in 2011 that the eldest child of the monarch was ruled to take precedence in the succession regardless of their sex.
The Duke and Duchess of Cambridge's as-yet-unnamed daughter becomes fourth in line to the throne, bumping her uncle, Prince Harry, down into fifth place.
The birth of Prince George in 2013 means that England will see at least three future generations of kings. But even if this baby never makes it to the throne, the birth of an English princess is at least a cause for celebration these days.
This article was originally published on The Conversation. Read the original article here.
Join our commenting forum
Join thought-provoking conversations, follow other Independent readers and see their replies