Royal baby name: Charlotte and Alice still favourites for Duchess of Cambridge's daughter
The royal couple did not name Prince George until two days after he was born
Lizzie Dearden
Saturday 02 May 2015 12:22 Comments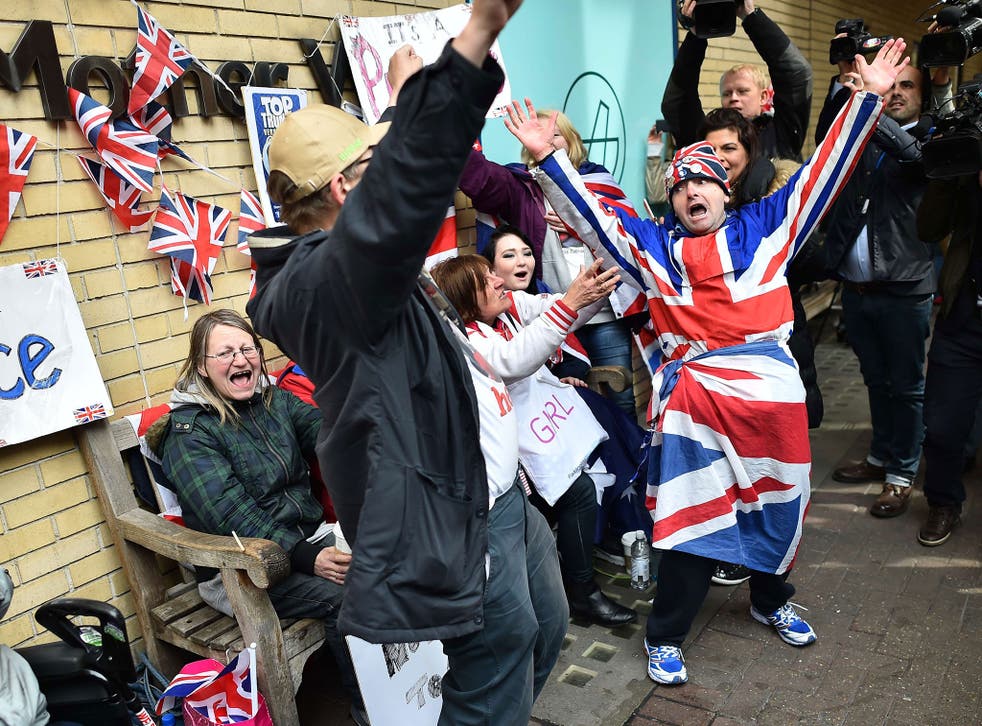 The Duke and Duchess of Cambridge have announced the birth of their first daughter but speculation about the baby's name continues.
When bets closed, Charlotte with odds of 5/2 and Alice, on 5/4, were still the bookmakers' favourites.
Alice was the name of one of Queen Victoria's daughters and the Duke of Edinburgh's mother, while Charlotte as the feminine form of Charles could be chosen as a nod to the baby's grandfather.
While some punters put their money on more outlandish choices including Chardonnay and Olympia, most people were hedging their bets on more traditional names including Elizabeth and Victoria.
Diana is widely expected to feature as part of the princess' name in remembrance of William's late mother, with other suggestions including Alexandra or Mary, which are the Queen's two middle names after her grandmother, Queen Mary, and great-grandmother, Queen Alexandra.
Popular girl's names across the UK as a whole this year include Sophia, Emily, Lily, Olivia, Amelia, Isla and Isabella.
Prince George was named two days after he was born so his little sister's name may not be revealed until next week. The prince has two middle names, Alexander and Louis.
One anonymous gambler is believed to have won £15,000 after betting that the royal baby would be a girl.
The wait for the royal baby begins...

Show all 10
Ladbrokes said the man, believed to be in his 30s and from Manchester, normally bets on football and horse racing.
He said last week: "I'm not really bothered by the royals, but I'd just had a big win and my missus reckons it's a girl, so that's a good enough reason for me."
Charles Kidd, editor of Debrett's Peerage and Baronetage, predicted: "It will be fairly likely it will be a family name that perhaps has been used before in the Royal Family, not so likely in Kate's family.
"I don't think it will be anything that will raise eyebrows. I think Charlotte or Alice are pretty good guesses."
Additional reporting by PA
Register for free to continue reading
Registration is a free and easy way to support our truly independent journalism
By registering, you will also enjoy limited access to Premium articles, exclusive newsletters, commenting, and virtual events with our leading journalists
Already have an account? sign in
Join our new commenting forum
Join thought-provoking conversations, follow other Independent readers and see their replies