The Independent's journalism is supported by our readers. When you purchase through links on our site, we may earn commission.
Ruby Rose and Phoebe Dahl end engagement after two years together
The pair confirmed split in separate statements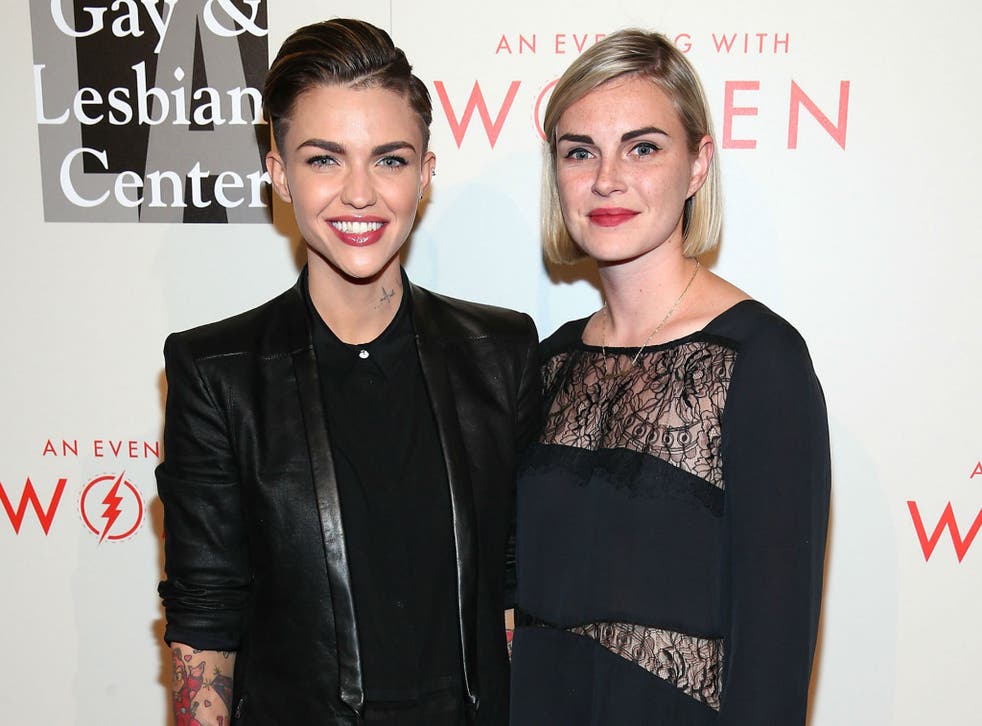 Ruby Rose and Phoebe Dahl have ended their engagement after a two-year relationship.
Dahl, a designer and the granddaughter of the author Roald Dahl, confirmed the pair have parted ways in a statement to US Weekly.
"After two wonderful years together, Ruby and I have decided to part ways," she said.
A photo posted by Phoebe Dahl (@phoebe) on
"While we still love each other and support each other in every way, it is our mutual decision to part ways. Our break is not the result of any media speculation, and we want nothing but the best for each other. Thank you for respecting our privacy in this very difficult time."
Dahl's clothing line Faircloth & Supply works towards empowering women in Nepal. The 27-year-old told HELLO! Fashion Monthly in August she hoped their wedding would be an opportunity to further their charitable work and promote LGBT issues globally.
"I know our lives will change a little bit but we're both very modest and humble so I don't think it'll affect us too much," she said. "If anything, we'll be able to use the spotlight to shed light on greater world issues. I know Ruby will use it to touch on LGBT issues and hopefully I'll be able to promote my causes, which are sex trafficking, girls' education and women's empowerment."
Famous and gender fluid

Show all 12
Rose, most famous for playing Stella in Orange is the New Black, addressed the split in a Facebook post paying tribute to Dahl.
Phoebe remains very dear to my heart. I will forever treasure our time together. I'm a better person because of the time...

Posted by Ruby Rose on Monday, 14 December 2015
Rose has been an advocate for LGBT issues and praised Dahl for helping her identify as gender fluid in an interview with Cosmopolitan magazine in 2014.
"For a long time, I wished I'd been born a boy. I didn't know there were options like gender neutral or gender fluid. I later realised you could be a girl and dress like a guy," she said. "As soon as I met [my fiancée] Phoebe, I knew. She's everything that I would want in somebody. She's talented, she's funny, and she also has this charitable, giving side."
Join our new commenting forum
Join thought-provoking conversations, follow other Independent readers and see their replies