Ruby Rose claims bartender mocked her for being sober after reports she was kicked out of New Orleans restaurant
'When someone makes repeated derogatory jokes about the sobriety I worked so hard to achieve, it's hard not to react emotionally,' Rose says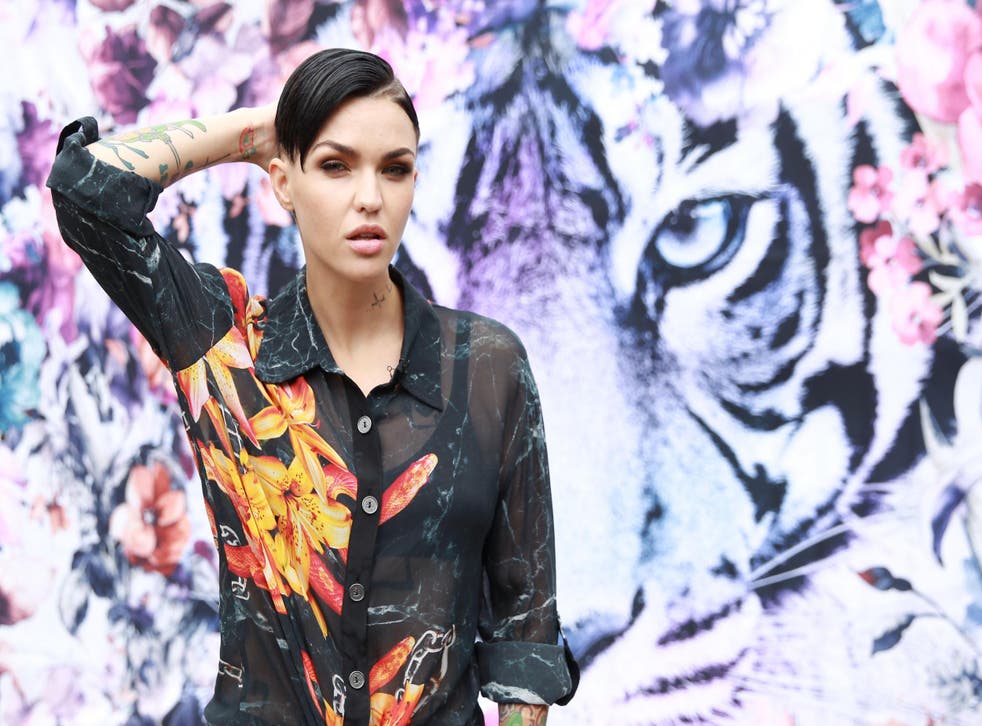 Ruby Rose has responded to claims she was was kicked out of a restaurant in New Orleans for throwing french fries at a waiter - explaining she was mocked for being sober.
Seung Hong, the owner of Rebellion Bar and Urban Kitchen said the Australian-born actress and model was "having like a tantrum" and "cursed out" at the bartender on Friday night and threw food at him.
Writing in a Facebook post, the Orange is the New Black actor confirmed that she did throw food at the bartender but claimed she was provoked by him ridiculing her for being sober.
"We waited 60 minutes for fries and over 90 minutes for food that never actually arrived," Rose wrote. "When I asked about it, the bartender offered us drinks. I explained I'm sober, but thank you."
"He then made some really rude and vulgar comments to the table," she continued. "When someone makes repeated derogatory jokes about the sobriety I worked so hard to achieve, it's hard not to react emotionally. So I threw a singular fry at him."
People news in pictures

Show all 18
"Then he came back as we were getting ready to leave and continued making awful comments, so I continued with the fries," Rose added.
"Every day I learn new lessons about handling cultural and social ignorance. I am deeply regretful to the french fry and I am regretful that I reacted at all. Maybe next time I won't throw fries, then again, maybe next time that bartender won't tell someone who is sober to "go call your f**king sponsor!"
Prior to Rose's response, the owner, Hong, recounted the incident to Nola.com but did not explain why she became angered. "I offered to comp the appetizers, but (Rose) was losing her cool, and then I offered to buy them a round of drinks," he recalled, explaining that Rose declined the drinks.
"One of my bartenders was walking by and could tell they were upset, and (Rose) threw food at him. ... Ruby told my bartender that if she was a bigger man, she would kick my ass, meaning me."
Hong also said he asked her to leave the venue.
Join our new commenting forum
Join thought-provoking conversations, follow other Independent readers and see their replies