Wendi Deng on her relationship with Rupert Murdoch post-divorce: 'Rupert's a very good father - strict like me'
'We never want them to say, 'Well, Mommy said this' or 'Daddy said that''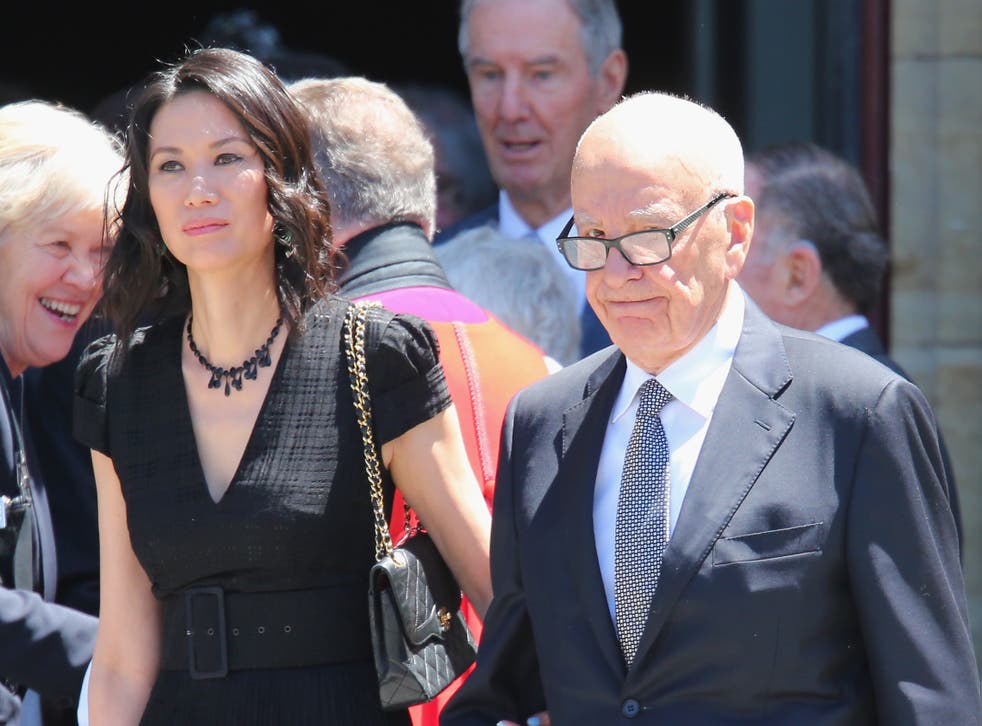 Wendi Deng has addressed her relationship with Rupert Murdoch and their mutual friends since their divorce, describing how she and Murdoch remain united as parents.
The pair were married for 14 years but the 84-year-old billionaire News Corporation chairman and CEO filed for divorce from Deng in June 2013.
Deng, a Chinese-born American businesswoman, said the couple now share childcare duties. "Rupert's a very good father," the 47-year-old told Vogue magazine. "Strict like me."
Murdoch and Hall wedding blessing

Show all 14
"We attend school conferences together. We both make sure they learn Chinese, do well in math. We make decisions together about how they use social media."
"We never want them to say, 'Well, Mommy said this' or 'Daddy said that.'" The pair have two children, Grace who is now 14 and Chloe who is 13.
Deng said that mutual friends did not take sides in the divorce.
She also said she had told her children to be kind to Jerry Hall, Murdoch's fourth wife whom he married in the spring.
"I've met Jerry only briefly once, when she dropped off Grace," she said. "She seems very nice, and my girls like her. I always tell them to treat her kindly. She's their father's wife."
Deng was born in Shandong in China but eventually came to the US to study after being sponsored by an American family for a student visa. There she graduated from Yale and landed herself an internship at Star TV in Hong Kong, part of News Corporation.
She quickly worked her way up, leading Murdoch's Chinese internet investments which totalled between $35 million and $45 million, according to a top News Corp executive. Deng met Murdoch at a company party in Hong Kong in 1997 and the pair married in 1999 on board his yacht "The Morning Glory".
Earlier this year, rumours emerged that Deng was dating Vladimir Putin however Deng has denied rumours she is dating the Russian president.
"I've never met Putin," she said. "But wow, so much press about it. Why did they choose me?"
Register for free to continue reading
Registration is a free and easy way to support our truly independent journalism
By registering, you will also enjoy limited access to Premium articles, exclusive newsletters, commenting, and virtual events with our leading journalists
Already have an account? sign in
Register for free to continue reading
Registration is a free and easy way to support our truly independent journalism
By registering, you will also enjoy limited access to Premium articles, exclusive newsletters, commenting, and virtual events with our leading journalists
Already have an account? sign in
Join our new commenting forum
Join thought-provoking conversations, follow other Independent readers and see their replies