Russell Brand and Dizzee Rascal to feature in new English language and literature A-level
Richard Garner
Wednesday 07 May 2014 12:05 Comments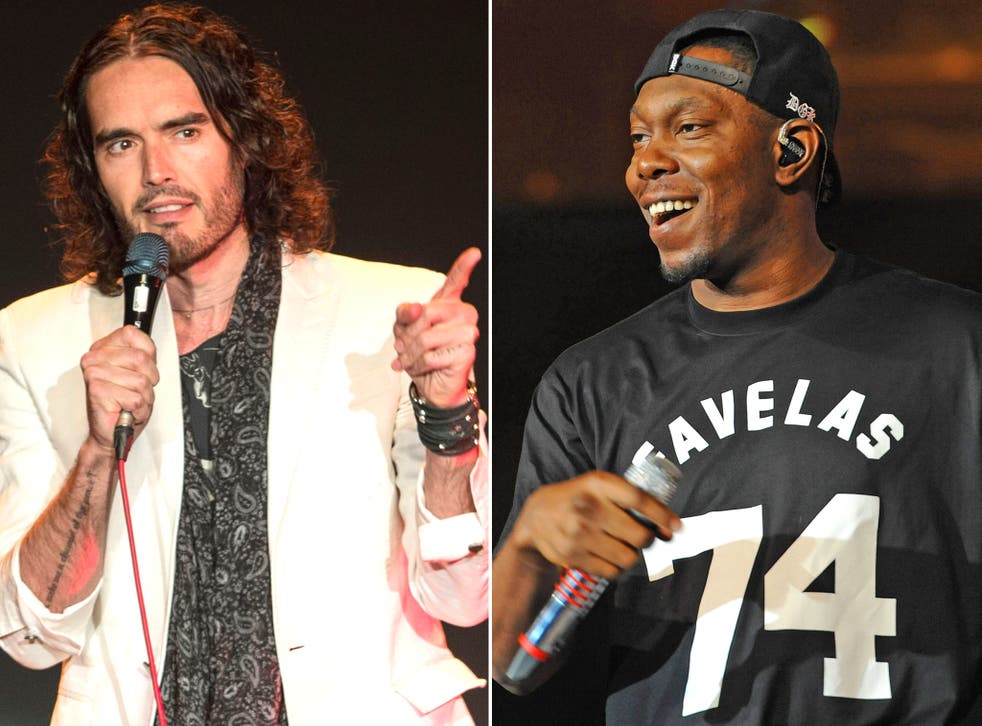 Russell Brand's views on UK drugs policy are to become a set A-level text as part of a radical overhaul of the English Language and literature paper.
The TV comedy performer is one of a number of contemporary names whose works have been added to the set texts to be studied by pupils by the Oxford, Cambridge and Royal Society of Art (OCR) exam board.
Others include the book of the Oscar-winning film, Twelve Years A Slave, a Newsnight interview conducted by Jeremy Paxman with rapper Dizzee Rascal on the night Barack Obama won the US presidency in 2008 and the book I Am A Secret Footballer - written anonymously and lifting the lid on the players of beautiful game featuring tales of, amongst other things, adulterous sex acts in hotel pools and drinking binges in Las Vegas.
The changes are as a result of Michael Gove's A-level reforms. The Education Secretary has said he wants to see more evidence of pupils' thinking skills and creative ability.
OCR, which is introducing the new syllabus in partnership with education charity the English and Media Centre, says the changes will give pupils a better opportunity to analyse a range of texts - whether spoken or written, literary and non-literary.
They will be studied in tandem with more traditional A-level set pieces, such as Shakespeare's plays and the works of Charlotte Bronte.
Russell Brand gave evidence to the House of Commons' select committee on home affairs, where he argued that prohibition had completely failed to curb drug addiction. He is a supporter of a petition which has been signed by more than 100,000 people urging a review of drugs policies.
Dizzee Rascal caused a stir by saying of Obama's victory: "I don't think he could have done it without hip-hop."
Students will be asked to comment on his mode of delivery during the interview and the audience he was aiming at.
OCR and the English Media Centre say of their new syllabus: "It ranges from classics such as the poems of Emily Dickinson and William Blake to memoirs like Twelve Years A Slave and contemporary works including the poetry of Jacob Sam-La Rose, Jez Butterworth's stage play Jerusalem, fiction by Jhumpa Lahiri and Russell Brand's evidence on drugs policy presented to the House of Commons."
Up until now, the English Language and Literature paper has taken second place to English Literature - in the case of OCR it had 16,000 students taking it at A-level compared with 48,000 for English Literature. However, OCR hopes its revamped proposals will turn it into a new "gold standard" qualification.
George Norton, an English teacher at Paston Sixth Form College in Norfolk, said of the new paper: "It will be hard to resist a course that allows me to teach William Blake, the writing of The Secret Footballer and the script of Dizzee Rascal's Newsnight interview."
A spokesman for the Department for Education said any A-level proposal would have to go through a rigorous assessment and that it awaited Ofqual's decision with "interest".
The new exam specification will be submitted to exams regulator Ofqual for accreditation next month.
Register for free to continue reading
Registration is a free and easy way to support our truly independent journalism
By registering, you will also enjoy limited access to Premium articles, exclusive newsletters, commenting, and virtual events with our leading journalists
Already have an account? sign in
Join our new commenting forum
Join thought-provoking conversations, follow other Independent readers and see their replies