Russell Brand cancels his book launch debate due to concerns about the make up of the panel
Campaigner Peter Tatchell said he was alerted to a series of blog postings which suggest that he and a fellow speaker may not share all the same political views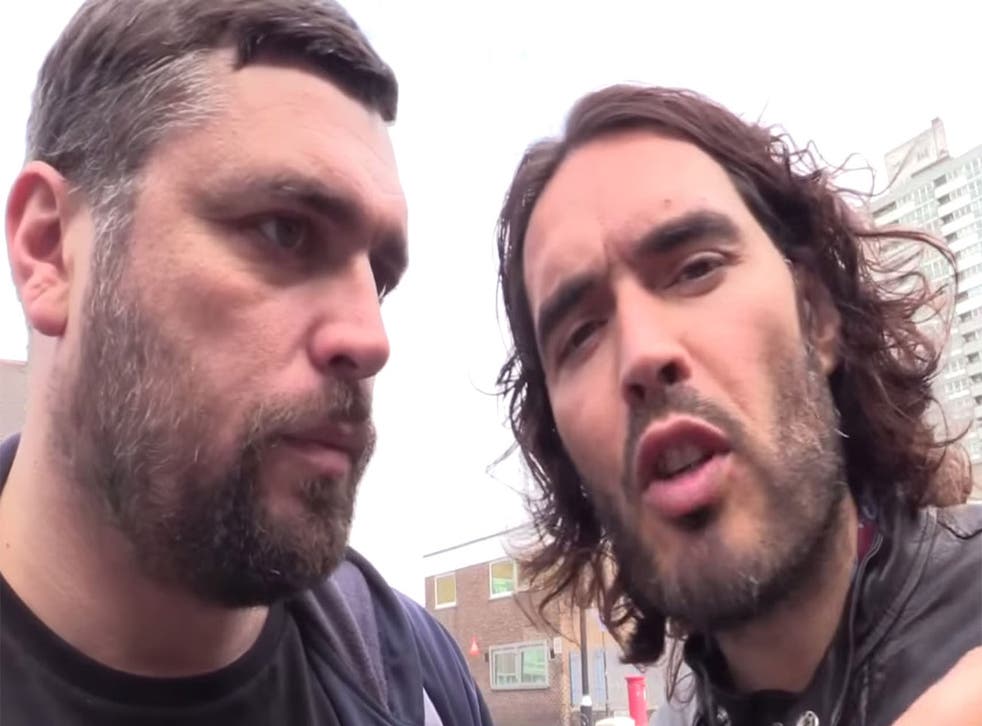 Russell Brand may have become the poster boy for people who love politics but hate politicians.
Tonight, however, he was forced into an old-fashioned political retreat when he cancelled a debate to launch his new book after guests including the leading human rights campaigner Peter Tatchell expressed concerns about the make-up of the panel.
Activist Laurence Easeman, who appeared with Brand on a recent video to highlight the plight of an under-threat community in London's East End, had been due to join the panel at London's Hoxton Docks to discuss the issues raised by Revolution – the comic's treatise on the travails of the modern British body politic.
Mr Tatchell said he flagged up concerns with Brand having been alerted to a series of blog postings by others which, if accurate, would suggest that he and Mr Easeman may not share all the same political views.
"We shouldn't rush to judgement but there is a need for a proper investigation and clarification before I would be willing to share a platform," he said.
Mr Tatchell also praised the work Mr Easeman had done over housing rights. He added: "The case against Laurence should not be based on internet gossip. We have a duty to be fair to him." Another of the booked panelists, Francesca Martinez, the comedian and writer, confirmed that the debate had been cancelled. "Tonight's debate with Laurence Easeman is not going ahead," she tweeted.
The Independent was unable to contact Mr Easeman, a video producer from Liverpool. Brand announced the decision to scrap the debate section of the event in which Mr Easeman would have shared a platform with speakers including John Bird, the founder of Big Issue, in a brief message to his 8.4 million followers on Twitter.
A spokeswoman for Brand's publisher Century, which was organising the event, said: "Unfortunately, due to unforeseen circumstances, the planned panel debate at tonight's launch event to mark the publication of Russell Brand's Revolution has been removed from the programme.
"This was just one element of the evening's activities and the event involving Russell's local community is going ahead as planned."

In his book Brand rips into the modern-day political elite calling for local communities to be given the power over their own affairs.
He has been a vocal supporter of the Occupy movement and has recently leant his celebrity to a campaign by a group of predominantly single mothers protesting against Newham Council's plans to demolish the housing estate where they live.
According to the publisher's synopsis of Revolution he lays out "a vision for a fairer, sexier society that's fun and inclusive."
Last week Brand was videoed being threatened with arrest outside the headquarters of Fox News in New York after he claimed the channel had cancelled a booked appearance.
His rise as a spokesman for the disenchanted generation began when he set out his dismay with mainstream politics in a New Statesman essay.
"I don't vote because to me it seems like a tacit act of compliance; I know, I know my grandparents fought in two world wars (and one World Cup) so that I'd have the right to vote.
"Well, they were conned. As far as I'm concerned there is nothing to vote for," he wrote.
Register for free to continue reading
Registration is a free and easy way to support our truly independent journalism
By registering, you will also enjoy limited access to Premium articles, exclusive newsletters, commenting, and virtual events with our leading journalists
Already have an account? sign in
Register for free to continue reading
Registration is a free and easy way to support our truly independent journalism
By registering, you will also enjoy limited access to Premium articles, exclusive newsletters, commenting, and virtual events with our leading journalists
Already have an account? sign in
Join our new commenting forum
Join thought-provoking conversations, follow other Independent readers and see their replies