The Independent's journalism is supported by our readers. When you purchase through links on our site, we may earn commission.
Russell Brand criticises Boris Johnson and labels him 'Jihadi John machine'
'Once Jihadi John is dead that's the end of Jihadi John but Boris Johnson can create thousands of others,' says British comedian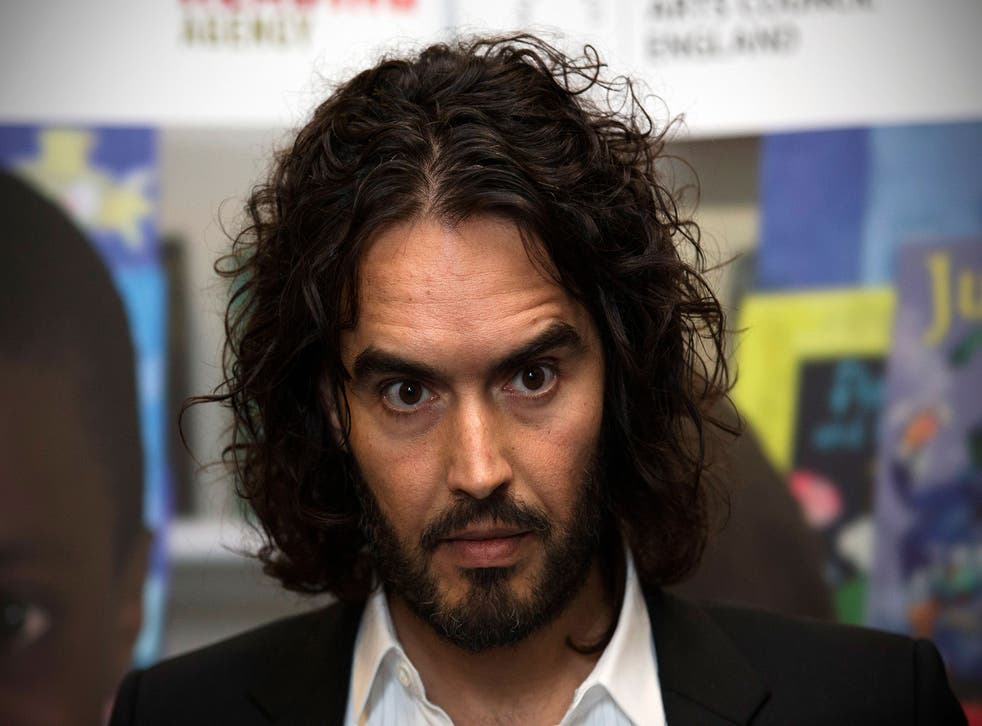 Russell Brand has lambasted Boris Johnson, calling him a "Jihadi John machine" in a public video on Facebook.
The 40-year-old comedian accused the Conservative London mayor of helping to "grow" terrorists like Mohammed Emwazi - the terrorist who was killed by a drone strike last year who is widely known as Jihadi John.
"The mentality of Boris Johnson creates more problems, the allegiances of Boris Johnson create more problems," argued the British stand-up comedian turned activist.
"The activities of organisations that he belongs to, that he supports, create these problems.
"Boris Johnson grows Jihadi Johns - he is a Jihadi John machine.
"Jihadi John is just one. Once Jihadi John is dead that's the end of Jihadi John but Boris Johnson can create thousands of others".
The 45-second video has triggered a mixed response on Facebook, with many criticising the Essex-born star.
"Would love Russell to explain how Boris Johnson grows Jihadi Johns. Is he under the impression Boris devised the Quran and the Hadiths and jihadist ideology?" wrote Richard Finlay.
Niamh Smith wrote, "I thought you were ducking out of politics after the last time you f***** up?"
"Russell, I respect your Green Peace attitude but if you think for one second that a Jihadi Jon wouldn't think twice about cutting your head off with a knife because it would get media attention then think again.
"The difference between Mr Johnson and Jihadi Jon is that Boris wouldn't even contemplate such inhumane acts," wrote Carlos Heath.
In Quotes: Russell Brand's revolution

Show all 8
Others were more positive about Brand's video, praising him for his political input.
"Yes Russell is slightly insane but his political views are something we all need to hear, instead we have the men in suits who determine our fait and lead us into war. It's dangerous to think these bunch of idiots have so much power over the country," said Pamela Hackney.
"Keep being a fly in the ointment of the 1% elite- the mass murderers of the planet!!!!! People, I think it is not enough to just make Russell a mouthpiece & applaud him. Become a fly in the ointment yourself, in whatever way, shape or form you can!!!" wrote Paul Lawrence Russell.
Brand posted his video amid fervent speculation about whether or not Mr Johnson would support the campaign to leave the EU. He later announced he was supporting Brexit.
Back in August last year, Brand announced he was quitting social media and his current affairs YouTube programme The Trews because he was sick of himself "becoming the story".
Join our new commenting forum
Join thought-provoking conversations, follow other Independent readers and see their replies