Russell Brand labels David Cameron 'marginally less racist' than 'the racist geezer' Nigel Farage
The comedian was talking about the lack of representation in the UK politics during a debate on the Today Show when he made the comment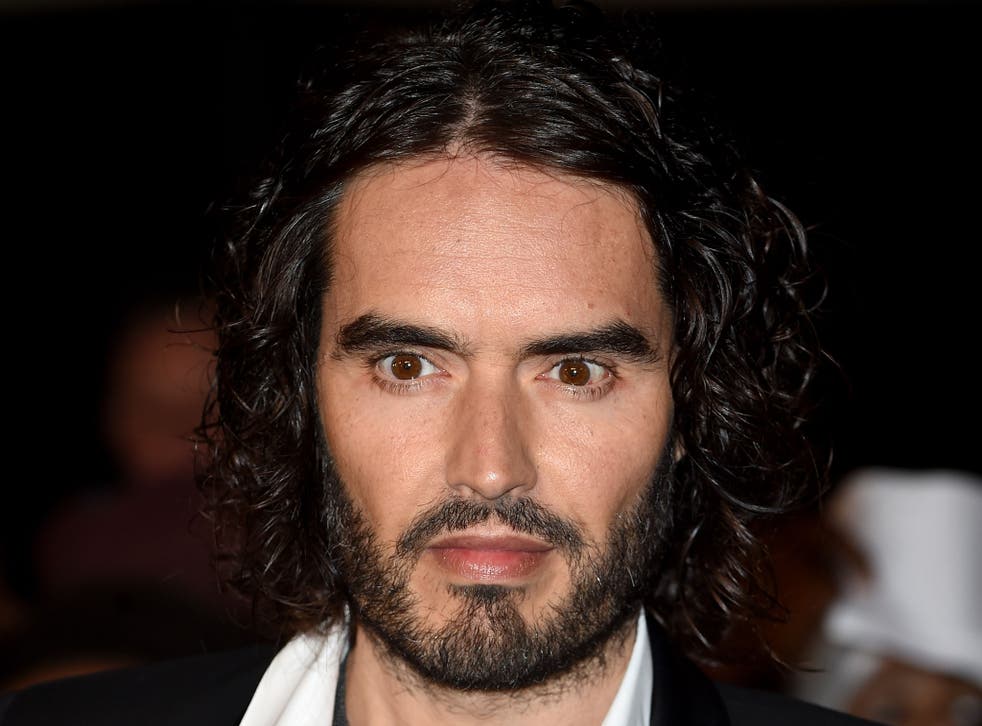 Russell Brand described David Cameron as the "marginally less racist" option for voters in the next election, if they were to choose between the current Prime Minister and "the racist geezer" Nigel Farage.
The comedian was discussing his idea of "actual democracy" in conversation with Tom Sutcliffe, Susan Neiman, Juliet Barker and David Babbs on the Today Show this morning.
Describing the current UK democratic system as a "bureaucracy" and an "administrative idea" that "doesn't engage people emotionally", he branded his revolutionary democracy - under which people would be engaged in running their own communities and have proportionate representation in parliament - as "beautiful".
Sutcliffe made a challenge in reference to a section in his new book Revolution, in which he discusses the work of suffragette Emily Davidson. He infers that if the feminist activist were around today, she would be urging women to riot instead of vote.
"Now I don't think that's true," Sutcliffe said. "I think a lot of people that react to you, they see you juggling with a Ming vase, essentially. They say, actually, democracy is not as sturdy as you think it is. It's not as unbreakable. It's really fragile. And so someone of your position you can speak directly to young people should be using it to bolster this."
Russell Brand's Most Controversial Quips

Show all 19
"I feel it would be irresponsible of me to listen to the deafening cacophony of 'Sit down, shut up, it's as good as it's gonna get,'" Brand replied.
"When people are talking about democracy like that, when they are coating me off for saying 'Don't vote', you always forget, these hostile chroniclers of our time, they always forget that what I actually said is…
"The reason I've not voted is because, like a lot of people in the country, 64 per cent in the last election we held, I don't see who I'm supposed to vote for.
"Ed Miliband? Clegg? The racist geezer? Cameron, the marginally less racist? They all come from the same schools, they all come from the same background. Now what I want is if these people are our leaders, if parliamentary democracy is going to be something that engages us, ordinary people, then it has to represent us. It has to represent us."
His comments came as Boris Johnson responded to reports that Brand hadn't ruled out running for London Mayor in 2016.
"Russell Brand may be about as convincing as a political theorist as a toaster made by Russell Hobbs, but he is at least engaging his left-wing audience with something they can recognise as passion," he wrote in his column for The Telegraph.
The speculation over the comedian's possible foray into the world of politics comes after he admitted he could be set to give up acting in order to focus on his revolutionary ideas.
It also followed an explosive appearance on Newsnight on Thursday, during which Brand said he was "open-minded" to suggestions that the US government orchestrated the 9/11 attacks.
Register for free to continue reading
Registration is a free and easy way to support our truly independent journalism
By registering, you will also enjoy limited access to Premium articles, exclusive newsletters, commenting, and virtual events with our leading journalists
Already have an account? sign in
Register for free to continue reading
Registration is a free and easy way to support our truly independent journalism
By registering, you will also enjoy limited access to Premium articles, exclusive newsletters, commenting, and virtual events with our leading journalists
Already have an account? sign in
Join our new commenting forum
Join thought-provoking conversations, follow other Independent readers and see their replies