Russell Brand argues Nick Clegg could join Isis because he's alienated, lost his ideology and has 'made more corrupt political alliances'
The comedian argues that anyone could become 'Jihadi John'
Jenn Selby
Wednesday 04 March 2015 14:27 Comments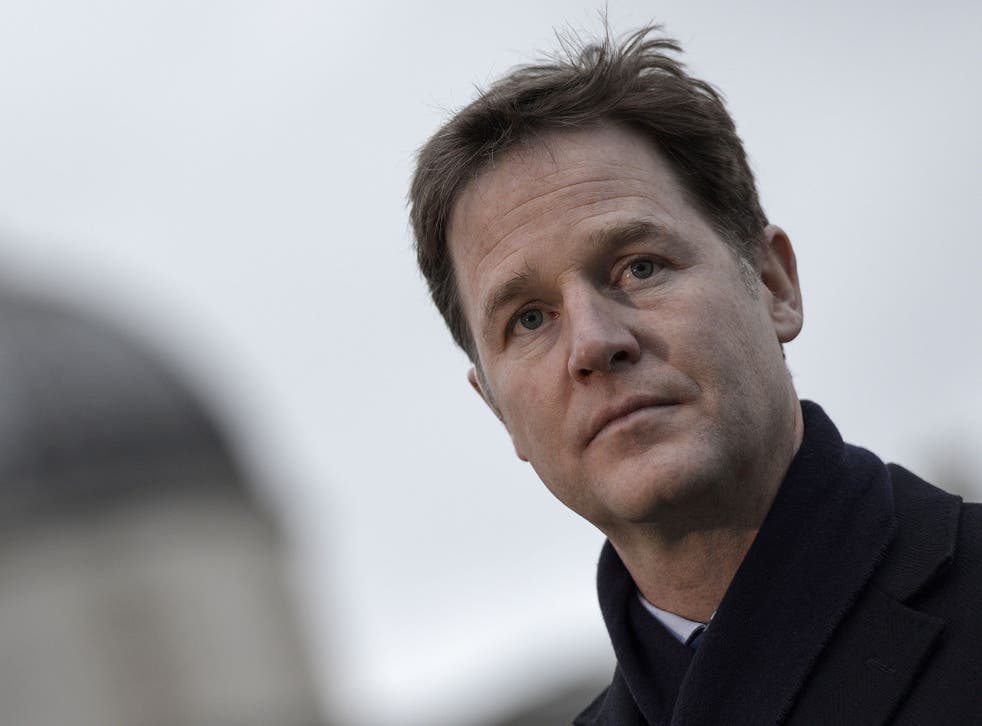 Russell Brand's latest episode of The Trews sees him argue that anyone could technically have been radicalised in the same way Mohammed 'Jihadi John' Emwazi was.
Why? Because the society we live in is "corrupt", it "doesn't work", and young people in the UK turn to "mad jihadism" because they are disillusioned and disenfranchised.
"The kernel of truth in the sprawling, bewildering, bramble of ISIS madness is society isn't working," he says.
"That's the thing that resonates in the core of young people, that's the thing that pulls them into mad jihadism."
Young people and Nick Clegg, it seems, who the comedian jokes fits the radicalisation mould almost perfectly.
Taking on the voice of the Deputy Prime Minister as he stands next to David Cameron in an address about combating threat of Isis in the UK, Brand quips: "What have I done? He's such an a**hole. I'm alienated, I've lost my ideology, I can't stand myself, why did I ever renege on tuition fees. Perhaps I should join Isis?"
"Well, Nick, you've made more corrupt political alliances," Brand adds as himself.
But he does so by making the point that it isn't holding Islamic beliefs that necessarily persuades people to turn to extremism. Even he, he reasons, could have become a masked militant under the current social climate in Britain.
"The developing news narrative in most of its permutations doesn't address the core problems," he continues.
"If Muslims have been here in significant numbers since the Fifties, why is this only happening now?"
"The beheadings can't be incorporated into the main narrative of apathy, alienation, isolation" he continues.
"It's merely an extreme example of something that is commonly understood. That our cultural story at the moment makes no sense."
Emwazi, 26, was named last week as the masked British Isis militant made notorious by the group's gory propaganda videos showing the beheading of hostages.
His father, Jassem Emwazi, has since claimed there is "no proof", "especially through video clips and footage", that 'Jihadi John' is his son.
Register for free to continue reading
Registration is a free and easy way to support our truly independent journalism
By registering, you will also enjoy limited access to Premium articles, exclusive newsletters, commenting, and virtual events with our leading journalists
Already have an account? sign in
Join our new commenting forum
Join thought-provoking conversations, follow other Independent readers and see their replies