Russell Brand says he 'f**ked up the election' by inviting Ed Miliband to his house
Brand delivered some post-match analysis of the General Election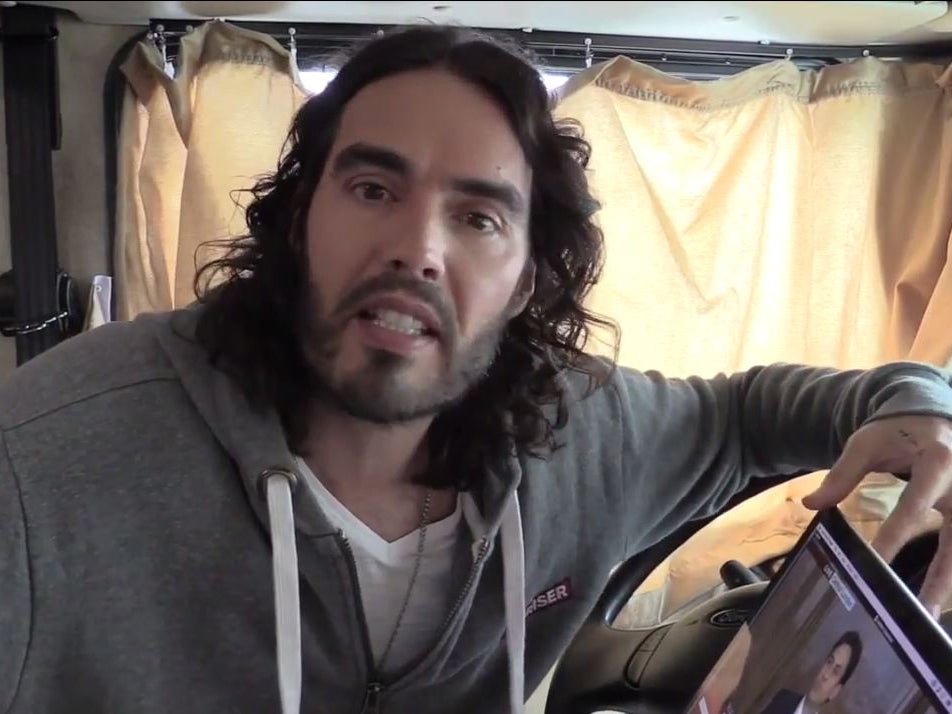 Russell Brand has blamed himself for "f**king up the election" after Ed Miliband lost despite Brand's endorsement.
In a video in which the campaigning comedian dissected Miliband, Nick Clegg and Nigel Farage's resignation speeches, he inserted himself into the narrative of Labour's defeat.
He joked: "Thank you, Russell Brand, for f**king up the election by getting me to come round your house."
The comic told his viewers "you gotta vote Labour" after interviewing Miliband in the run-up to the election.
Brand also argued that if Miliband had taken the issue of inequality on "head-first perhaps you'd have been bloody electable."
Brand said that he thought Miliband looked relieved and added that Labour's defeat was "not fair".
He took the opportunity to question the integrity of politicians and the artifice required to be seen as electable by the public. Discussing the Labour party's campaigning promises, Brand said he didn't think they'd stick to them.
"When they were saying stuff like: 'We would never do a deal with the SNP', you know that they would do a deal with the SNP but they're not allowed to say that they'd do a deal with the SNP. The whole thing becomes about artifice and nonsense," Brand argued.
General election 2015: The worst gaffes and controversies
Show all 36
Brand dismissed Tony Blair's suggestion that Labour needed to go back to "New Labour" ethos, saying: "It seems that all that matters is winning. It's the World Cup of politics."
He termed former Liberal Democrat leader Clegg as: "some nice deputy headmaster or some friend's dad that's actually quite a nice chap," and said his tears were "the orgasm of the latent grief he's been feeling for half a decade."
Brand - who has been heavily critical of David Cameron in the past - also accused the Prime Minister of lying, and said that the public readily accepts untruths. "Everything David Cameron said - if it were true - would be incredible. He talks about looking after children, people working hard and becoming successful, making this country work for all the people in it. But we all accept that it's b**locks."
So, there it is.
Join our commenting forum
Join thought-provoking conversations, follow other Independent readers and see their replies