Britain First threatens to target London Mayor Sadiq Khan with 'direct action'
The group say they consider all Muslim elected officials 'occupiers'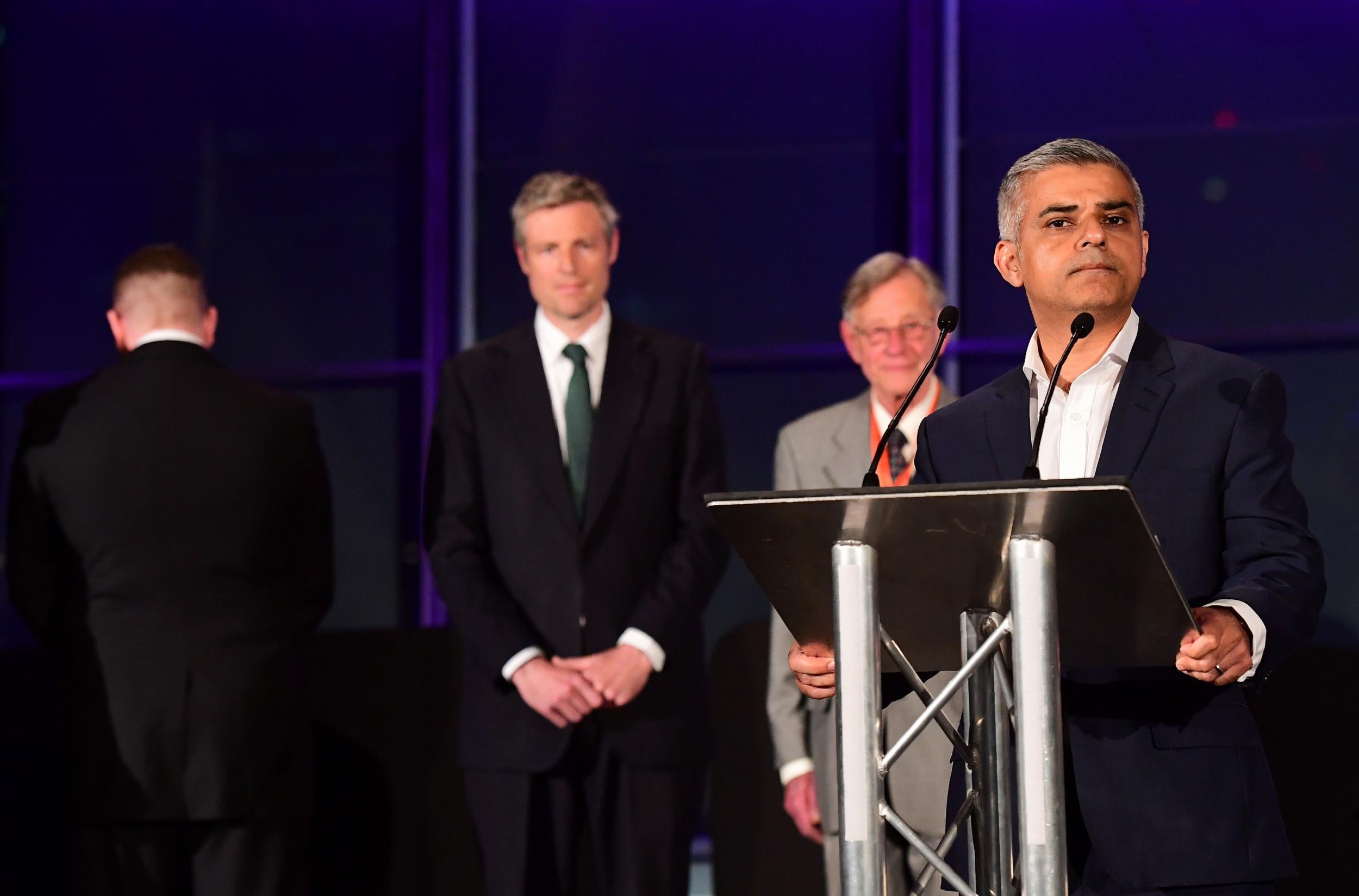 The far-right group Britain First has threatened to target where Sadiq Khan "lives, works and prays" as part of their apparent organised action against British Muslim politicians.
In a press release, the "loyalist" group claim they specialise in direct action which they will use against Mr Khan.
The group's leader Paul Golding, who ran for Mayor of London and scored abysmally gaining 31,372 first preference votes compared to Mr Khan's 1,148,716, has made his feelings clear about Mr Khan before, having been pictured with his back turned when the newly appointed Mayor gave his victory speech earlier this month.
Protest at first Mayor speech
In the release, Mr Golding says: "Britain First specialises in militant direct action and has tracked down and confronted numerous hate preachers and terrorists.
"Britain First now considers all Muslim elected officials as 'occupiers' and will start to oppose their strategy of entryism and take-over of our political system."
Citing the apparent "intelligence" they receive, the group pledges to "focus on all aspects of their day-to-day lives and official functions, including where they live, work, pray and so on".
Britain First controversies
Show all 8
The statement concludes by reminding readers of their "official" policy to ban Islam in the UK and say they will "not stop until all Islamist occupiers are driven out of politics completely".
The group's "direct action" has previously included "invading" a Halal meat factory, the Islamic Sharia Council in east London and bombarding their way through a mosque.
As well as Mr Khan, the group mentions fellow 'targets' Tory business minister Sajid Javid, the mayor of Oxford Mohammed Altaf-Khan, the mayor of Blackburn Hussain Akhtar and also Shafique Shah who they say is the mayor of Birmingham.
However, Mr Shah is not the mayor of Birmingham anymore. Ray Hassall is.
A representative for Mr Khan did not immediately respond to a request for comment.
Join our commenting forum
Join thought-provoking conversations, follow other Independent readers and see their replies