Salim Mehajer: Sydney deputy mayor who just can't seem to stay out of trouble
The big spending property developer faces accusations of illegally closing off a residential street for his wedding, numerous driving offences and intimidating a trainer at his local gym - and now he's apparently fallen out with his builder
Kathy Marks
Sydney
Thursday 29 October 2015 19:54 Comments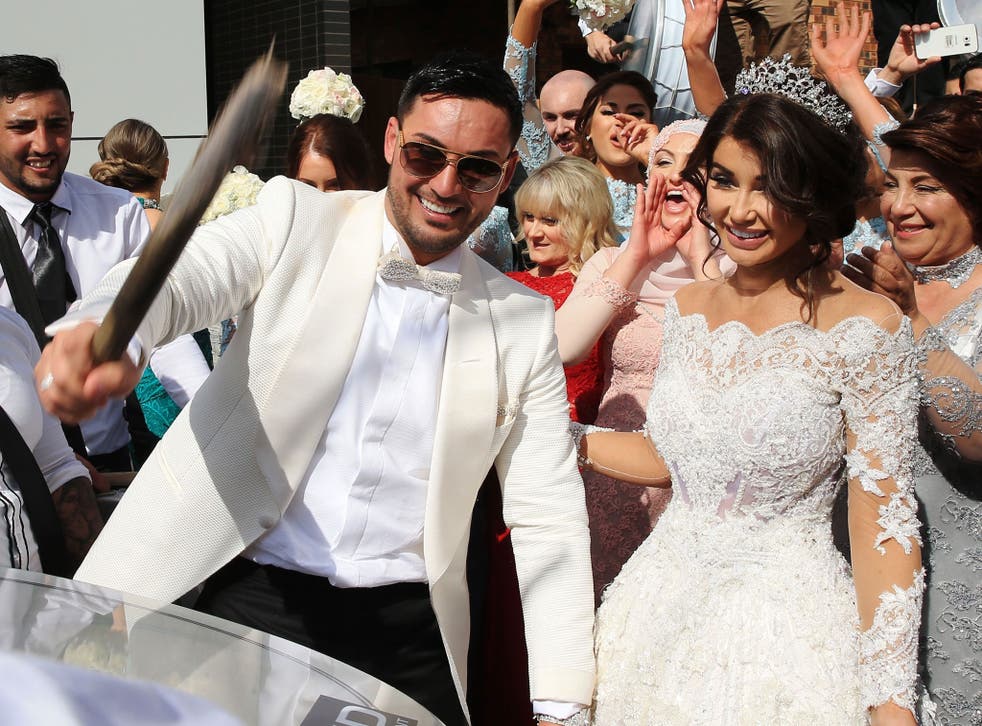 Until his wedding, featuring four helicopters and a £23m fleet of Rolls-Royces, Ferraris and Lamborghinis, property developer Salim Mehajer was little known outside western Sydney, where he is deputy mayor of a suburban council.
The wedding, which saw him (illegally) close off a residential street to accommodate his cavalcade, not to mention a film crew and marching band, propelled him to national attention in August. Since then, Mr Mehajer has rarely been out of the headlines.
A month later, he was banned from his local gym for allegedly intimidating a trainer, Bruce Herat, whose son, Joel, survived the siege at Sydney's Lindt café. "Don't you know who I am?" he reportedly demanded of Mr Herat, before threatening to "have your kids kidnapped". The trainer had requested that he not drop weights on the floor. Mr Mehajer denies the allegations and the case is reportedly due before a judge next month.
Earlier this month, Mr Mehajer was stopped twice on the same night for driving an unregistered Ferrari. For that, he is due at Bankstown local court on 18 November. Taking to Facebook after the incident, he urged police to "go out there and target real criminals", claiming a vehicle next to him when stopped on Saturday ran a red light. "But instead they ignore that and stop me."
And this week it emerged that the flamboyant 29-year-old is being sued by his builder over an onyx staircase installed in his Sydney mansion. But that's not all. Since "Australia's Best Wedding", as Mr Mehajer described his nuptials on Facebook, the media have been trawling through his personal and business dealings. So far, they have uncovered 22 alleged driving offences.
Rarely seen without two burly, heavily tattooed bodyguards, Mr Mehajer is also being sued by a woman and her daughter who received serious leg injuries when his £140,000 Ferrari 612 Scaglietti ploughed into them on a pavement in 2012. He says he lost control of the car when another pedestrian stepped out in front of him.
His colleagues on Auburn district council, which runs one of Australia's most ethnically diverse areas, are displeased by his antics. Thousands of locals signed a petition urging the council to sack Mr Mehajer as deputy mayor following his wedding, which saw him send out fake police flyers warning his neighbours to clear their cars from the street or have them towed away. He was fined £100 for that.
His political opponents have long accused him of being part of a bloc of six (out of a total of 10) councillors who vote together on planning issues. Auburn's mayor is also a property developer. The other four, according to Australia's ABC, include an estate agent, a former builder and a consultant to developers.
The six deny any wrongdoing. However, Mr Mehajer is facing legal action for allegedly failing to disclose his financial interests before a vote on the re-zoning of land for commercial purposes. He owns 18 investment properties in Auburn, The Sydney Morning Herald has reported, as well as four residential and 16 commercial properties.
In the latest legal contretemps, his builder claims he has not been paid for installing an opulent spiral staircase. Mr Mahajer claims the staircase, which, incidentally, features in the video of the US rap artist Bow Wow's latest single, "Too Real", has been paid for.
All too real, perhaps, for the good folk of western Sydney.
Register for free to continue reading
Registration is a free and easy way to support our truly independent journalism
By registering, you will also enjoy limited access to Premium articles, exclusive newsletters, commenting, and virtual events with our leading journalists
Already have an account? sign in
Join our new commenting forum
Join thought-provoking conversations, follow other Independent readers and see their replies