Salman Rushdie: Iranian state media renew fatwa on Satanic Verses author with $600,000 bounty
The announcement coincides with the anniversary of the fatwa issued in 1989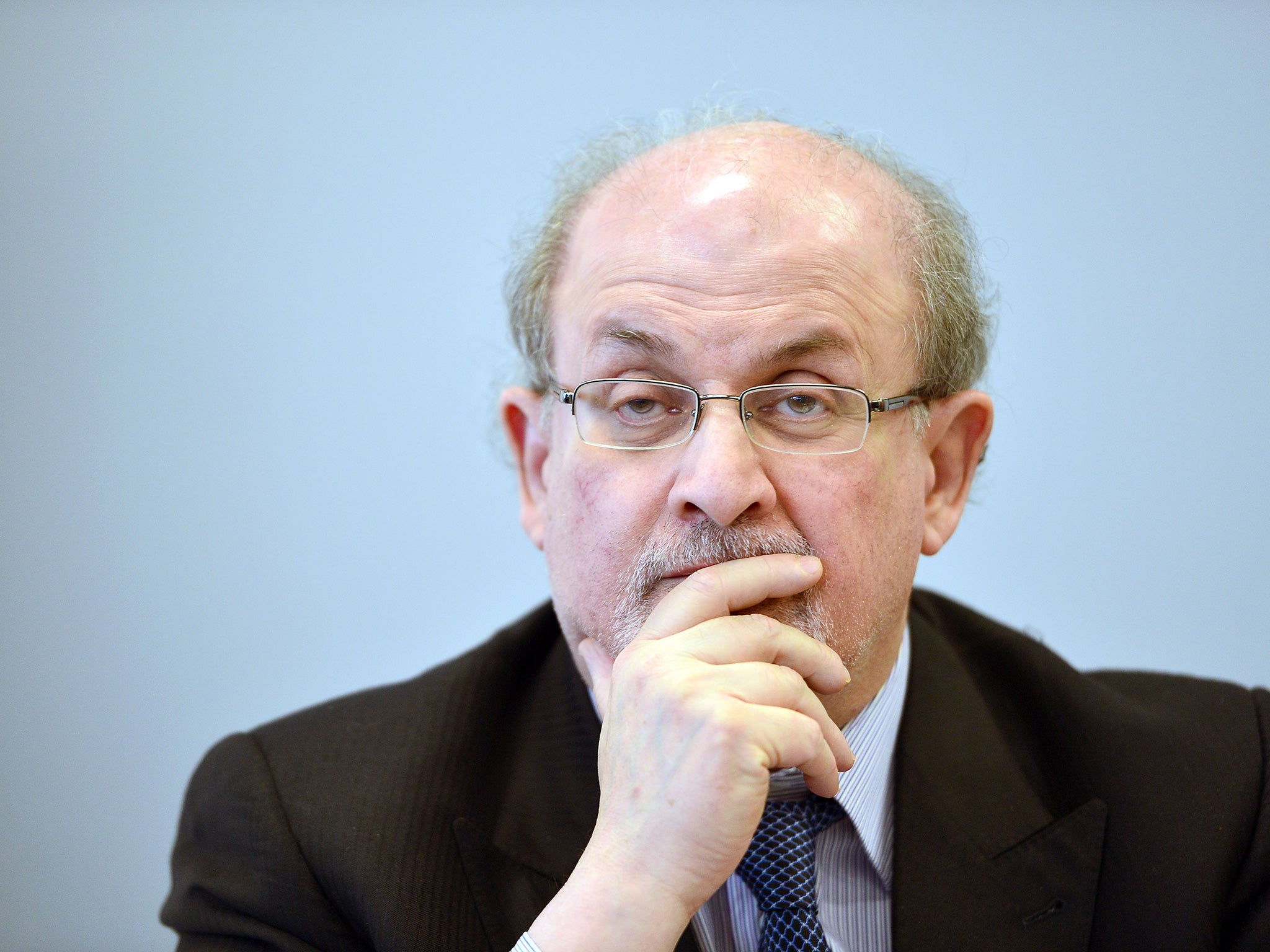 Forty state-run Iranian media outlets have jointly offered a new $600,000 bounty for the death of British Indian author Salman Rushdie, according to the state-run Fars News Agency.
Fars News Agency, which is closely affiliated with the Islamic Revolutionary Guards Corps (IRGC), was among the largest contributors, donating one billion Rials - nearly $30,000.
The announcement coincides with the anniversary of the fatwa issued the Ayatollah Ruhollah Khomeini, the founder of the Islamic Republic, the agency said.
Ayatollah Khomeini, the First Supreme Leader of Iran, issued the fatwa against Rushdie on charges of blasphemy for his novel The Satanic Verses on 15 February, 1989.
The Ayatollah called for the death of the book's author along with anyone "involved in its publication".
Hitoshi Igarashi, the Japanese translator of The Satanic Verses, was stabbed to death outside his office at Tsukuba University, the Italian translator Ettore Capriolo survived being stabbed at his apartment in Milan, and the novel's Norwegian publisher was shot three times in the back and left for dead outside his home in Oslo.
Rushdie was put under police protection by the British government and spent many years in hiding.
While Iran's former President Mohammad Khatami said the threat against the author was "finished" in 1998, the fatwa has never officially been lifted.
Ayatollah Khomeini's successor, Ayatollah Ali Khamenei, said in 2005 the order still stands.
The new bounty is the largest organised effort to assassinate Rushdie since the fatwa was issued.
It is currently unclear whether he has been made aware of the new bounty.
Last year, the Islamic Republic cancelled its appearance at the Frankfurt Book Fair after Rushdie was announced as a speaker. They urged other Muslim nations to boycott the fair.
Join our commenting forum
Join thought-provoking conversations, follow other Independent readers and see their replies