Sam Pepper heavily criticised for 'vile' fake murder prank video
This is not the first time the Youtuber has received backlash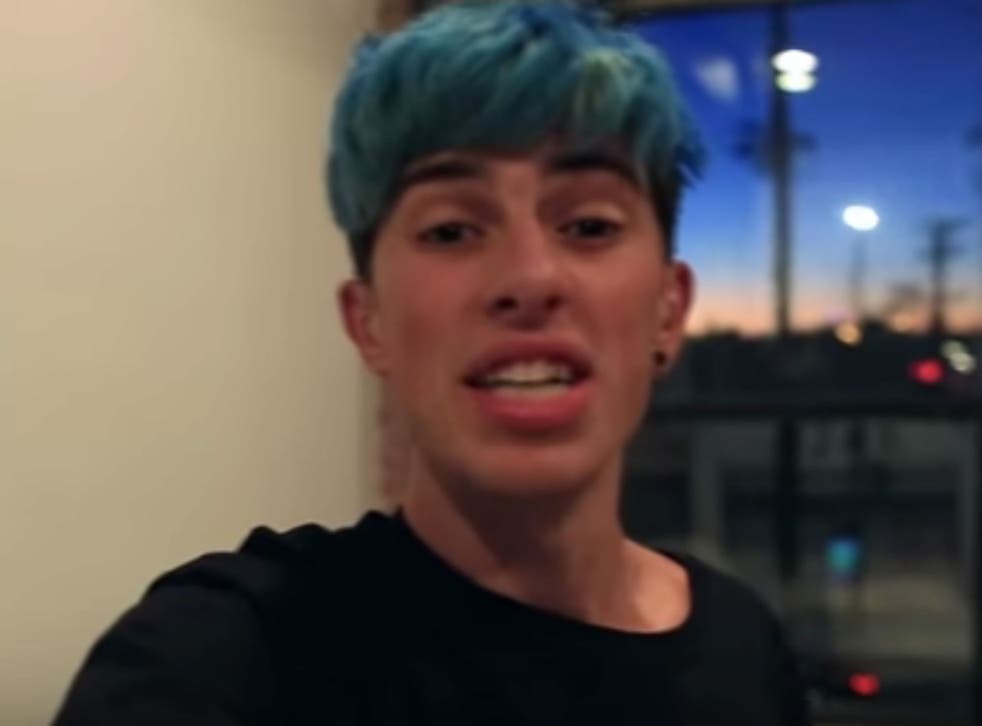 The YouTuber and former Big Brother contestant Sam Pepper has received furious backlash over a "prank" where a man is led to believe his friend was murdered in front of him.
Pepper's latest video, duly named 'Killing Best Friend Prank', features Californian vloggers Sam and Colby. According to Pepper, Colby is involved in the prank whilst Sam is unaware.
In the video, a kidnapping is staged which results in a man wearing a balaclava pointing a gun at Colby's head.
The 'gunman' shoots at Colby who falls to the floor while a visibly traumatised Sam, who is tied to a chair, starts screaming.
The clip ends with Colby getting up and trying to comfort a seemingly shaken Sam, who apparently is his "best friend of five years".
Below is a clip of the prank which some viewers may find disturbing.
Immediately after posting the video the YouTuber faced backlash over the "vile" video with Twitter users questioning how the former Big Brother contestant is still "a thing".
The authenticity of the "prank" is not apparent, and there is a possibility that all three individuals were involved and aware.
Sam, the victim of the apparent prank, later posted on Twitter that he is "honestly not mad" and the experience made his friendship with Colby stronger.
Pepper has previously been involved in controversy over his "social experiment" video posts.
In 2014, there was outrage after he used a prosthetic hand to pinch women's bottoms on the streets of Los Angeles.
The 26-year-old later released a second part to the video of a woman grabbing the bottoms of men, which was swiftly taken down.
In a third video, he called both previous parts a "social experiment" and maintained both videos were staged and scripted.
Register for free to continue reading
Registration is a free and easy way to support our truly independent journalism
By registering, you will also enjoy limited access to Premium articles, exclusive newsletters, commenting, and virtual events with our leading journalists
Already have an account? sign in
Register for free to continue reading
Registration is a free and easy way to support our truly independent journalism
By registering, you will also enjoy limited access to Premium articles, exclusive newsletters, commenting, and virtual events with our leading journalists
Already have an account? sign in
Join our new commenting forum
Join thought-provoking conversations, follow other Independent readers and see their replies