Samantha Cameron 'warned her children to prepare for 'oink oink' teasing at school following piggate'
According to comedian Jason Manford
Olivia Blair
Monday 25 January 2016 16:31 Comments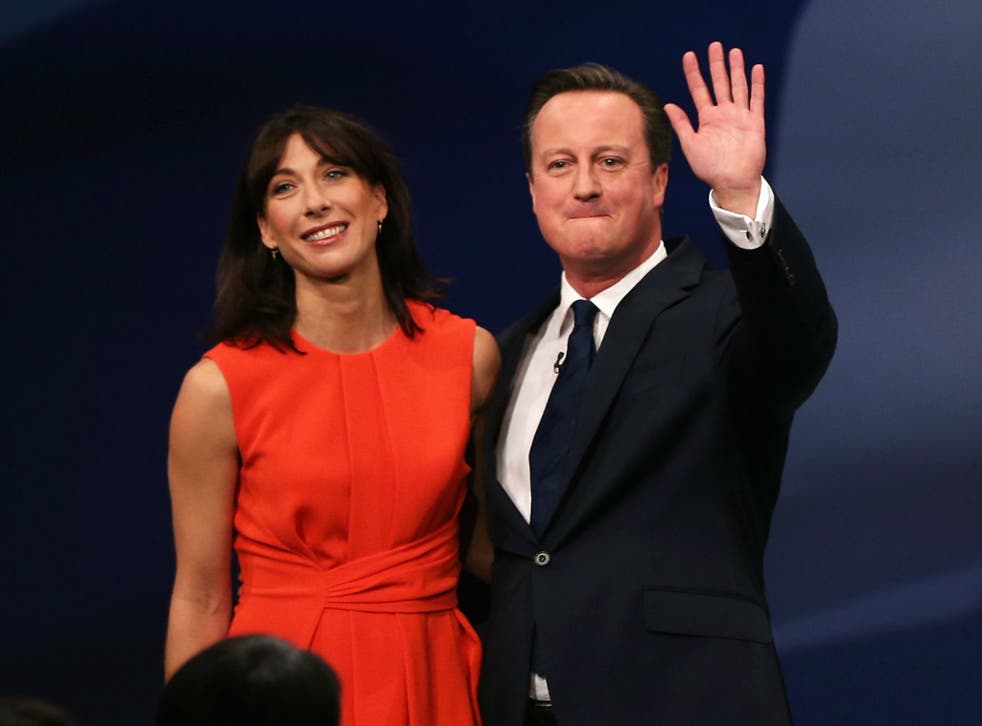 Samantha Cameron apparently warned her children "they might get a few 'oink oink' noises at school" following the Piggate scandal, according to comedian Jason Manford.
Manford was speaking on Absolute Radio about his time filming the Great Sport Relief Bake-Off, which will also feature Mrs Cameron as well as others including the former Shadow Chancellor Ed Balls, Girls Aloud's Kimberly Walsh and BBC journalist John Simpson.
Manford and Mrs Cameron reportedly struck up such a rapport that he felt comfortable enough to query her on 2015's most scandalous political allegation.
Reportedly filming a week after the allegations surfaced, Manford explains that the whole Cameron clan were dismissing the allegations not only as false but also as "humorous" and "ridiculous", she apparently told Manford: "Yeah I just said to the kids... you might get a few 'oink oink' noises at school but just try not to fight with anybody".
"I thought that is good parenting advice," Manford remarked.
Manford admitted that while he "didn't vote for her husband", he was rather keen on Mrs Cameron and after finding her "charming and just lovely, dead nice, dead chatty," he's surprised Downing Street don't "roll her out more".
David Cameron's biggest controversies

Show all 8
Piggate refers to the claims, apparently made by an MP and included in a biography written by former Tory peer and companion of Mr Cameron's Lord Ashcroft, that while at university the Prime Minister inserted "a private part of his anatomy" into a dead pig's mouth.
David Cameron has previously said 'a very specific denial' had been issued regarding the claims, while friends of the Prime Minister have also rejected it. The book itself didn't pass judgement on whether the claim was true or a case of mistaken identity.
Register for free to continue reading
Registration is a free and easy way to support our truly independent journalism
By registering, you will also enjoy limited access to Premium articles, exclusive newsletters, commenting, and virtual events with our leading journalists
Already have an account? sign in
Join our new commenting forum
Join thought-provoking conversations, follow other Independent readers and see their replies