Samira Wiley: The Orange is the New Black actress confirmed for Handmaid's Tale adaption
Wiley will star in the 2017 adaptation of Margaret Atwood's dystopian novel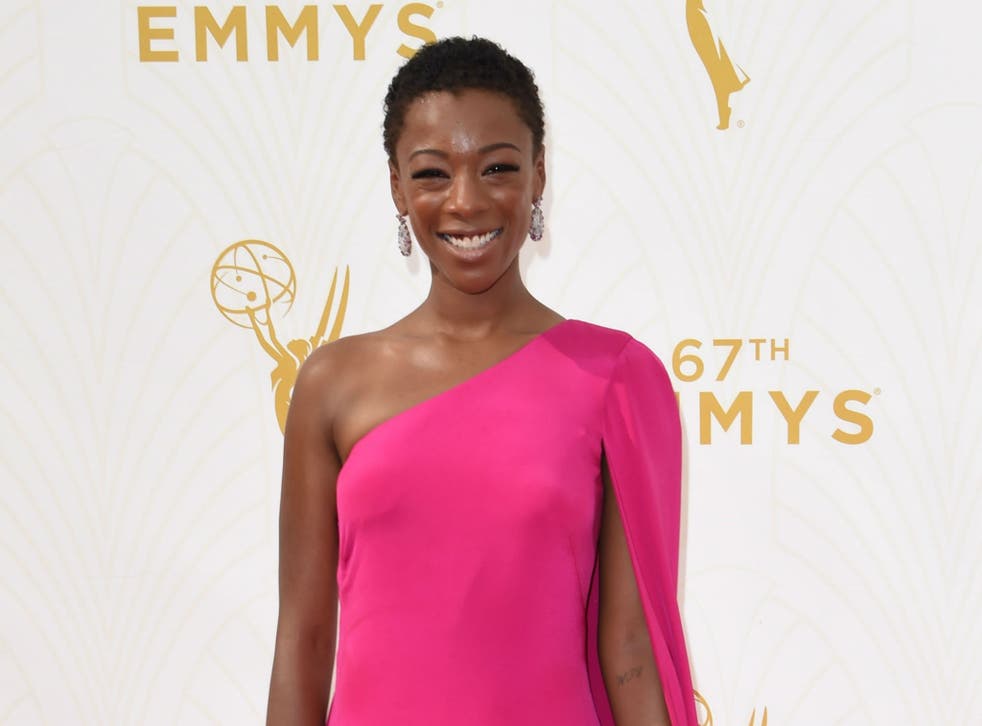 Samira Wiley has been announced as one of the leads in Hulu's Handmaid's Tale, a 10-part adaption of Margaret Atwood's unsettling dystopian drama about a totalitarian society where fertile women are kept under lock and key as handmaids, their value based solely on their ability to reproduce.
Background
Wiley, 29, was born in Washington, the daughter of Baptist pastors. She studied at the prestigious Juilliard School of Dance, Drama and Music in New York, where alumni include Viola Davis, Jessica Chastain and Kevin Spacey.
Orange is the New Black
Orange Is The New Black season 3 films in Queens, New York

Show all 9
The series propelled Wiley to fame as the character of Poussey. Before this, Wiley was working as a bartender - a job she kept throughout the whole of filming for the first season.
"I stayed bartending the entire time we shot season one because I was scared I wasn't going to be in prison no more," she told Vulture in June. "I was for real scared they were just not going to write anything for me anymore because that's actually happened to me before. I was supposed to be recurring on this TV show before, and after episode two they were just like, 'Alright, guess we lost our numbers.' "I've been out here without a job. I had to beg for that bartending job I had."
SPOILER AHEAD
Her cast mates are also close friends
Wiley was already friends with fellow OITNB cast member Danielle Brooks, who was chosen for the show ahead of Wiley. Brooks and Wiley have been friends since she was 17 after meeting at Juilliard.
Wiley lives across the street from Kate Mulgrew, who plays OITNB matriarch Red.
Her girlfriend, Lauren Morelli, is a writer on OITNB and wrote her final episode.
LGBT activism
Wiley is outspoken on LGBT issues and uses the platform offered to her by her OITNB fame to improve visibility.
"I think that what comes along with my visibility is a responsibility, and I don't take that lightly," she told InStyle. "I want to make sure that any young person or anyone really who is looking up to me—who sees a glimpse of who I am as a person—that they see no shame, that they see pride, and that I'm truly unabashed about the person that I am."
Handmaid's Tale is due for release in 2017.
Register for free to continue reading
Registration is a free and easy way to support our truly independent journalism
By registering, you will also enjoy limited access to Premium articles, exclusive newsletters, commenting, and virtual events with our leading journalists
Already have an account? sign in
Register for free to continue reading
Registration is a free and easy way to support our truly independent journalism
By registering, you will also enjoy limited access to Premium articles, exclusive newsletters, commenting, and virtual events with our leading journalists
Already have an account? sign in
Join our new commenting forum
Join thought-provoking conversations, follow other Independent readers and see their replies