Sarah Palin blasts Donald Trump's deal with Carrier as 'crony capitalism'
The former Alaska governor compared the deal to some of President Obama's labour policies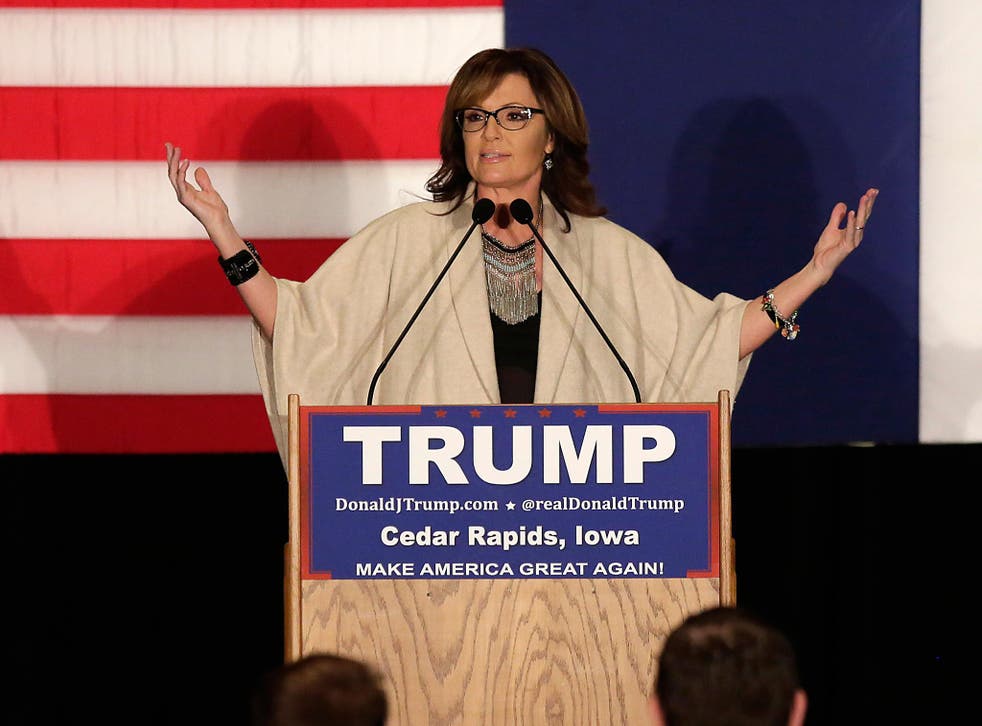 Sarah Palin lambasted President-elect Donald Trump for the deal reached with Carrier and United Technologies, calling him out for "crony capitalism".
Ms Palin, the former governor of Alaska and 2008 Republican vice presidential candidate, has been an outspoken supporter of Mr Trump. In fact, she is being considered for the Veterans Affairs spot in his Cabinet.
In an editorial published on the Young Conservatives website, Ms Palin said the deal – which would keep Carrier from sending 800 of about 2,000 Carrier jobs to Mexico – was "political intrusion using a stick or a carrot to bribe or force one individual business to do what politicians insist".
Sarah Palin compares Donald Trump's election run to Brexit
Carrier would receive $7m over 10 years as part of the deal, although most of the details are still unknown.
"When government steps in arbitrarily with individual subsidies, favouring one business over others," she wrote, "it sets inconsistent, unfair, illogical precedent."
Ms Palin added: "Republicans oppose this, remember? Instead, we support competition on a level playing field, remember? Because we know special interest crony capitalism is one big fail."
After comparing the deal to some Obama administration legislation, she walked back her criticism of Mr Trump, saying that she has to "have faith the Trump team knows all this".
Register for free to continue reading
Registration is a free and easy way to support our truly independent journalism
By registering, you will also enjoy limited access to Premium articles, exclusive newsletters, commenting, and virtual events with our leading journalists
Already have an account? sign in
Register for free to continue reading
Registration is a free and easy way to support our truly independent journalism
By registering, you will also enjoy limited access to Premium articles, exclusive newsletters, commenting, and virtual events with our leading journalists
Already have an account? sign in