Saved by the Bell actor Dustin Diamond convicted of two misdemeanors in bar fight stabbing trial
Screech actor was found not guilty of reckless endangerment
Heather Saul
Saturday 30 May 2015 09:18 Comments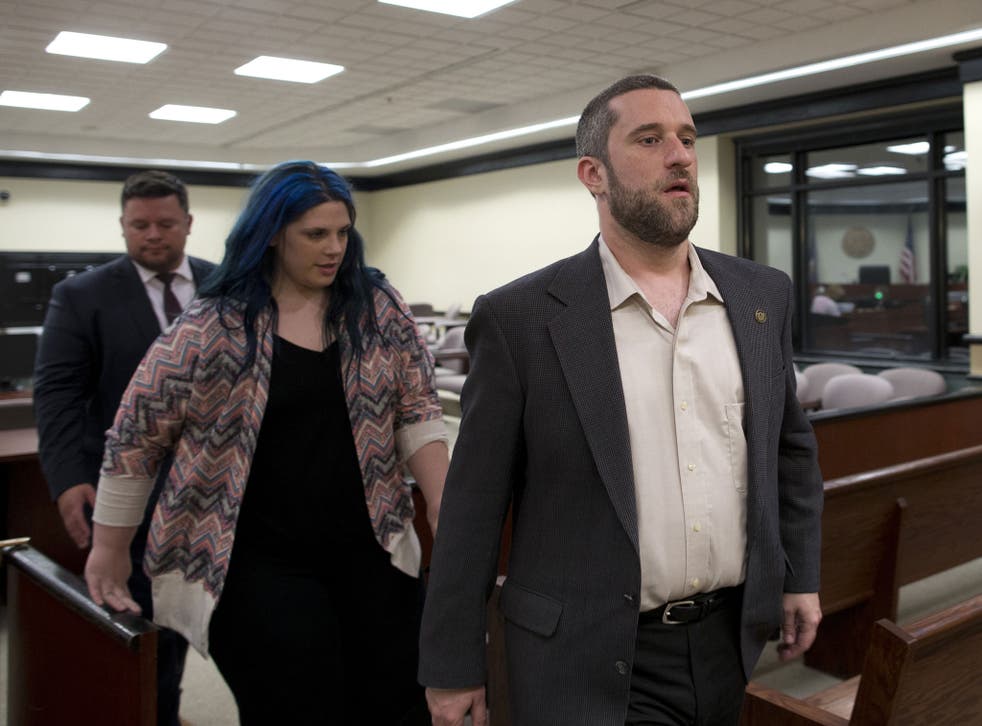 Saved by the Bell star Dustin Diamond has been found guilty of carrying a concealed weapon and of disorderly conduct in relation to a bar fight on Christmas Day.
The 38-year-old, who played Screech in the popular nineties teen comedy, was cleared of the most serious charge, reckless endangerment, by a jury in Wisconsin.
He pleaded not guilty to all of the charges.
Diamond had been accused of stabbing 25-year-old Casey Smet in a bar in Port Washington, Milwaukee. He told the court he never intended to stab anyone in the brawl and believed Mr Smet injured himself when he went to grab Diamond during the fight.
The first misdemeanour charge carries a maximum sentence of nine months in prison, according to the Associated Press, while the second is punishable by a maximum 90-day prison sentence.
Saved By The Bell then and now

Show all 7
Diamond said that while some people were asking to shake his hands and to take pictures with him, others were harassing him and his girlfriend, Amanda Schutz. He claimed he was trying to scare bar members of the public drinking in Port Washington after Schutz was punched in the face. "I felt like we were being set up for antagonistic purposes," he said.
Witnesses testified Schutz pushed one woman at the bar and grabbed another woman's hand. Diamond claimed he was trying to help her and took out his pocketknife to deter the group from hurting her more.
Mr Smet told the court he didn't realise he had been stabbed until he went outside and started talking to police.
Diamond was serious throughout the trial and remained impassive as the jury read out their verdict. However, he broke into a grin on Friday when a defence lawyer asked if he liked being compared to his on screen character. Diamond admitted that he enjoyed nerdy things, like his character did, and enjoyed being identified in public.
"That means they love you," Diamond said. "That means you're doing your job."
Schutz was found guilty of disorderly conduct, which carries a maximum 90 day prison sentence.
A sentencing date for the pair has not been set.
Register for free to continue reading
Registration is a free and easy way to support our truly independent journalism
By registering, you will also enjoy limited access to Premium articles, exclusive newsletters, commenting, and virtual events with our leading journalists
Already have an account? sign in
Join our new commenting forum
Join thought-provoking conversations, follow other Independent readers and see their replies