Sean Penn backtracks and says El Chapo interview was a 'good failure'
'I sit back at home and I watch them talk about the drug war every f***ing day now'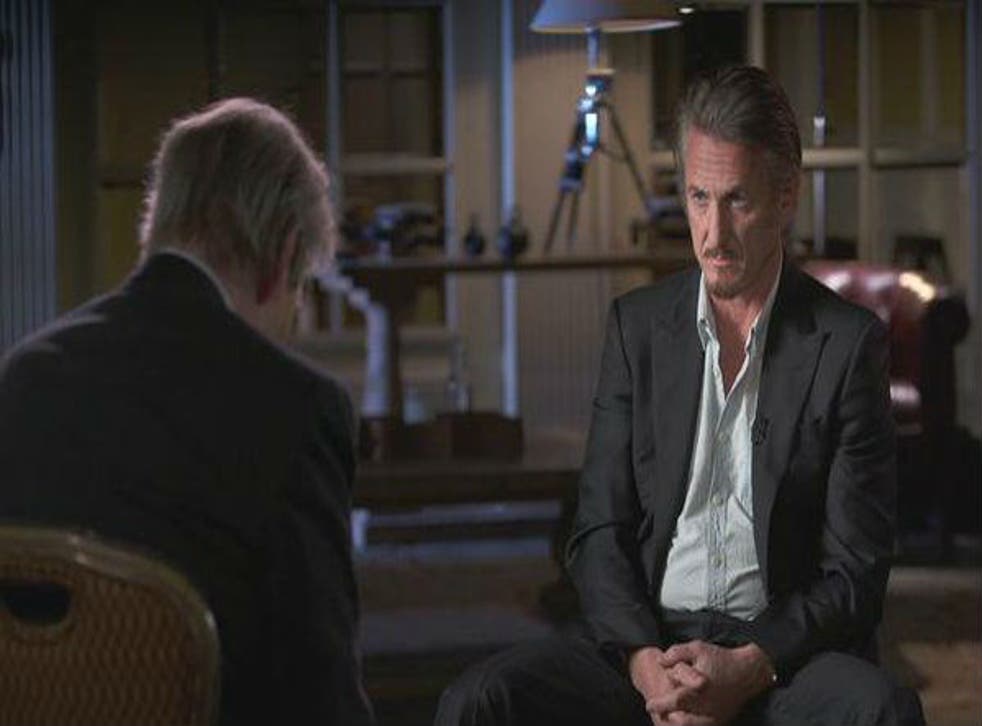 Sean Penn has backtracked on comments regarding his article about Mexican drug lord El Chapo, which he previously referred to as a failure.
Speaking on Friday at the RSA cyber-security conference in San Francisco, the 55-year-old actor, director and writer said his words were taken "very literally" and that he actually considered it "a very good failure".
"I have found throughout my life — and it well be by me — that I am taken very literally, and I don't know if I mean anything literally," the Los Angeles-born actor said.
"What I meant in saying that the article failed was that the interpretations at large by mainstream media virtually failed to see what the article was about.
"Not only in the lines but between the lines and what I really meant by failed was to get them to say 'oh it failed' and to keep talking about it.
"And I sit back at home and I watch them talk about the drug war every f***ing day now. It was a very good failure."
Penn also explained the motivations behind conducting his 10,000-word Rolling Stone interview with Mexican drug lord El Chapo.
"I had felt very strongly that we were repeating in this war on drugs, the mistakes of the prohibition era, that we were in my view, complicit in all that comes with them.
"And as somebody who writes, I was interested in what would happen between that interaction and my pen. So that was it."
El Chapo is known for his evasion of authorities and alleged bribes to Mexican officials and is considered to be "most powerful drug trafficker in the world" by the US.
Back in January, Penn expressed a "terrible regret" that his exclusive interview with the drug cartel kingpin had failed to start a conversation about the war on drugs.
"Let me be clear. My article has failed," Penn told CBS host Charlie Rose.
Inside Mexico's top drug lord El Chapo's hideout

Show all 4
Penn's article was published on January 9 - a day after the drug lord was captured in a gun battle – causing Penn to claim the drug cartel's arrest had taken attention away from the purpose of his article.
On January 8, El Chapo was recaptured after a gun battle in Sinaloa his home state - finally putting an end to one of the most extensive manhunts ever taken by the Mexican authorities.
In an infamous escape last July, El Chapo stepped into the shower in a prison cell and slipped away in full view of a video camera. Security later discovered a small hole in the shower floor.
Register for free to continue reading
Registration is a free and easy way to support our truly independent journalism
By registering, you will also enjoy limited access to Premium articles, exclusive newsletters, commenting, and virtual events with our leading journalists
Already have an account? sign in
Register for free to continue reading
Registration is a free and easy way to support our truly independent journalism
By registering, you will also enjoy limited access to Premium articles, exclusive newsletters, commenting, and virtual events with our leading journalists
Already have an account? sign in
Join our new commenting forum
Join thought-provoking conversations, follow other Independent readers and see their replies