SeaWorld: How Harry Styles, Kevin Pieterson and other famous figures pressured the theme park into changing its policy
The park has confirmed it will stop live orca shows after huge public pressure
Chris Mandle
Tuesday 10 November 2015 18:08 Comments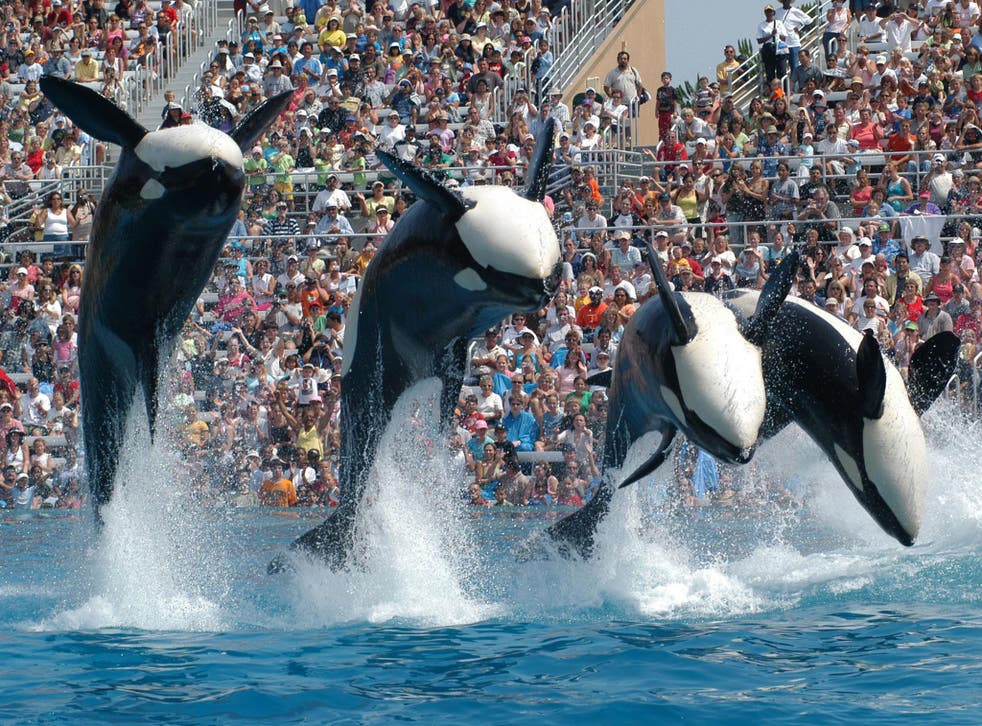 SeaWorld's announcement that they are intending to phase-out their killer whale shows has been a long time coming.
According to the San Diego Union Tribune the new plans have been unveiled as part of efforts to turn around the public image of the theme park, which has suffered severely following campaigns against the alleged treatment of the animals.
While the documentary Blackfish was instrumental in changing people's perception of the park, it has also been boycotted by a number of celebrities, and some of the most followed people on social media have spoken out.
Here's how some of the biggest names on the planet caused the tide to turn on the future of Seaworld.
Harry Styles
The One Direction frontman might be better known for his womanising than his animal rights activism, but a clip of the singer urging fans not to go to SeaWorld caused interest in the campaign to skyrocket among the sort of young people who the theme park would normally appeal to.
SeaWorld eventually got in touch inviting Styles to come on a "behind the scenes tour" to learn the facts about their practices, although nothing suggests he took them up on their offer.
Kevin Pieterson
The South African-born batsman called SeaWorld a "shambles of an organisation" and said he would never enter one of the marine parks again after seeing Blackfish.
"What Seaward have done with those beautiful Orca's [sic] is so cruel! So sad! The public should NEVER support them!" he added.
Cher
The Believe singer's tweets - often capped-up, emotionally-charged and scattered with emoji - make Cher one of the more entertaining celebrities on Twitter.
But she has been particularly vocal about the treatment of whales, calling Seaward a 'heinous corp' and accusing them of not caring for their animals properly.
In a series of tweets, Cher said Seaworld "keep [animals] in goldfish bowls" and accused them of torturing "glorious free spirits", before asking anyone who loves her to watch Blackfish in order to be educated on the matter.
People news in pictures

Show all 18
Willie Nelson
Nelson was one of a number of acts who pulled out of a planned performance at Seaward following the airing of Blackfish and the subsequent publish backlash.
After 9,000 people signed a petition asking him to cancel his appearance, Nelson's name was taken off SeaWorld's itinerary for their "bands, Brew & BBQ" music series. They initially said it was due to a scheduling conflict, but Nelson confirmed in an interview with CNN that he didn't agree with their practices.
"I don't agree with the way they treat their animals. It wasn't that hard a deal for me," he said.
Steve-O
The former Jackass cast member had his heart in the right place when he began protesting against SeaWorld earlier this year.
As well as climbing up a sign and altering it to say 'Sea World SUCKS', the prankster scaled a crane in Los Angeles and set off fireworks while carrying an inflatable orca.
He ended up being arrested and sentenced to 30 days in jail. He pleaded no contest to trespassing and using fireworks, and was banned from the Hollywood Entertainment District (and is not allowed to own fireworks).
Register for free to continue reading
Registration is a free and easy way to support our truly independent journalism
By registering, you will also enjoy limited access to Premium articles, exclusive newsletters, commenting, and virtual events with our leading journalists
Already have an account? sign in
Join our new commenting forum
Join thought-provoking conversations, follow other Independent readers and see their replies